We love to capture our most precious moments in photos, be it using photo enhancing services, software or others, what better way to do that than to hire a professional photographer? Here's a list of the best Edmonton photographers who will help you capture scenes from your wedding, birthday party, or anything else.
We searched high and low for the best photographers around Edmonton. These experts can help you get picture-perfect moments on any occasion.
1. Lily Laidlaw Photography
Lily Laidlaw is the founder of the Edmonton-based photography company Lily Laidlaw Photography. What we love about her approach is how she and her team capture their couples' authentic connections in a romantic, artful and time-honoured way. Her fine-art wedding photography style produces images that are a perfect blend of elegantly guided posing and candid moments, and we know you will be thrilled with the heirloom-quality photos that they create on your wedding day!
In addition to wedding and engagement photography, Lily and her team also specialize in portrait photography (branding, family, and newborn). Long after your wedding is over, you can continue to get updated portraits that match their beautiful wedding photography style.
We're not surprised that they're an award-winning wedding photography team because their images are remarkably beautiful.
Not only are they talented photographers, but Lily Laidlaw Photography has an elevated client experience to match; their couples are continuously thrilled with the time and care that Lily and her team dedicate to serving them. They have numerous rave reviews and have gained a loyal following of clients that come back year after year to celebrate different milestones with beautiful portraits.
Highlights
Edmonton and Alberta-based fine art wedding photography team
Elegant and timeless photography style
Also offers portrait photography (branding, family, newborn)
Impeccable client experience and loyal client following
Customer Reviews
Here's what past clients are saying about them:
"Lily and Chelsea were absolutely phenomenal photographers for my and my (now) wife's wedding. They are well organized, very personable, and know how to get the most spectacular shots. Highly recommend. We will definitely be turning to them again in the future."— Mathew Duk
"There is not A word that truly describes lily and her team. They were absolutely fantastic went above and beyond for my bride and I. She went from being our photographer to helping my bride get her makeup fixed. (Super hot out that it melted) she made my entire wedding party feel amazing. They captured beautiful moments throughout the night. They even offered to help out when there were some problems with our venue. We will be definitely be booking with them again and again. Truly appreciate being part of the LLP couples family. They are more than just a photography company. They proved this with their high caliber of photos and ideas used during the entire wedding day. I would recommend them over and over no question.
Thank you Lily Laidlaw Photography , LLP" — Michael Paiva
"Lily and her team are diligent, professional, caring, kinda and so talented. She is a breath of fresh air for any couples looking to capture fine art designs and romance. I loved spending the day with her and seeing how people are naturally drawn to her. I now understand why her photos are next level, because she digs so much deeper than just pointing and shooting. As a professional wedding planner, working together was so refreshing ♡" — Nicole Konkin
2. Alexander Shamota Photography
First in our list of the best Edmonton photographers is Alexander Shamota Photography. He takes high-quality portraits for individuals, couples and small groups. There's just a $50 booking fee for portraits shot in the studio only.
Headshots, Business and Corporate Portraiture, Active Portraiture, Fit and Fitness Portraiture — these are only a small portion of the services offered by this photographer. You can get gorgeous shots for any of your photo needs here, in other words.
Highlights
Accepts credit, debit cards
Fine art photography store available
3. B.D.F.K. Photography
B.D.F.K. is the go-to for wedding and engagement photography in Edmonton. They offer packages for those who have a specific need for their photos.
They make it a priority to capture the emotions on your special day. They'll even travel to picturesque locations to get the perfect location for your wedding or engagement shots.
Highlights
Packages available
Boudoir photography available
Customer Reviews
Here's what customers are saying about B.D.F.K. Photography:
Marcin and Dorota did an absolutely great job shooting our engagement. They were a joy to work with. The adventure shoot with them was not just about the photos but was a true adventure indeed. We love the photos and more than anything we loved spending the day in the beautiful mountains with this couple. #bestphotographers #loveallover
— Shakya A, Yelp
Dorota and Marcin are phenomenal photographers to work with. Their passion and excitement for the perfect shot is highly contagious and makes it easy to relax, laugh, and get naturally fun and authentic photos. They both have an amazing eye for detail too. From the background environment of the photo, to body movement, angles, and lighting. They have a ton of cameras, all of which get different types of shots, giving a huge arrangement of different looks and feels for the photos. We are so thankful for the images they have given us. They made us feel like we were part of a work of art, and once we saw our final photos, we knew that to be true. They are a genuine, fun, and insanely easy couple to get along with, and we had such a wonderful time with them. My fiancé and I can't recommend them enough! 🙂 Thank you again Dorota & Marcin!!
— AW, Yelp
4. Kristin Zabos Photography
Next in our list of the best Edmonton photographers is Kristin Zabos. Her unique blend of photojournalism with contemporary portraiture creates photos that capture the different moments in life that matter.
She mainly works in Edmonton and Canmore, and also shoots on location. It's also worth noting that her work has been featured in a number of popular bridal magazines!
Highlights
Featured in Bridal Fantasy Magazine
Featured in WeddingBells 2026
Free consultation
Customer Reviews
Here's what customers are saying about Kristin Zabos:
We used Kristin for our engagement photos last Spring in Vancouver and they turned out amazing! She made us both feel so comfortable, even though we had just met. She was fun and professional, and I can't wait to see how our wedding photos turn out in June!
—Michelle V, Yelp
I asked for recommendations on Facebook for a good photographer that doesn't use props and does good solo photography, a friend suggested Kristin and I can't thank her enough.
I wanted to buy my daughter a professional photo shoot, and even though Kristin does more weddings than anything, she does a lot of different types of shoots, boudoir, babies, business teams, engagement, solo, etc.,
I purchased a mini session, which included an hour in studio, and 10 portraits of your choice sent to you electronically, (she first sends all proofs for you to choose 10 from). My daughter loves roses so she brought her own prop (red rose), and she ended up being there for over 2 hours, just because Kristin was having fun shooting her.
Plus, she just bought a drone, can you I imagine drone wedding videos. You can see it on her instagram, plus all her other work and specials, seasonal promotions. She also has a Facebook page. Just search 'Kristin Zabos Photography' on FB and IG. Her IG definitely shows her versatility very nicely.
My daughter has been offered several modelling jobs but turned them down so I wanted her to do a private session so she could feel comfy in front of the camera alone, and see how beautiful she is….and since then, she's been doing a lot of fashion shoots for different companies (not her career choice of study), but it's a nice thing for her to do on the side.
My daughter was so comfortable with Jrustin, she's a very nice lady.
We will definitely be going back!
— Cassandra M, Yelp
5. Laughing Dog Photography Inc.

Laughing Dog Photography was founded in 2002 with a large-format film camera, and half a dozen daily trips to the photo lab. 17 years, six studios, and 4000 photo shoots later, the Laughing Dog team has worked from Vancouver to Newfoundland to Yellowknife; in helicopters, coal mines, operating rooms, NHL dressing rooms, bison herds, and cookie factories.
Over the years, they have served various clients, including Alberta College of Paramedics, Alberta Health Services, Alberta Innovates, AM/FM Inc., ATCO, Berlin AD/PR, Booster Juice, Canadian Tire, Chartered Professional Accountants of Alberta, City of Edmonton, and CKUA Radio.
Highlights
Experts at making digital content
Fun team to work with
6. Lois E. the Photographer
Lois specialises in dance, family and kids portraits, and family events such as weddings, birthday and graduation. She and her team travels to dance studios and dance festivals across Alberta to capture dancers portraits, dance class portraits and life actions on stage. She also creates fine art quality images for family and kids. Her mission is to help families preserving memories through the images she captured.
She offers many packages for family and wedding.
Highlights
Hassle free dance class portrait session for dance studios
Outdoor and studio sessions for family and child portrait
Free consultation and engagement session for wedding photography
Customer Reviews
Here's what customers are saying about Lois E. the Photographer
"Lois , first of all is a passionate, professional, loving person she did many sessions for me and my friends and family, her captures are just amazing, she can make you very comfortable while the session, her pictures are just amazing, with her talent I bet you definitely be super happy , so that's why you will never regret hiring her . She's just one of the best. Thank ya Lois for your great albums."
-Hussein Jaber, Google Reviews
"Best service ever. Friendly. Creative. The photos are so good. What more could you ever ask for? Portraits to weddings to dance. She does amazing work!"
-Peter Lai, Google Reviews
7. Brock Kryton Photography
Brock Kryton began shooting films when he was fifteen. At nineteen, he already started a photography business and began taking photographs and selling prints of it at Western and English equestrian events.
He pursued Design Studies program, majoring in Photography. While at University, her made sure to strengthen his craft, to be more diverse, and to continue his business.
He now takes photograph of amazing items, places, and people for commercial use.
Highlights
Canada's top 25 emerging artists in CAPIC's "Rodeo 6" contest
currently has representation with the Art Sales and Rental Gallery Department of the Art Gallery of Alberta
Customer Reviews
Here's what customers are saying about Brock Kryton Photography:
"I contacted Brock because I really liked the look of his online portfolio. I needed new photos for my website and social media channels (I run a recipe website), so I figured I'd give him a try. He called me back the next day and his enthusiasm was infectious – he suggested going beyond the basic headshots I was considering and creating more of a themed photoshoot (photos of me in the kitchen since that's what I do). He took care of the details such as sourcing a photoshoot-worthy kitchen, recommending a hair & makeup artist, and generally planning the day so I didn't have to worry about much except for showing up and bringing the props and outfits that I wanted in specific photos. Brock is easygoing, very professional, and just generally nice to work with. He sent the proofing gallery over within a couple of days of the photoshoot being done, and then after I selected the final images, they were ready (edited and sent over in multiple formats) in less than two weeks. I wouldn't hesitate to work with Brock again. Highly recommend!"
Here's another one:
"Great experience working with Brock. Very professional and spent the right amount of time to get the quality and look we were looking for. Excellent service and great work!"
8. Whitesell Photography
An award-winning photography studio, Whitesell Photography gives out the best quality photos. Specialising in creating family, couple, and individual portraits that stand the test of time.
Gorgeous clarity and moments captured well is one of their goals. Their colourful photography makes them one of the best Edmonton photographers.
Highlights
T8N magazine's Best Photographer
eGift cards available
Customer Reviews
Here's what customers are saying about Whitesell Photography:
Recently had our engagement photos done by Whitesell photography and couldn't be happier with the way all the pictures turned out. They came all the way out to Jasper and we had lots of laughs and a great time. Can't wait for our wedding pictures in Hawaii!!!
-Tarena M, Yelp
Whitesell Photography is very professional. Their work is amazing and they work with you and your needs, something a lot of photographers take for granted. The only downside to Whitesell Photography is picking photos, there is just SO many to choose from 😉 . I would recommend this company to anyone looking for great photos. Keep up the great work Debbie and Jim! You two rock.
-Erin S, Yelp
9. Marc Neal Photographer
Marc Neal's blood is photography. He's spent more than a decade continually honing his craft, leading him to the point where he can craftily shoot any portrait you so desire alongside capturing event photos.
Unlike most photographers, he's well adept at shooting photos inside and outside of his studio. This is thanks in part to all his training and the travels he has done in the past.
Highlights
Has art gallery experience
Black and white photography available
10. Baby Bee Photography
Babies, toddlers, and kids grow up in a blink of an eye, which is why it's important for parents and guardians to capture special moments with the help of a talented photographer.
Meet Roberta of Baby Bee Photography. A mom by day, she's dedicated much of her important time into becoming a photographer for babies and families. Seeing the joy on their faces, and knowing that she can get an opportunity to create connections from behind the camera have helped her capture the most stunning shots of her clients' children.
Highlights
In-Studio and Outdoor Photography
Great attention to detail
Calm and patient when dealing with younger kids
Customer Reviews
Here's what customers are saying about Baby Bee Photography:
"Roberta is a wonderful photographer to work with! We have used her for Newborn photos, family photos, a Christmas minion shoot as well as photos of our second child at 7 months. She is so patient, kind and loving. The time and attention to detail she took especially during our newborn photos was beyond amazing. My baby barely slept through her session so poor Roberta had her work cut out for her
Our family session Included a set of grandparents, a cousin and my sister and brother in law (as well as my family of 4) So many people. And my youngest was again NOT cooperative, but I was blown away by all the beautiful shots she captured of my girls and the rest of our family. We will continue to use Roberta over and over again. We Highly recommend for newborn and family photography!"
-Ally Coo, Google Reviews
11. KLIKZ Photography
Make special occasions feel even more special by capturing those magical moments that you share with your loved ones with KLIKZ Photography.
Susen of KLIKZ Photography has almost a decade of experience capturing real time moments with his camera. So, it isn't all too surprising that he's got a keen eye for detail and a brain for creativity. If you want photos to remember your engagement or wedding by, then this is the choice for you.
Highlights
Takes maternity shots
Portrait shots available
12. Art of Headshots
Emily of Art of Headshots has a short, but extensive background in the arts and specializes in headshot photography. She first began with Literature but then soon found her passion in Photography.
While younger compared to most photographers, her passion and dedication to her craft allows her to take the best headshots for any occasion. This woman-led business is located downtown and would be more than happy to help you get the photos you need.
Highlights
Multiple studios available
Offers branding headshots
13. Tracey Jazmin
If you want a photographer who captures moments with no filters, then Tracey Jazmin is the perfect choice for you.
"Light and airy" is what Tracey Jazmin aspires to have reflected in every photo she captures, be it for branding or interior photos. When taking photos of people, her main goal is to help you show both who you are and your story.
Have an affinity for photography but don't know where to start? Tracey Jazmin also offers mentoring services, so you can get the chance to train under a skilled photographer like her!
Highlights
Photography packages available
Available for international travel
Offers mentoring
14. Christy Wells Photography
With over a decade of photography experience, Christy Wells of Christy Wells Photography has spent more than enough time carefully improving her craft and learning different aspects of it. She may specialise in family and newborn photos, but she's just as capable of taking photos at weddings and capturing the real you during branding shoots.
Highlights
Luxury shoot experience
Easy bookings
15. Roughley Originals Photography
Another married couple with an affinity for photography on this list is the pair behind Roughley Originals Photography. Gareth and Shauna both enjoy telling stories with photography, although their specialisations may be a bit different — making them the best photography team.
If you want someone with first-hand wedding experience to capture your once-in-a-lifetime wedding moments, then Roughley Originals Photography is your best choice. The pair adores building connections and capturing those connections, permanently, through photographs.
Highlights
Customer Reviews
Here's what customers are saying about Roughley Originals Photography:
"I can not say enough about the experience we had with Roughley Originals! This past summer they did our family photos! They had such great patience with our kids! Not only did they capture the formal family photo were were after for our holiday card, but also so many amazing candid moments that reflects us as a family!! I definitely would recommend them to everyone!!"
-Kelsey Zbeetnoff, Google Reviews
16. redwagon Photography
Different shoots call for different themes and emotions, and when it comes to Maternity, Newborn, and Family portraits, it's all about capturing the joy of the moment. This is difficult to achieve if the shoot itself is artificial, something that redwagon Photography tends to avoid at all cost.
When you choose redwagon Photography for your Maternity or Family portraits, you can guarantee that every photo taken will reflect the genuine emotions felt in that moment in time. This is because Jamie, the person behind the camera, encourages candidness with as little meddling as possible. As a result, every hug, kiss, and smile on her photos are truthful.
Highlights
Curated clothing available
Offers heirloom artworks
17. Lindsay Amanda
Want a photographer who can capture the genuine feeling you have in every loving moment shared with your partner? Then consider Lindsay Amanda Photography.
Lindsay Amanda, a married woman herself, understands the great need to portray the emotions in every engagement and wedding photo. Hence, the way she goes above and beyond in every shoot all with one goal in mind: providing you with shots that perfectly depict your special day.
Highlights
Boudoir shots available
Offers photo collections
18. Pink Blush Boudoir
When it comes to boudoir shoots, it's all about finding the perfect balance with your photographer. You need someone who can help boost your confidence without making you feel uncomfortable, the same person who can highlight all of your beauty with the perfect positions and lighting.
Enter: Pink Blush Boudoir. Sarina and Calie of Pink Blush Boudoir always aims to provide all of their clients a safe space where they can feel the most beautiful. They offer professionalism and courtesy, all the while capturing some of your best moments.
Highlights
Available for wedding photography
Offers gift cards
Customer Reviews
Here's what customers are saying about Pink Blush Boudoir:
"I cannot correctly put into words how amazing this experience was! I went into the shoot trying to stay on top of my own insecurities, but Sarina made her feel so comfortable. The hair and makeup was on point and you can see in the photos how well everything worked together. In love with everything and will absolutely be back!"
-Jenna Emmons, Google Reviews
19. Heiko Ryll Studios
Heiko Ryll Studios is another entry on this list of best photographers in Edmonton that has catered to a few big names in several industries. Two notable examples are Wella Professional and Revlon Professional.
Notwithstanding Heiko Ryll's previous clients, he also has an extensive background in the arts. Beginning first as a performer, before switching to graphing design, and now photography where he's truly found his passion.
Due to this affinity for all things art-related, you can guarantee that every photo he takes with keen eyes and a creative brain — the perfect combo to achieve the most memorable and detailed shots possible that can help establish your brand.
If you aspire to be as skilled as Heiko Ryll in photography, then he's got your back still with his workshops and the countless books he's written about the subject matter.
Highlights
Offers photography workshops and training
Experienced photographer with exemplary CV
Multiple studios available
20. Briar Rose Photography and Design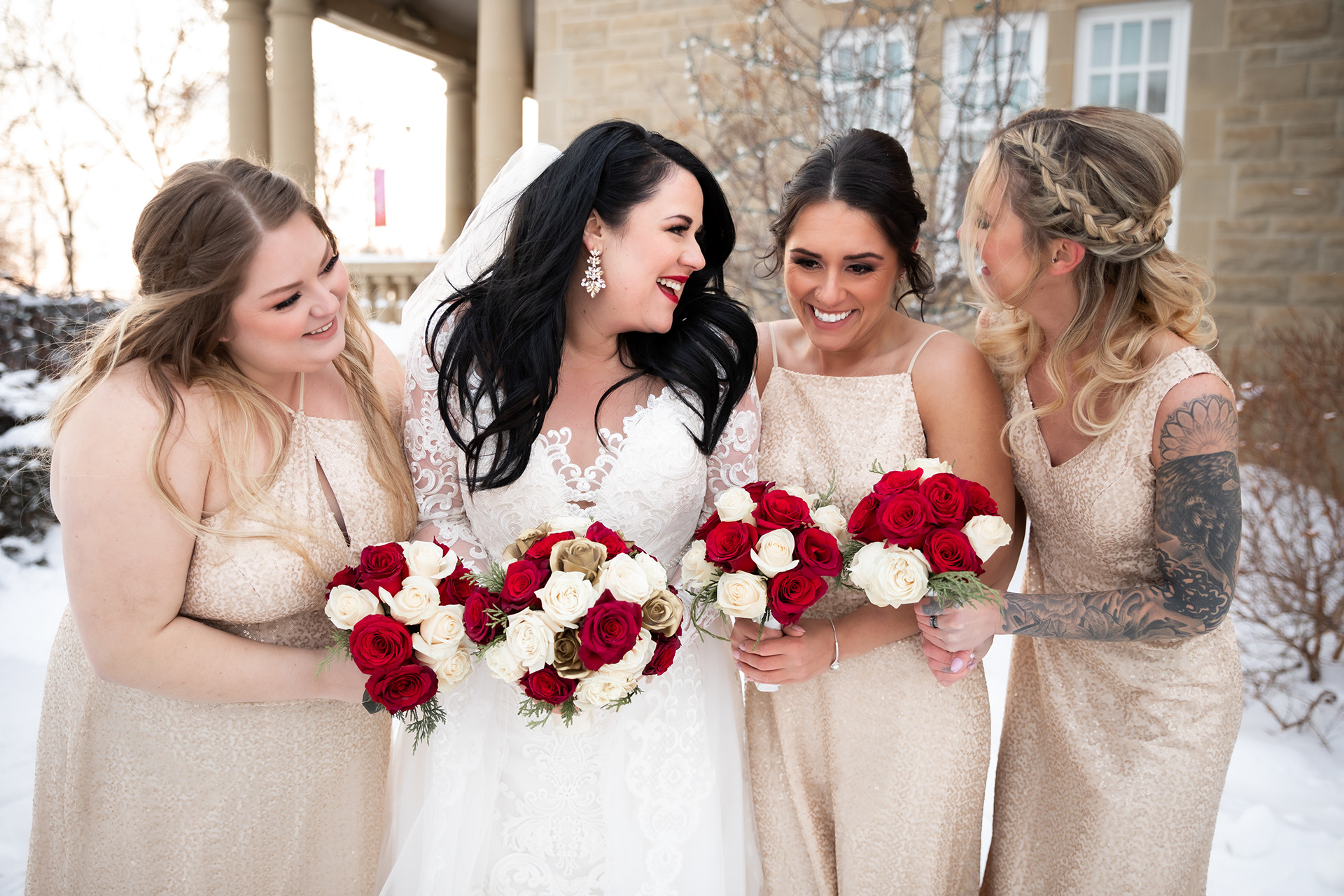 At Briar Rose Photography and Design, every wedding can be a fairy tale ending. They accomplish such a feat by listening to your request and incorporating it into the package that suits your wants and needs most.
Not only that, but they're so meticulous in every project, even non-wedding shoot! They understand how space and lighting can affect photos, and use this knowledge to their advantage to provide you with the best wedding photos.
A bonus when you choose Briar Rose Photography and Design is that they offer free engagement shoots to every client! Before the day you say your vows, you can commemorate another important event through some stunning photos.
Highlights
Large selection of shoots to choose from
Custom packages are available
21. Katie Burnett Photography
Wedding photography is all about capturing those precious moments in time where you feel the happiest with your special person, surrounded by your closest friends and family. This wouldn't be possible if you're not chummy, or at least comfortable with your chosen photographer — the individual that has the power in their hands.
This is one of the promises that Katie Burnett Photography delivers for every client she takes on — a feeling of ease when working with her so you can focus on the things that matter most. She handles all of the details that need attention when it comes to photography, so you and your loved ones can have the best time on your special day.
Highlights
Wedding packages are available
Offers boudoir shoots
Customer Reviews
Here's what customers are saying about Katie Burnett Photography:
"Katie is an amazing creative talent and a pleasure to work with. We love our wedding photo's and have received nothing but complements from everyone we show them to. She directed our wedding party with precision and met our requests, one of which was having nearly 100 people stand still long enough to take a photo! I would highly recommend her!"
-Kirk Clavelle, Google Reviews
22. Darwin Mullingan
Darwin of Darwin Mulligan Photography is an accomplished man in every sense of the word. He currently holds his 3rd bar MPA (Master of Photographic Arts) designation with PPOC (Professional Photographers of Canada). The PPOC has accredited him in the following categories, so you can guarantee he knows his stuff when taking the photos: Wedding Environmental, Portraiture, Night Photography, Motor Sports, Model Portfolio, Pictorial (Landscape), Stock Photography, and Nature.
Highlights
Offers personal branding photography
One-on-one photography training available
Custom packages offered
Customer Reviews
Here's what customers are saying about Darwin Mulligan Photography:
"Darwin shot a family member's wedding over 10 years ago, and then my own a few years after. He has since become a wonderful family friend, and our go to guy for any photographer needs, with many fantastic moments captured through his lens. The way he can visualize the shot before he even picks up the camera is incredible. Excellent artistic vision, and loads of experience to ensure your images blow your expectations out of the water. Always fun to work with, and the results speak for themselves!"
23. Artistic Creations
At Artistic Creations, every shot taken is all about candidness and authenticity. Their photographers aspire to evoke the best possible emotion with their pictures, which is why they try not to meddle with poses as much as possible — since doing so will result in a much natural shot.
Artistic Creations offers both photography and videography services to their clients, with a focus on wedding photography and family occasions.
Highlights
Specialises in contemporary and candid photography
Offers boudoir shoots
24. Multivista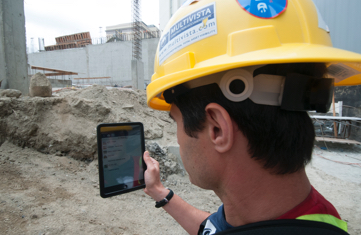 Documentation is an important component in any construction project since it can help prevent unnecessary demolitions or experiments throughout the entire process. Hence, the need for project heads to hire only the best photographers to get the job done.
We introduce to you Multivista, a company who first introduced advanced construction documentation services to the industry. They use only the best technology in the market, such as drones and Leica cameras, in order to deliver the highest quality visual documentation as they continue servicing all of Alberta.
Highlights
Demos available
Offers 3D walkthroughs
25. KTB Photography
Kevin Tuong of KTB Photography has an extensive background in the arts, beginning when he was 19 after he bought his first camera — a Canon Rebel XSi. What began as just playing with the camera evolved to where he is now today — passionate, driven, and dedicated to delivering the best shot for his clients.
Kevin specialises in both portrait and commercial photography, with the latter having earned him clients from different industries. Despite having won awards for photography, he is constantly striving to better himself, learning more and enhancing his craft.
Highlights
Award-winning photographer
Customer Reviews
Here's what customers are saying about KTB Photography:
"I can't say enough good things about Kevin and his work. Hire him! Have used him from everything from head shots to events to more creative set ups and he's professional, fun to work with and gets the shot every time. And of course, visually, his work speaks for itself."
-Alex Boyd, Google Reviews
"My company has used Kevin for professional photography services, and trust his expertise fully. Would highly recommend Kevin to all in need of commercial photography."
-Alex Gervais, Google Reviews
26. Don Hammond Photography Ltd.
Don Hammond appreciates the artistry behind photography, but has realised that he can push its limits. This realisation gave birth to the work that he is most known for: moving photography.
He achieved this kind of work by combining his skills and expertise in both photography in videography. He offers his services to all commercial clients from various industries.
Highlights
Offers videography services
Specialises in architecture shoots
Customer Reviews
Here's what customers are saying about Don Hammond Photography Ltd.:
"Don is an amazing photographer! He is very easy to work with, very patient, and even helping to moves furniture around to get the best shot!! He is one of the best in the business and I will definitely use him again in the future!"
-ARP Dezign, Houzz
"I hired Don Hammond to take photos of three of my design projects. He did a fantastic job! Don has a keen eye and good sense of how to capture the essence of the space. Easy to work with, professional and prompt."
-Jacquelyne Allen Interiors, Houzz
27. Gabriela Cruz Fine Art Photography
Yahozka is the owner of Gabriela Cruz Fine Art Photography. She named her business after her three little men: Gabriel and Andres Cruz Godfrey.
Her goal in photoshoots is to make her customer/s feel beautiful and confident. As someone who can conquer any obstacles given to them.
Highlights
Helps you see your true self
Friendly
Massage before the photoshoot
Customer Reviews
Here's what customers are saying about Gabriela Cruz Fine Art Photography:
"The whole experience with Gabriela Cruz Photography has been an amazing one. Every interaction from the initial meet, to our engagement shoot, to our wedding day has been such an easy experience. Me and my husband are very introverted and never once had experiences with photo shoots, so going into it, we were completely clueless. Yahozka always made us feel comfortable and reassured during the process. Her angles and style of editing are so beautiful! And for a fraction of the price of other photographers at her skill level… you can't go wrong if you choose her! We are very happy with how both our engagement photos and our wedding photos turned out and can't wait to display them in our future first home together."
Here's another one:
"Hiring GabrielaCruz Photography was a great decision! Yahozka was so easy to work with and she is very accommodating, knowledgeable and amazing at what she does! My husband and I did not really know what our 'wedding vision' was, we just wanted beautiful pictures! Working with Yahozka, she was able to guide us to help create that 'wedding vision' that we weren't able to put into words. She was always prepared; followed up with emails, phone calls, etc. to make sure we were on track with the wedding planning. Another great thing was GabrielaCruz Photography offered packages that included hair, makeup, and decor if you wanted. This really helped out with our wedding planning process."
28. Mary Peters Photography
Mary has been in love with photography ever since college. She took Graphic Design & Advertising over 20 years ago.
After bearing children, she then decided to turn her hobby into a full time career. She first started taking photography in weddings, eventually she decided to switch to families and babies because she wanted to make every mother's moment with their child special and preserved.
Highlights
Customer Reviews
Here's what customers are saying about Mary Peters Photography:
"We had the pleasure to work with Mary Peters Photography for our daughter's newborn photoshoot when she was 10 days old. Mary was welcoming and personable, and did an amazing job in capturing our daughter's portraits in creative ways that we will cherish forever. Her workspace at her home is well organized and provides comfort so you can be part of the work and enjoy the session as well. If you're looking for a quality work with personal touch, Mary Peters Photography is the right choice!
Thanks, Mary! ?"
Here's another one:
"We were very pleased with our experience with Mary, who did a newborn photo shoot at our home when our daughter was 5 days old. She's professional, organized, full of great ideas for shots and very good with newborns.The finished product is something we'll cherish for the rest of our lives. Thank you for such beautiful photos of our family."
29. Teagan Photography
Allison from Teagan Photography is a newborn, maternity, baby and family photographer in Edmonton, Alberta and absolutely loves what she does! She has had the honour of documenting the most important moments in people's lives for more than a decade.
Allison believes that she's got one of the most rewarding and satisfying jobs in the world and feels very lucky to do what she does! When she's not behind the lens, she's usually chasing after one of her three girls, outside playing or riding bikes with them. She also loves soccer, hula dancing, and U2! Allison has been happily married to her husband for 15+ years now!
If you feel that she's the right person to capture your special times and loved ones – she'd love to hear from you.
Highlights
In-Studio and Outdoor Photography
Fun and Professional
More than 10 years working with babies
Customer Reviews
Here's what customers are saying about Teagan Photography:
"Experience: Allison was extremely accommodating and had patience with our 4 and 1 year old boys moving all over the place. Somehow in our chaos she captured the most beautiful and funny moments for our pictures. Product: We ordered a photo album. It came out wonderful and we absolutely LOVE it. Recommend: YESSSS" – Tanya B
"After doing a ton of research for maternity/newborn photography, I finally found Teagan photography online. Her website was easy to navigate and There was a lot of options for picture packages. I chose the first years package with Teagan Photography which included maternity/newborn/6 months and one year. That was definitly a great decision on my part. The maternity portion we first met with Allison the photographer in the river valley and she made you feel at ease. She gave us a little sneak peak on the camera and a facebook sneak peak shortly after. I was so excited with the pictures. The newborn pictures were done in our house and I was just blown away with how patient she was with our little girl who pooped and peed all over. Being a brand new mom she took away the stress and was very relaxed and just worked so well with us and the new baby. Again we loved our pictures and she was quick with all of the sneak peaks. We have had our 6 month session and I have just been blown away with the great pictures she has taken and how well they all work together. In a few months we will have our 1 year pictures but they will not be the last! In the end she will bind all the photos in a book and we will have an awesome keepsake of our little lady. Again so over the moon with Allison of Teagan Photography. She is just the perfect blend of professionalism and talent!" – Alia S
30. Photography by Jasmin
Jasmin became a full time professional photographer in 2015.
She specializes in working with pregnant mothers and babies. She photographs in the studio, in clients' homes and outdoor sessions.
Jasmin provides a large client closet filled with gowns for her maternity clients.
With her experience in babies, newborn photoshoots are a piece of cake!
Highlights
31. Admire Studios Photography

Admire Studios will capture memories that you truly care about and let go of the painful ones. Through her photography, she has been witnessing the beauty in others.
She is grateful for the opportunity that she could show to other people their own beauty. She is also passionate in giving people the gift of helping them see themselves through new eyes.
Highlights
No price hunting

5 step system for zero stress

Good customer feedback
Customer Reviews
Here's a review from one of Admire Studios' clients:
"The pictures were back WAY quicker than I've seen with other friend's wedding photos. I wouldn't have picked anyone else to record the most important day of my life (my WEDDING); Twyla was FANTASTIC!!" – Chantal
Here's another one:
"We were both a bit worried about photos seeing as we are both not great in front of the camera and have had the issue of pushy people on both sides. Not only was Twyla able to relax us enough to get great pictures, but she was also able to help us tap into our emotions to get some absolute stunners." – Erika
32. Aspen Zettel Photography

Aspen Zettel believes that the greatest thing about being a photographer is witnessing different stories. She believes that every wedding day is different for it beholds different families and love.
Her Fine Arts educational background contributed a lot to her profession. For 10 years, she has been shooting professionally and developed a strong sense of creativity.
Highlights
Great personality

Professional

Has a second shooter
Customer Reviews
Here's a review from one of Aspen Zettel's clients:
"Aspen shot our wedding in Calgary July 2019. She is a warm and inviting person. She really values knowing the bride, groom and their families so she can create a story of the day, which was represented in our pictures. I hate getting my picture taken, but didn't even realize she was there. She was great with out guests and fit right in. She had a second shooter, Kari who also took beautiful pictures and carried my purse for the entire day. Our finished product turned out amazing! We were worried about having someone come to Calgary from Edmonton, but had no problems. Would HIGHLY recommend." – Diandra Lewis
Here's another one:
"Without doubt, I would recommend Aspen's photography services to everyone. We were beyond impressed with her openness, professionalism and quality of photos. She made us feel comfortable in front of the camera and it shows in her work. Aspen, thank you for an amazing experience and your lovely attention to detail." – Sarah Stoyles
33. Fred Katz Fine Art Photography

For over 35 years, founder Fred has been capturing moments with his trusty camera. He has been working hard to adjust his skills according to his clients.
He received his Master of Photographic Arts in 1981. But that did not stop him to continue growth and knowledge.
Highlights
Professional
Highly experienced
Easy and fun to work with
Customer Reviews
Here's a review from one of Fred Katz Fine Art Photography's clients:
"I've worked with Fred for professional head shots, Weddings, and family photos. He is professional, personable, and precise in his shots. My friends and family use him exclusively as his work is untouchable by the competition. He becomes abd friend and makes taking the photos easy and fun! Thank you Fred for always making me and my loved ones look good!" – Nichola Elise Servante
Here's another one:
"Fred is a Master photographer, friendly and amazing to work with." – Pamela Parker
34. Earlyrain Studio

Earlyrain Studio makes sure to capture the beauty in the cities, the structures, and the people. Specializing in architecture, interiors, commercial, and people photography assignments, Earlyrain studio could frame these subjects in a whole different perspective that could bring out the best in every image and video.
With a background of architectural technology and experiential graphic design, Earlyrain Studio translates their passion in photography, to beautiful works of art.
Highlights
On the go photographer willing to travel to any location
Drone photography and video available
Offers Architectural, Interiors, and Real Estate Photography
Customer Reviews
Here's a review from one of Earlyrain Studio clients:
"Chris at Earlyrain Studio brings a high level of design and photography skill to his work, and his warmth and professionalism make each project a pleasure. His eye for form and and storytelling, and his ability to work with subjects of all sorts are made clear when you see the results. His collaborative and flexible approach ensures that the goals of the project are the focus, and not the technical challenges or environmental circumstances. Highly recommended!"- Idris Fashan
Here's another one:
"Chris from Early Rain Studios was a pleasure to work with. He took photos of our fully custom tiny house and was able to capture & showcase the efforts we put in. We highly recommend him for the quality of his work, his eye for detail, and his friendly disposition."
35. Acts of Beauty Boudoir Photography

Turn to Acts of Beauty Boudoir Photography for a relaxed, friendly, luxurious boudoir photography studio on Whyte Ave. No boudoir marathons, no rushing, no pose list — they take their time and create art you'll treasure as well as art that will change the way you see yourself.
They are a diverse, body-positive studio that values sisterhood, believes representation matters, and is a proud supporter of the LGBTQIA+ community. Their studio specialises in taking spectacular photos of curvy and plus-sized women and women who are working on their self image and their relationship with their body. Women who are ready to feel beautiful and love themselves, but may still worry that it's not possible.
Highlights
A friendly, funny, warm photographer who will make you feel comfortable and beautiful
An experienced professional who can coach you through every detail of posing and help you relax in front of the camera
Customer Reviews
Here's a review from one of Acts of Beauty Boudoir Photography's clients:
"I had an incredible experience with Star & Michelle at Acts of Beauty during my recent boudoir photo shoot! Star made me feel completely comfortable & relaxed. Michelle did an incredible job on my hair & makeup and together Star & Michelle made me feel so beautiful! I would highly recommend Acts of Beauty for your boudoir experience! Every woman deserves to feel the way Star & Michelle make you feel!"

Here's another one:
"The team at Acts of Beauty is phenomenal. My hair and make up was done by Michelle and she was amazing to talk to and was responsive to what I was looking for. The photographer, Star, has some kind of magical powers. She's so down to earth, and makes you instantly comfortable and confident. She gives great direction – so if you are like me and have no idea what you're doing in front of a camera, she will be there for you every step of the way. If you're considering doing this, you're not going to find a better duo to make you feel amazing. Highly recommend!"

36. IM Elegance

IM Elegance is a company based in Edmonton. Trevor Schneider, the face behind this company, is a full time commercial photographer.
They mainly expertise in photographing people.
Highlights
Passionate photographer

Outstanding photography

Reasonable rates
37. Allie Knulls Photography
Allison Knull is a professional photographer that graduated from Grant MacEwan University. She has been published in various magazines such as Rocky Mountain Bride, Wandering Weddings, and Confetti Magazine and has been added to Edmonton's Top 12 Wedding Photographers.
She is often liked for her power to make her clients feel comfortable around the camera creating such beautiful photos. To witness her great service and photos, contact her now.
Highlights
Comfortable to work with

Bubbly and welcoming personality

Beautiful photos
38. Chris Bernard Photography

Chris Bernard Photography does best in creating digital marketing content where they tell stories and sell products. The images they produce are clean and modern that could help you gain visual impact.
Together with his Creative Director, Assistant, and Drone Crew Kimber Le, they ensure that every transaction is done with the greatest quality and good relations with their clients. Their works have been proven by different companies making them more reliable and suitable for the job.
Highlights
Professional services

High-quality photos

Comfortable working with
39. Steven Li Studio
Are you looking to leverage photo and video to generate more leads and sales for your business?
Steven Li and is the owner of Steven Li Studio, and he is a commercial photographer based out of Edmonton with over 7 years of professional experience in photography and videography.
He helps businesses create photo and video content to help them generate more leads and sales for their business.
Services that he specializes in include headshots, lifestyle/personal branding photos, real estate, video and photo and video content for social media like Instagram, Facebook and Linkedin. Whatever your business photo and video content needs are, they can help you make it a reality.
Highlights
Offers various photography services
Uses state-of-the-art-equipment
40. Karey Wood Photography

Karey Wood of Karey Wood Photography is a self-taught, natural light photographer and graphic designer. She's worked in tiny design firms, huge advertising agencies and feels lucky to have been able to carve out a career doing something she loves.
She believes that photography should be sincere, make you feel something, and be full of nature and life. Capturing these little bits of things that she loves with her camera has become her passion, the way she connects to herself and others.
Highlights
Passionate about her craft
Friendly and approachable
41. Azpen Zettel Photography
Azpen Zettel Photography is one of the best companies to work with that provides creative professional photography services. Aspen, the founder and owner, has been photographing professionally for about 15 years and has established a strong sense of creativity, professionalism, and communication in a unique manner.
She enjoys traveling for business, which has brought her from isolated parts of the Northwest Territories to the island of Jamaica. She has been to Palm Springs, Las Vegas, Mexico, Hawaii, Europe and many small towns in rural Alberta chasing new photographic adventures in the name of love and great light.

Providing a variety of services, she can do almost everything from wedding, couple, and family professional photography to boudoir, fashion, celebrity and documentary photography. In addition she also provides quality print shop services.
Aside from her great passion for photography, she also aims to share this passion as she teaches photography at MacEwanUniversity and she is also represented by Fearless Photographers and Best in Edmonton.
Highlights
High-quality equipment
Experienced photographer
Open seven days a week
Customer Reviews
We cannot wait to see the rest of the pictures from the day.
"Aspen was phenomenal to work with, not only the day of our wedding but every interaction with her was a pleasure. She goes above and beyond; she made sure I felt calm and relaxed every time I spoke with her. Then on the day of the wedding she truly showed her years of experience. She was calm and positive all day long and kept the mood uplifted. Even though we were a large group, she rolled with everything. Photos are one of the few ways to capture the way you feel the day of your wedding and she is worth every penny that you spend on her services. She was quick to give a preview of some of her favorite shots, so we didn't have to wait. The preview shots she sent us are perfect. We cannot wait to see the rest of the pictures from the day. Thank you Aspen." – Miori Matthews
I would definitely book her again in a heartbeat
"Aspen did such an amazing job with our fusion wedding and family photos! She has the most infectious joy and love for her job that makes working with her an absolute dream. She was able to capture the most precious moments that we will now have forever. I would definitely book her again in a heart beat. If you want someone who truly loves what she does, is professional and easy to get along with, Aspen is for you!" – Karly Russell
42. Photography by Oksana
Photography by Oksana is a business that enables clients to offer a professional photographer for family-centered and infant-related themes. Going for a cozy and intimate setting for their approach, clients can easily check their studio out if they find it to their preferences.
We find their studio and their service inclusions to be very accommodating to the client and make even the client's beloved little ones at home with their variety of blankets and wraps which are washed after every use for cleanliness.
They make the experience truly enjoyable as a whole since their photographers interact in a way that helps the clients focus on the experience itself and showcase their expertise and hospitality all in one.
Upfront pricing and packages are readily available on their website along with the essential details for each session and its inclusions as well. However, clients should be aware that additional charges may apply for any add-ons such as images.
Overall, with mostly consistent and positive reviews, they are acclaimed for their amazing customer interaction and the unique ability to capture the right candid moments that best reflect what the client intends to keep in their memory.
Highlights
High-quality props
Upfront priced packages
Hospitable photographer
Customer Reviews
Here are some reviews from their clients:
"We always love having our photographs taken by Oksana. Her images are sharp and beautifully lit, but more importantly hold a lot of candid moments and beautiful emotion. Posed images looks comfortable and flattering and her editing is not over-the top but adds a gorgeous finishing touch. I highly recommend Oksana to anyone wanting beautiful pictures." – Sue and Krister Temme
"We love, love, love the memories Oksana created for us with the photographs she took. They are absolutely amazing and worth it. She is very professional, detail oriented and just has an eye for everything, that the photos are perfection and art. The hardest part is to pick your favorites because all the photos turn so great. Oksana did our maternity, newborn and numerous family photo shoots. And we are already booked in for our next maternity and newborn photos. If I could give more than 5 stars I would. Best newborn/family photographer in town!!" – Kristina and Ivan Petkau
43. Double EM Photography
Double EM Photography is a local-based expert when it comes to maternity, newborn, and family-centered photography. Able to accommodate clients residing in Edmonton and its surrounding areas, this is led and operated by a single passionate photographer especially known for her approach to the field.
We find her sessions to be adequately priced and detailed online which is ideal for clients looking for a flat and reasonably priced package with as many as 25 digital images. Furthermore, for bulk addition, she also offers a discount for clients availing of 5 additional images.
She is also able to provide quality props and uses only the best and latest photography equipment to ensure that every little moment and detail is captured in every photo they produce.
Another thing we find commendable is how she interacts with the clients and the babies themselves she is found by her previous clients to be very patient in a way that ensures that they have a pleasant experience with her.
Overall, offering a sort of boutique experience for the client's family members and little ones, we truly do recommend them for clients looking for a reliable and trusted photographer that can handle family pictures any time they need it.
Highlights
Accommodating customer interactions
Provides premium props
Reasonable packages
Customer Reviews
Here are some reviews from their clients:
"Emily has been our photographer since my daughter was a newborn. We've done 4 photo shoots now with beautiful shots every time. She does fantastic work and makes kids (and parents) feel comfortable. I recommend her to anybody looking for a reasonably priced family photographer. She really goes above and beyond!"
"Emily is absolutely amazing at her job! Shes very patient and kind and was able to work her magic and calm my newborn twins enough to capture some beautiful memories ♡ she kept it professional and provided me with all my chosen edits in a timely manner. I would 100% recommend her for your family and newborn needs I'll definitely come back for future shoots when my boys are a little older ! Thanks again Emily"

44. Emilie Iggiotti
Emilie Iggiotti is a lifestyle and portrait photographer who puts a twist in the usual portrait photography. She calls herself a women's empowerment photographer, and helps women showcase their true authentic selves in their photos.
Iggiotti seeks to provide comfort for women who want to show their true beauty and their true selves in the photos that she creates. She provides different types of photoshoots, which include editorials, portraits, maternity shoots, and sessions she aptly calls "Truth in You" and "Light in You."
She also has portrait shots for men where she shoots you in her studio as well. You can check out some of her other works on her socials, mainly Facebook, Instagram, and Pinterest.
On her website, you can see her portfolio and if you like her photos, you can book her there as well. Otherwise, what we noticed is that you don't really get much information about how to contact her beside her website and her email.
Highlights
Lifestyle and portrait photographer who focuses on women's empowerment
Photoshoots highlighting comfort and showing the real side of women
Photoshoots available for women over 50, motherhood portraits, and for the 'conscious' man
45. GH Photography Studio
GH Photography Studio's Brittney and Peter definitely have a wide range of skills suited to your unique project ideas. They offer different photoshoot packages that cater to the range of ideas that their clients may have.
Their standard offerings cover weddings and lifestyle photoshoots. But we think what makes GH Photography Studio special is how they treat their boudoir sessions.
Brittney and Peter term it as 'intimate boudoir.' We appreciate how they make their clients very comfortable during the shoots.
We can also see this service in their other shots as well. They cheekily encourage PDA – public display of affection!
These enhance the quality of the captured moment, and we appreciate how the photographers behind GH Photography Studio encourage this and capture it beautifully.
They are both natural light photographers, so if that's the vibe you're going for then their services are for you. And if you're impressed by their portfolio, they also do portrait shots!
Highlights
Natural light photographers
Presents and workshops available for photographers
Services available worldwide
46. Cooper and O'Hara
Cooper and O'Hara is an award-winning photography studio that provides its clients with stellar and creative photography and video production ever since their founding back in 2013. Headed by professionals in the field, they have since then done jobs for numerous major brands to which they build up their diverse experience.
We like that they are able to bring to every job their diverse experience in the field so that clients can be assured that their interests and preferences are taken at utmost priority at all times.
Aside from this, professionals and equipment are adequately employed so that clients can get quality photographs and videos worth the money though it should be noted that packages are to be further inquired for clients in need of customized services.
Clients can also avail of a wide range of facilities and equipment such as studios and cameras wherein interested individuals can readily view their rental rates on their website.
Overall, with up-to-date equipment and studios that are able to accommodate a wide range of photography themes and settings, we highly recommend them to clients in the area who are in need of a professional photographer for their commercial needs.
Highlights
Diversely experienced professionals
Customizable services
Flexible to multiple themes
47. Ampersand Grey
Ampersand Grey made it to the list due to their focus on motion photography. They love the motion at the moment and with their 10 years of experience, they can expertly take beautiful and heartwarming shots.
Proudly providing their services on over 200 weddings, they wholeheartedly believe in connection first and foremost. That is why they aim to not have any preconceived ideas about making a certain photo for you prior to your wedding or session.
They also provide mentoring for photographers looking to hone their skills further. Aspiring photographers can either take the yearly mentorship package or the one-time mentoring session. Furthermore, photographers can also get the "shoot for you" session wherein they will work as a second or third photographer guiding you each step of the way.
With everything they have to offer, we truly believe that Ampersand Grey is one of the leading photographers in Edmonton. They have great rates and excellent reviews, aside from that they are also very light-hearted and easy to talk with.
Highlights
10 years of experience
Affordable rates
Offers a mentorship program
Customer Reviews
The images she captured are one of a kind
"Michel is absolutely amazing at what she does! The first time I met her, she made me feel like we were long lost best friends – she has that gift to connect with anybody she meets and is a truly heartwarming individual. She totally put me at ease, and made our time together that much better. The boudoir session we did together made me feel amazing, and the images she captured are one of a kind. It's like she made me look like the best possible version of myself. I would highly recommend working with her as you will not be disappointed. Thank you Michel!!" – Megan JulieMegan Julie
Made our wedding day even better than we hoped
"Michel made our wedding day even better than we had hoped. She was professional, funny and calmed us throughout the chaotic day. She also did our engagement photos and they were absolutely stunning. We will definitely be booking her again. Thank you Michel!" – Valerie Walker
48. Rhiannon Sarah Photography Studio
Rhiannon is a people person who had always known that she will be an artist however she didn't know what type of artist she would be. But when she started her first portrait session in 2014, she immediately knew what she would pursue.
After years of continuous effort and training, she made her passion into a full time career in 2016. Today, she is known for capturing those once in a lifetime moments.
She specializes in wedding and headshot photography and takes pride in knowing that they will be hung on the walls of your home.
Upon checking her past reviews, we were astonished by the amount of satisfied clients preaching and sending her works for everyone to see. They were mostly wedding and corporate portraits.
The images she takes does not only capture the image of the moment, we can see how it also shows the raw and real emotions and the story unfolding at the time.
All her works oozes her passion and for that we think that she is one of the best photographers to work with if you're looking for an exceptional wedding and portrait photographer.
Highlights
Open 7 days a week
Creative and unique photojournalistic approach
Excellent customer communication
Customer Reviews
So impressed with how quickly she delivered sneak peaks and the final photos
"Rhiannon took our engagement and wedding photos and we were so happy with how they turned out and we really enjoyed working with her! She made us feel very comfortable and at ease and the photos that she took were absolutely stunning! They were classic, clean, and timeless, the colors were stunning and we already have them displayed throughout our home. We were also so impressed with how quickly she delivered sneak peaks and the final photos to us as well." – Erin Kirkland
We couldn't be happier with our photos, beautiful memories that will last a lifetime.
"Rhiannon did an incredible job with our wedding! She took absolutely stunning photos and really captured the genuine emotion and excitement of the day. We couldn't be happier with our photos, beautiful memories that will last a lifetime." – Olivia Harvie
49. Curb Appeal Photography
If you need your property to be showcased especially when you need to put it up for online real estate, then look no further way from Curb Appeal Photography.
They offer a unique type of photography service which revolves around exhibiting your real estate listings or property in the best way possible through their incredible visual content.
With the use of their Nikon D850, they are able to take professional images that can capture not just your great real estate, but also all the little details so that you can focus your time on closing the deal.
We love how they can make 3d virtual tours with their iGUIDE camera. With this equipment, they can also provide their customers with quality floor plans and RMS measurements.
We highly recommend them for people who want an extra sparkle in the showcasing of their real estate. First impression means a lot, make your client's first impression count by working with Curb Appeal Photography.
Highlights
Professional photographers
Well-maintained quality equipments
Affordable rates
Customer Reviews
The results are mind blowing!
"The owner is charismatic, creative, professional and the best at what he does. You will not be disappointed with Curb Appeal. Take your photos to the next level. The results are mind blowing! I am so happy with my photos and would HIGH RECOMMEND Curb Appeal. The customer service is great. They are always early. They always deliver results that are greater than anything you could imagine." – Renarda Faulk
I will always use "Curb Appeal" for all of my future photography needs!
"My photos are nothing short of amazing! "Curb Appeal Photography" is very friendly and professional, they made everything so easy, from the beginning to the end of the process. I will always use "Curb Appeal" for all of my future photography needs!" – Keisha Atoe
50. Janine Rose Photography
Janine is one of the most skilled photographers in Edmonton. She received professional instructions from the Photographic Technology program at the Alberta Institute of Technology.
Afterward, she first worked as a professional retoucher for Nicole Ashley which is an award winning international boudoir, wedding, and portrait photographer.
With the skills she garnered from working as a professional retoucher, she leveled up her photography services focusing on engagement, weddings, portrait and boudoir services.
Checking her portfolio, we could see a plethora of her previous works beautifully displayed on their page. We noticed that her previous works have greenery themed backgrounds such as the meadows, lakeside, trees, and forests.
We like how she uses the angles to her advantage like how she shoots at a low angle in full body shots and how she takes careful angles to capture the rays of the sun.
Furthermore, her couples and engagement portfolio is a sight to behold because of how contagious the emotions the pictures display.
Highlights
Great customer communication
Experienced photographer
Affordable rates
Customer Reviews
Janine was so wonderful to work with!
"Janine was so wonderful to work with! We had a small elopement and she made everyone comfortable and we are so thrilled with the photos! Saying we're awkward in front of a camera is an understatement, but Janine was a pro at directing us and getting the best results. She was laid back and easy to work with and her photos are spectacular. Would recommend her to anyone and everyone if you want to look damn amazing in your photos! Thanks again!" – Kaisha Farkouh
Janine is amazing! So friendly and welcoming.
"Janine is amazing! So friendly and welcoming. We met for the first time on our wedding day and Janine made us feel extremely comfortable. We had our previews the next day and they are INCREDIBLE. I can't wait to see the rest of the gallery. Thank you Janine!" – Jasmine Houliaras
51. NC Photography
NC Photography is founded by Nicole who is known for providing a minimalistic type of professional photography style. She does this because she wants to portray her subjects in their true element without any additional background adding effects to her captures.
She also is a fan of girly things thus, she tries to incorporate some feminine designs on top of the white minimalistic background in the form of headbands, flowers, and many more. Her values of always giving 100% greatly affects her services and her aim of continuous learning.
With her continuous commitment, she came in 10th place for the Shoot And Share Awards | Edmonton Photographer in 2017. In addition, checking her gallery, we saw a lot of stunning family, maternal, and baby photos implying that she has great communication skills and is great with kids.
We highly recommend her service if you're looking for one of the most reliable photographers in Edmonton. She is easy to deal with and her rates are also affordable.
Highlights
Great customer communication
Affordable rates
Open 7 days a week
Customer Reviews
Calm, professional and brings creative ideas to the table!
"Nicole is absolutely AMAZING! She is calm, professional and brings creative ideas to the table! We had her shoot our engagement photos and wedding photos, each session offered a different feel but both had Nicole's amazing use of light and softness! She is timely in answering questions (lots of questions!) and getting the final photos back to you. Her passion is strongly evident, she loves what she does and that gets you quality images to last a lifetime! Just book her – you will NOT be disappointing." – Laryssa Banks
She was very friendly and easy to work with.
"I started following Nicole long before I was pregnant as I loved her aesthetic. When I became pregnant, I knew I wanted her to do my newborn photos. She was very friendly and easy to work with. She was very patient during the whole process and the newborn photos came out excellent. She did my daughter's 1 year pictures almost a year after. My daughter was not in a smiley mood the whole 1.5 hrs shoot but Nicole remained positive and patient the whole time. Again, the photos turned out excellent and so much better than I thought. Highly recommend her!"  – Charmaine Corsanes
And with these best Edmonton photographers, you'll get the most memorable and candid moments of your life captured on film.
Are there services that we missed? Send us a message and we'll update the article promptly.
Oh, and just in case you find yourself having a hard time looking at your photographs, maybe it's time to get your eyes checked. Here's a list of the best optometrists in Edmonton to help you get the care you need so that you can appreciate your photos properly.