By Amelie Dube
Does your business need to get its expenses or financial statements in order? Luckily for you, the best accountants in Edmonton can help you sort out your financial records!
With careful search for reviews and business references, we sorted out these picks for the best accountants in Edmonton:
1.  Liu And Associates
First in our list of the best accountants in Edmonton is Liu and Associates. Serving areas around Calgary, Edmonton, they provide services such as bookkeeping, Quickbooks, audits and even strategic planning.
They also provide bankruptcy support and corporate restructuring. Financial matters are handled well with these professionals
Highlights
Serves Calgary areas too
Offers personal services
Customised planning
2.  Rutwind Brar
Rutwind Brar offers services to small-to-medium-scale businesses, with a focus on tax returns. Helping with the management is what they aim for, making your dealings go a little more smoothly.
They also offer consulting, Quickbooks, M&A, and estate planning. Their professionalism and services are what place them among the best accountants in Edmonton.
Highlights
Small and medium businesses accounting
Provides services to nonprofit organizations
3.  CN Tax Accounting
Next in our list of the best accountants in Edmonton is CN Tax & Accounting. They offer services across Canada and overseas for an affordable flat rate (starting around $49).
They guarantee the best services that will maximise your tax returns. Being a ThreeBestRated awardee tells you about the excellent service they provide.
Highlights
Affordable rates
Accepts overseas services
ThreeBestRated awardee
4.  Spurrell & Associates
An accounting firm in Edmonton established in 2011, their mission is to keep small businesses from failing within the first five years by guiding them with financial planning and consultation.
With web-based quick books and online data files at their arsenal, they provide accounting services to their clients at no added cost.
A stellar accounting firm that has been given the ThreeBestRated Business award, they have a spot in this list of picks for the best accountants in Edmonton.
Highlights
Fixed monthly fee
Free consultation
ThreeBestRated awardee
5. Colby Steckly Chartered Professional Accountants
Colby Steckly Chartered Professional Accountants has an excellent team who upholds standards for timeliness, accuracy, accessibility, performance, and caring must be exceptional.
They want to be the 'dream firm' that truly puts clients first, that actually delivers on all promises – even if that means they stop taking on more work until they can add team members who share their values. They are committed to achieve those exceptional standards and make this dream come true, first for you and then for them.
Highlights
E-Transfer
35 years of combined accounting experience
6.  Andy Gill CPA, CA Chartered Professional Accountants
| | |
| --- | --- |
| BEST FOR  | Boutique firm that offer Custom-built financial & tax strategies |
| PRODUCTS | https://cpapros.ca/ |
| WEBSITE | https://cpapros.ca/ |
| ADDRESS | Suite 212 – 4918 Roper Rd NW, Edmonton, AB T6B 3T7 |
| CONTACT DETAILS | 780-893-5390 | [email protected] |
| OPERATING HOURS | 9:00 am – 5:00 pm (Mondays to Fridays) |
Andy Gill CPA has a slew of specialisations, all of which are built upon the philosophy that no two persons or organisations are the same. This is why every service they offer, from Tax Planning to Bookkeeping Services are custom designed to fit your needs.
Every team member at Andy Gill CPA is dedicated to providing the best quality accounting services to their clients. Consultations are available for everyone, in which every accountant spends the time getting to know you and/or your business to better plan solutions for your woes.
Highlights
Provides personal and corporate tax services

5 Star rating on Google Reviews 

Free Consultations for new clients

Offers startups a free business detailed package to understand them started on how to setup their business  

Caters to small to medium sized businesses 

Offers IT Support and Web Design
7.  Taxxlutions
Taxxlution is an accounting firm in Edmonton that caters to any and all businesses, regardless of the business' size. As such, they have become the perfect choice for small organisations and startups, especially with how affordable their rates are.
While the firm specialises in corporate tax, they are also experts at personal tax, payroll services, GST/HST returns, and new business setup. This cements their position in the list of best accountants in Edmonton.
Highlights
Fair price points
Free consultation
Fit for small businesses and startups
8.  Jaberson and Associates
BEST FOR 
Tax accounting
PRODUCTS
Accounting and Bookkeeping
Financial Reporting Services
Corporate and personal Income Tax Preparation
Microcomputer Accounting Advisory
Financial Statements
WEBSITE
http://www.phaccounting.ca/
ADDRESS
5430 136 Ave, Edmonton
CONTACT DETAILS
Tel: (1) 780 643 6661
Fax: (1) 780 643 6662
E-mail: [email protected]
OPERATING HOURS
—
Jaberson and Associates assist small to mid-sized corporations, partnerships and LLC's. They are committed to ensuring their clients' compliance with government and statutory requirements and to contributing to their financial well-being.
Jaberson and Associates also respond to all client requests and needs in a professional, thorough and timely fashion. Their team has many years of experience so you can be confident, knowing your finances are in good hands. They handle everything from accounting and bookkeeping to monthly financial statements that are easy to interpret so you're always fully informed of the current financial condition of your business.
Highlights
Tax accounting
Payroll accounting
Consultation
Accounts Payable
Year-End Accounting
Budgeting and Forecasting
Software Support
Cash Management
9. Clearly Financials Chartered Professional Accountants
Clearly Financials Chartered Professional Accountants is an accounting firm that takes pride in helping business owners establish effective systems that make their companies operate intelligently and efficiently. This includes helping progressive business owners save time, solve problems and keep more of their money in their own pockets.
They have also embraced cloud technology to help you establish effective systems which will make your company operate intelligently and efficiently.
Highlights
Operates on flat-fee packages
Advisory services
Personal taxes
10.  Strategists Inc.
Strategists Inc. aim to minimize your effort in the financial account and business management so that you can continue your practice with ease. This will allow you to focus on what you are passionate about, working with people and enhancing their lives.
As a smaller firm, they pride themselves in treating their clients to a very personalized service. They maintain a hands-on, cost-effective, and uniquely customized, exceptional client service approach.
Highlights
Services the following industries:
11.  Success Accounting Services
We specialize in Business Set-up, Bookkeeping, Payroll, GST Return, Financial Statements, Evaluation, CRA Compliance and Audit Support, Taxes Services for Individual, Small and Medium-Size Businesses, Corporations, That's including Personal Income, Rental Income, Self Employed & Corporate Tax Returns
Success Accounting Services specializes in claiming all your tax write-offs and utilize expert tax planning strategies to save your tax owing. Their team communicates continuously with clients to stay ahead of their tax issues and changes that arise throughout the year to reduce the impact on taxes with additional savings. They provide you with the most current tax rules and tax planning strategies while assisting you in achieving your goals. SAS delivers a unique service to help business owners of small and medium-sized businesses & corporations manage their daily projects smoothly and cost-effectively. SAS guarantees maximum refund, client satisfaction, works quality, and lowest fees.
Highlights
Professional Tax Accountant
Tax planning to save your tax owing
Payroll services specialist
Update clients with latest tax issues
5-Star rating on Google, BBB, Yellow pages and Facebook Reviews
Free Consultations
Professional with the following accounting software QuickBooks online ,QuickBooks desktop, and Sage 50
12.  KBH Chartered Professional Accountants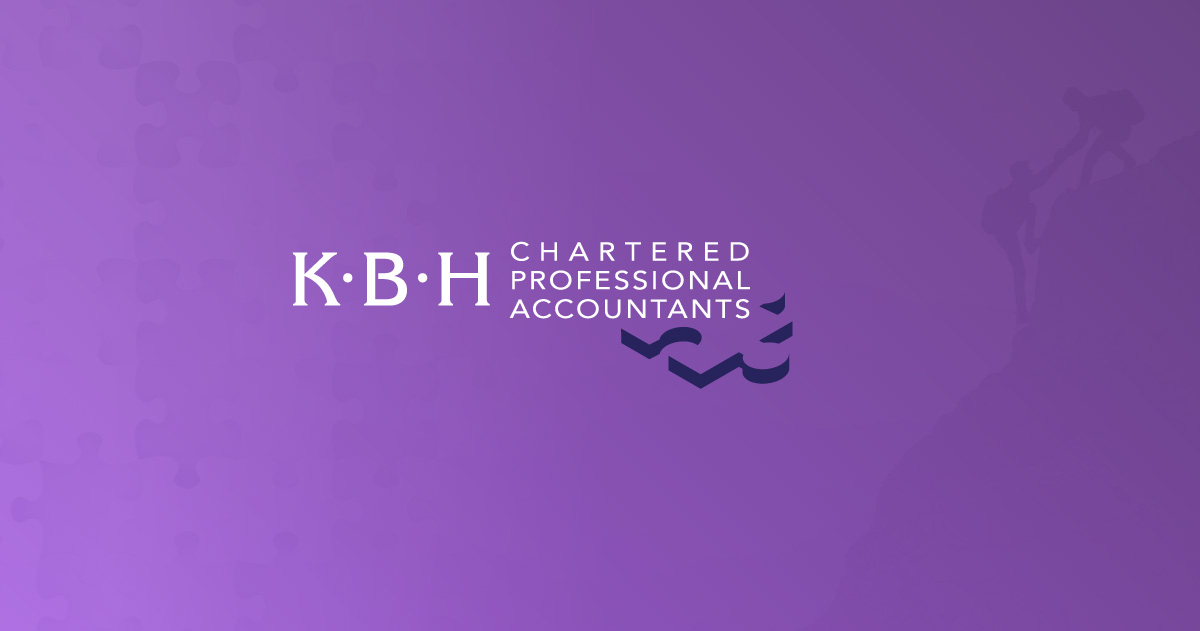 BEST FOR 
Comprehensive accounting and audit services
PRODUCTS
https://www.kbh.ca/
WEBSITE
https://www.kbh.ca/
ADDRESS
3825-93 Street NW, Edmonton, AB
T6E 5K5
CONTACT DETAILS

P 780-463-8101

F 780-462-4597

OPERATING HOURS
8:00 am – 5:00 pm (Mondays to Fridays)
When it comes to any and all financial report, it's crucial that you work with a team of accountants that know what they're getting into. Meaning, a team that is not only knowledgeable in the field of finances and accounting, but also skilled when it comes to keeping track of details and information while completing everything in a timely manner.
Fortunately, KBH Chartered Professional Accountants has team like that on-hand. Choosing this accounting firm means collaborating with accountants that will go above and beyond to provide you with the services that you need.
Highlights
Business advisory
Taxplanning
Caters to corporate and non-profit accounts
13.  David Lord
David Lord, the brains behind the operation, believes that accounting can be made easier with the right technology. In this case, QuickBooks.
The program not only makes the bookkeeping easy, even for beginners. It also increases efficiency and productivity in the workplace. David Lord offers the installation, implementation, and training to ensure that his clients will work well while handling QuickBooks.
Highlights
Quickbooks online
Quickbooks desktop
Implementation and training offered
14.  Avistax Accounting Chartered Professional Accountant
When it comes to excellent and professional accounting services, Avistax is the premier choice in the greater Edmonton area.
Avistax is dedicated to helping businesses experience steady growth throughout the years. They do so through open communication with their clients, all the while giving them sound advice when it comes all business-related queries. From income tax matters all the way to financial transactions.
Highlights
Accounting
Bookkeeping
Corporate Taxes
Personal Taxes
Business Advisory Services
15. ekTrehan & Company
ekTrehan & Company was founded in 2009 and has more than 10 years of accounting experience in Edmonton, and surrounding areas. Their specializations include business set-up, bookkeeping, payroll, GST, accounting, CRA compliance, evaluation, financial reports, and tax preparation services for individuals and small and medium-sized businesses and corporations.
Trust that you are in good hands when you work with them. Though their clients come from diverse backgrounds not limited to Edmonton, people always come back to them with new referrals and recommendations.
Highlights
Communicate continuously with their clients
Provide the high-quality, professional accounting services with innovative twists
Their business is built on references from their valuable clients
16.  Gauthier Professional Corporation
Gauthier Professional Corporation is an Accounting firm that aims to assist her clients in meeting Canadian tax reporting requirements. Their services include corporate accounting, law accounting, accounting for restaurants and accounting for manufacturers. 
The founder, Radhika Gauthier, has had a passion for helping entrepreneurs not overpay on their corporate taxes. Radhika has found many solutions to create a stress-free experience with her clients such as having knowledge on Quickbooks for speedy interaction on client's files.
Highlights
Free 30 minute consultation

Competitive rates
17. Accountable Business Services
BEST FOR 
Business Accounting, Corporate & Self Employed Taxes, Business Plans
PRODUCTS
Licensed Public Accountant Services
WEBSITE
https://absprof.com/
ADDRESS

First Edmonton Place,

10665, Jasper Avenue, Suite 1400

Edmonton, AB, CANADA – T5J 3S9

CONTACT DETAILS

Office: 587-525-5531

Toll Free: 888-572-6555

Fax: 780-669-7960

Email: [email protected]

OPERATING HOURS
24 Hours, In-Person, Online & Cloud Services
At Accountable Business Services, they help you in accounting, bookkeeping, taxes, and business processes. All you have to do is communicate with them and they will do it for you.
With an amazing team, they can easily do their work quickly and efficiently. This guarantees that you will not regret working with them. Call them now and have an organized and fixed account for your business.
Highlights
Professional and friendly staff

They only work for you

Reasonable price
18. KWB Chartered Professional Accountants
BEST FOR 
Professional Accountants
PRODUCTS

Accounting Services

WEBSITE
http://www.kwbllp.com/
ADDRESS
9771 54 Ave Edmonton, AB T6E 5J4
CONTACT DETAILS
(780) 466-6204


[email protected]

OPERATING HOURS
Weekdays, 8:30AM – 4:30PM
KWB has the knowledge to help you make better decisions for your business. They will help you understand your status and help you improve.
They believe that clear communication is key to working effectively.
Highlights
Innovative
Easy to talk to
Online services
19. Precision Professional Services
Precision Professional Services cater to those who need assistance with bookkeeping. Through the use of their software, they can connect with your employees anytime (even from their office) to provide the needed services.
Their bookkeepers are trained in Sage 50, QuickBooks Desktop, QuickBooks Online, and Xero. Their associates are also professionally trained to handle all transactions.
Highlights
Full service provider of business bookkeeping
Provides a stable accounting foundation
Professionally trained associates
20. Gallo and Company
Gallo & Company is a professional accounting firm that is based in Edmonton. With over 10 years of experience and a team of professional accountants, they take pride in providing fast and reliable accounting advice.
They also offer a full range of tax and accounting services that caters to a variety of industries.
Highlights
Chartered Professional Accountants
Full Cycle Accounting Services
Audit Shield Protection
21. Usha Pawluski Professional Corporation
BEST FOR 
Accounting
PRODUCTS
Accounting services
WEBSITE
https://www.ushapawluski.ca/
ADDRESS
203 5104 82 Avenue, Edmonton, Alberta T6B 0E6
CONTACT DETAILS

[email protected]

| 780.463.9300
OPERATING HOURS
Monday – Friday: 8:30 am – 4:30 pm
Usha Pawluski Professional Corporation is an Edmonton-based accounting firm that specializes in accounting services for small, local businesses.
With 10 years of service under the firm's belt, Usha Pawluski ensures the best business and personal solutions to fit client needs. The firm provides information, knowledge, and advice for their clients to succeed.
Highlights
Solid long-term relationships with clients
A firm that keeps up with changes in the industry
Tailor-fit solutions
22. HS Accounting Tax & Business Consulting Inc
| | |
| --- | --- |
| BEST FOR  | Accounting services |
| PRODUCTS | Efiling Personal Income Taxes, Business Consulting, Tax Planning and CRA Tax Appeals, Incorporations and Corporate Structuring, Self Employed Income Taxes and GST, Corporate Tax Services, and Full Accounting services for Business |
| WEBSITE | https://www.hsaccounting.ca/ |
| ADDRESS | Edmonton, Alberta |
| CONTACT DETAILS | https://www.hsaccounting.ca/book-online |
| OPERATING HOURS | |
HS Accounting Tax & Business Consulting Inc has been providing clients personalized tax and accounting services throughout Edmonton, Alberta since 1993. Whether you require assistance at the corporate or personal level, they are ready to serve as your tax planners and accounting advisors.
Highlights
Led by Humberto Somarriba, an experienced professional
Offers personalized accounting solutions
Organized and thorough
23. Seniuk & Company Chartered Accountants
Seniuk & Company Chartered Accountants loves accounting and tax so you don't have to! Vigilant bookkeeping and accounting are critical when it comes to the success and viability of your business. Knowing the financial health of your business is important in decision making and growth. They utilize cloud-based technology to create streamlined efficient accounting processes.
Their company was established in Edmonton, Alberta in 1974. Their firm has been a full service accounting firm for the City of Edmonton and surrounding communities since being founded.
Highlights
Free initial consultations
Has more than 850 clients from various industries
24. S Group Chartered Professional Accountants
BEST FOR 
Business Accounting & Taxation
PRODUCTS
Corporate Business Accounting, Personal Tax, & U.S. Tax
WEBSITE
https://sgroupcpa.com/
ADDRESS
8104 160 Ave NW #212, Edmonton, AB T5Z 3J8
CONTACT DETAILS
(780) 702-1083 |

[email protected]

OPERATING HOURS
Mon: 09:00 a.m. – 07:00 p.m.
Tue: 09:00 a.m. – 07:00 p.m.
Wed: 09:00 a.m. – 07:00 p.m.
Thu: 09:00 a.m. – 07:00 p.m.
Fri: 09:00 a.m. – 05:00 p.m.
Sat: 10:00 a.m. – 04:00 p.m.
Sun: By Appointment
S Group Chartered Professional Accountants provide effective accurate tax planning, tax preparation and accounting services for competitive prices.
The team prides themselves on being entrepreneurs that love business and finding ways to increase profits and reduce your taxes. S Group services clients across Canada as well as throughout the United States.
S Group is led by Gurwinder Sekhon, a previous CRA Auditor and now a Canadian and U.S. CPA with over twelve years in experience.
Highlights
Personal Tax Experts
Business Tax Experts
U.S. & Cross Border Taxation
Cloud Accounting Experts
25. Anoop Agarwal
BEST FOR 

Accountants

PRODUCTS

Corporate Income Tax, Personal Income Tax, Bookkeeping, Payroll, QB Training, Tax Planning, Business Setup, Financial Statements

WEBSITE
https://anoopagarwalcpa.ca/
ADDRESS

Unit # 111, 1803 – 91 street SW Edmonton, Alberta, T6X0W8

CONTACT DETAILS

Tel : 780-435-9173

Cell : 780-995-9174

Email : [email protected]

OPERATING HOURS

Monday – Friday: 9:00 AM to 5:00 PM

Saturday – Sunday: Closed

Closed on all statutory holidays.
Mr. Anoop Agarwal, CPA, CGA has over 20 years of experience in his field and he never fails his clients with his work. He has a wide scope of expertise that continuously grows may it be personal or business-related endeavors. 
Scoring 5 stars on Google, his previous clients recommend him for his reliable trait when it comes to money and taxes. If you are looking for an accountant that is easy to work with, experienced and, is for long-term transactions, look no more for Mr. Anoop Agarwal is the one for you.
Highlights
Works precisely

Knowledgeable accountant

Experienced in his field
26. Aiden Poole Professional Corporation
Aiden Poole Professional Corporation helps businesses like yours with corporate income tax, managing cash flow, and record keeping for day-to-day operations.
As a business owner, accounting can occupy a huge chunk of your schedule. As your dedicated team of accountants, CPAs and bookkeepers, they allow you to spend time on growing your business. They partner with you to ensure your books are done with precision accuracy and provide you with timely reporting to help your business succeed.
From cost accounting, budgeting, payroll management and financial accounting, they can handle it for you.
Highlights
Specializes in providing accounting services for healthcare practitioners, consultants, startups, and fitness industry professionals
Completely virtual
And that concludes our picks for the best accountants in Edmonton. These firms are highly recommended by small-scale businesses and corporations alike around Edmonton.
Know a firm that needs to be on the list? Send us a message and we'll update the article accordingly.
But if what you're looking for is legal help instead, check out our legal service roundups. For example, here's a list of the best family lawyers in Edmonton.