We love to capture our most precious moments in photos, and what better way to do that than to hire a professional photographer? Here's a list of the best Edmonton photographers who will help you capture scenes from your wedding, birthday party, or anything else.
We searched high and low for the best photographers around Edmonton. These experts can help you get picture-perfect moments on any occasion.
1.  Alexander Shamota Photography
First in our list of the best Edmonton photographers is Alexander Shamota Photography.  He takes high-quality portraits for individuals, couples and small groups. There's just a $50 booking fee for portraits shot in the studio only.
Headshots, Business and Corporate Portraiture, Active Portraiture, Fit and Fitness Portraiture — these are only a small portion of the services offered by this photographer. You can get gorgeous shots for any of your photo needs here, in other words.
Highlights
Accepts credit, debit cards
Fine art photography store available
2.  B.D.F.K. Photography
B.D.F.K. is the go-to for wedding and engagement photography in Edmonton. They offer packages for those who have a specific need for their photos.
They make it a priority to capture the emotions on your special day. They'll even travel to picturesque locations to get the perfect location for your wedding or engagement shots.
Highlights
Packages available
Boudoir photography available
Customer Reviews
Here's what customers are saying about B.D.F.K. Photography:
Marcin and Dorota did an absolutely great job shooting our engagement. They were a joy to work with. The adventure shoot with them was not just about the photos but was a true adventure indeed. We love the photos and more than anything we loved spending the day in the beautiful mountains with this couple. #bestphotographers #loveallover
— Shakya A, Yelp
Dorota and Marcin are phenomenal photographers to work with. Their passion and excitement for the perfect shot is highly contagious and makes it easy to relax, laugh, and get naturally fun and authentic photos. They both have an amazing eye for detail too. From the background environment of the photo, to body movement, angles, and lighting. They have a ton of cameras, all of which get different types of shots, giving a huge arrangement of different looks and feels for the photos. We are so thankful for the images they have given us. They made us feel like we were part of a work of art, and once we saw our final photos, we knew that to be true. They are a genuine, fun, and insanely easy couple to get along with, and we had such a wonderful time with them. My fiancé and I can't recommend them enough! 🙂 Thank you again Dorota & Marcin!!
— AW, Yelp
3.  Kristin Zabos Photography
Next in our list of the best Edmonton photographers is Kristin Zabos. Her unique blend of photojournalism with contemporary portraiture creates photos that capture the different moments in life that matter.
She mainly works in Edmonton and Canmore, and also shoots on location. It's also worth noting that her work has been featured in a number of popular bridal magazines!
Highlights
Featured in Bridal Fantasy Magazine
Featured in WeddingBells 2026
Free consultation
Customer Reviews
Here's what customers are saying about Kristin Zabos:
We used Kristin for our engagement photos last Spring in Vancouver and they turned out amazing! She made us both feel so comfortable, even though we had just met. She was fun and professional, and I can't wait to see how our wedding photos turn out in June!
—Michelle V, Yelp
I asked for recommendations on Facebook for a good photographer that doesn't use props and does good solo photography, a friend suggested Kristin and I can't thank her enough.
I wanted to buy my daughter a professional photo shoot, and even though Kristin does more weddings than anything, she does a lot of different types of shoots, boudoir, babies, business teams, engagement, solo, etc., 
I purchased a mini session, which included an hour in studio, and 10 portraits of your choice sent to you electronically, (she first sends all proofs for you to choose 10 from). My daughter loves roses so she brought her own prop (red rose), and she ended up being there for over 2 hours, just because Kristin was having fun shooting her.
Plus, she just bought a drone, can you I imagine drone wedding videos. You can see it on her instagram, plus all her other work and specials, seasonal promotions. She also has a Facebook page. Just search 'Kristin Zabos Photography' on FB and IG. Her IG definitely shows her versatility very nicely.
My daughter has been offered several modelling jobs but turned them down so I wanted her to do a private session so she could feel comfy in front of the camera alone, and see how beautiful she is….and since then, she's been doing a lot of fashion shoots for different companies (not her career choice of study), but it's a nice thing for her to do on the side.
My daughter was so comfortable with Jrustin, she's a very nice lady.
We will definitely be going back!
— Cassandra M, Yelp
4.  Shadow Box Studios
A husband and wife photography team that specialises in business headshots and portraits — in studio or on location. They also rent out their studio for other photography needs.
They offer different packages for those immediate family, individual creative, business/commercial, grad, maternity, newborn shots.
Custom coverage packages and travel deals are available. Their great-quality images are why they're in the list of the best Edmonton photographers.
Highlights
Packages available
Studio rentals available
Free quotes
5.  Lois E. the Photographer
Lois specialises in dance, family and kids portraits, and family events such as weddings, birthday and graduation. She and her team travels to dance studios and dance festivals across Alberta to capture dancers portraits, dance class portraits and life actions on stage. She also creates fine art quality images for family and kids. Her mission is to help families preserving memories through the images she captured.
She offers many packages for family and wedding.
Highlights
Hassle free dance class portrait session for dance studios
Outdoor and studio sessions for family and child portrait
Free consultation and engagement session for wedding photography
Customer Reviews
Here's what customers are saying about Lois E. the Photographer
"Lois , first of all is a passionate, professional, loving person she did many sessions for me and my friends and family, her captures are just amazing, she can make you very comfortable while the session, her pictures are just amazing, with her talent I bet you definitely be super happy , so that's why you will never regret hiring her . She's just one of the best. Thank ya Lois for your great albums."
-Hussein Jaber, Google Reviews
"Best service ever. Friendly. Creative. The photos are so good. What more could you ever ask for? Portraits to weddings to dance. She does amazing work!"
-Peter Lai, Google Reviews
6.  Whitesell Photography
An award-winning photography studio, Whitesell Photography gives out the best quality photos. Specialising in creating family, couple, and individual portraits that stand the test of time.
Gorgeous clarity and moments captured well is one of their goals. Their colourful photography makes them one of the best Edmonton photographers.
Highlights
T8N magazine's Best Photographer
eGift cards available
Customer Reviews
Here's what customers are saying about Whitesell Photography:
Recently had our engagement photos done by Whitesell photography and couldn't be happier with the way all the pictures turned out.  They came all the way out to Jasper and we had lots of laughs and a great time. Can't wait for our wedding pictures in Hawaii!!!
-Tarena M, Yelp
Whitesell Photography is very professional. Their work is amazing and they work with you and your needs, something a lot of photographers take for granted. The only downside to Whitesell Photography is picking photos, there is just SO many to choose from 😉 . I would recommend this company to anyone looking for great photos. Keep up the great work Debbie and Jim! You two rock.
-Erin S, Yelp
7.  Marc Neal Photographer
| | |
| --- | --- |
| BEST FOR  | Commercial, Social, and Editorial Portraits |
| PRODUCTS | https://www.marcnealphotographer.com/ |
| WEBSITE | https://www.marcnealphotographer.com/ |
| ADDRESS | |
| CONTACT DETAILS | https://www.marcnealphotographer.com/contact-us |
| OPERATING HOURS | 8:00 – 10:00 |
Marc Neal's blood is photography. He's spent more than a decade continually honing his craft, leading him to the point where he can craftily shoot any portrait you so desire alongside capturing event photos.
Unlike most photographers, he's well adept at shooting photos inside and outside of his studio. This is thanks in part to all his training and the travels he has done in the past.
Highlights
Has art gallery experience
Black and white photography available
8.  Baby Bee Photography
Babies, toddlers, and kids grow up in a blink of an eye, which is why it's important for parents and guardians to capture special moments with the help of a talented photographer.
Meet Roberta of Baby Bee Photography. A mom by day, she's dedicated much of her important time into becoming a photographer for babies and families. Seeing the joy on their faces, and knowing that she can get an opportunity to create connections from behind the camera have helped her capture the most stunning shots of her clients' children.
Highlights
In-Studio and Outdoor Photography
Great attention to detail
Calm and patient when dealing with younger kids
Customer Reviews
Here's what customers are saying about Baby Bee Photography:
"Roberta is a wonderful photographer to work with! We have used her for Newborn photos, family photos, a Christmas minion shoot as well as photos of our second child at 7 months. She is so patient, kind and loving. The time and attention to detail she took especially during our newborn photos was beyond amazing. My baby barely slept through her session so poor Roberta had her work cut out for her
Our family session Included a set of grandparents, a cousin and my sister and brother in law (as well as my family of 4) So many people. And my youngest was again NOT cooperative, but I was blown away by all the beautiful shots she captured of my girls and the rest of our family. We will continue to use Roberta over and over again. We Highly recommend for newborn and family photography!"
-Ally Coo, Google Reviews
9.  KLIKZ Photography
Make special occasions feel even more special by capturing those magical moments that you share with your loved ones with KLIKZ Photography.
Susen of KLIKZ Photography has almost a decade of experience capturing real time moments with his camera. So, it isn't all too surprising that he's got a keen eye for detail and a brain for creativity. If you want photos to remember your engagement or wedding by, then this is the choice for you.
Highlights
Takes maternity shots
Portrait shots available
10.  Art of Headshots
Emily of Art of Headshots has a short, but extensive background in the arts and specializes in headshot photography. She first began with Literature but then soon found her passion in Photography.
While younger compared to most photographers, her passion and dedication to her craft allows her to take the best headshots for any occasion. This woman-led business is located downtown and would be more than happy to help you get the photos you need.
Highlights
Multiple studios available
Offers branding headshots
11. Tracey Jazmin
| | |
| --- | --- |
| BEST FOR  | Branding Photography |
| PRODUCTS | https://traceyjazmin.com/ |
| WEBSITE | https://traceyjazmin.com/ |
| ADDRESS | |
| CONTACT DETAILS | info@traceyjazmin.com |
| OPERATING HOURS | |
If you want a photographer who captures moments with no filters, then Tracey Jazmin is the perfect choice for you.
"Light and airy" is what Tracey Jazmin aspires to have reflected in every photo she captures, be it for branding or interior photos. When taking photos of people, her main goal is to help you show both who you are and your story.
Have an affinity for photography but don't know where to start? Tracey Jazmin also offers mentoring services, so you can get the chance to train under a skilled photographer like her!
Highlights
Photography packages available
Available for international travel
Offers mentoring
12. Christy Wells Photography
BEST FOR 
Family and Newborn Photos
PRODUCTS
https://www.christywells.com/
WEBSITE
https://www.christywells.com/
ADDRESS
2861 Anderson Pl SW, Edmonton, AB T6W 0V7, Canada
CONTACT DETAILS
+1 780-886-2144
OPERATING HOURS
Tuesday 11am–3:30pm
Wednesday 8:30am–3:30pm
Thursday 8:30am–11pm
Friday 8:30am–3:30pm
Saturday Closed
Sunday Closed
Monday 8:30am–3:30pm
With over a decade of photography experience, Christy Wells of Christy Wells Photography has spent more than enough time carefully improving her craft and learning different aspects of it. She may specialise in family and newborn photos, but she's just as capable of taking photos at weddings and capturing the real you during branding shoots.
Highlights
Luxury shoot experience
Easy bookings
13. Roughley Originals Photography
| | |
| --- | --- |
| BEST FOR  | Wedding Photography |
| PRODUCTS | https://roughleyoriginals.com/contact/ |
| WEBSITE | https://roughleyoriginals.com/ |
| ADDRESS | 15011 58 St NW, Edmonton, AB T5A 4H4, Canada |
| CONTACT DETAILS | smile@roughleyoriginals.com | 780-242-7414 |
| OPERATING HOURS | 9:00 – 5:00 |
Another married couple with an affinity for photography on this list is the pair behind Roughley Originals Photography. Gareth and Shauna both enjoy telling stories with photography, although their specialisations may be a bit different — making them the best photography team.
If you want someone with first-hand wedding experience to capture your once-in-a-lifetime wedding moments, then Roughley Originals Photography is your best choice. The pair adores building connections and capturing those connections, permanently, through photographs.
Highlights
Customer Reviews
Here's what customers are saying about Roughley Originals Photography:
"I can not say enough about the experience we had with Roughley Originals! This past summer they did our family photos! They had such great patience with our kids! Not only did they capture the formal family photo were were after for our holiday card, but also so many amazing candid moments that reflects us as a family!! I definitely would recommend them to everyone!!"
-Kelsey Zbeetnoff, Google Reviews
14. redwagon Photography
| | |
| --- | --- |
| BEST FOR  | Maternity, Newborn and Family Sessions |
| PRODUCTS | https://redwagonphotography.ca/services/ |
| WEBSITE | https://redwagonphotography.ca/ |
| ADDRESS | 109 St & 66 Ave Edmonton, AB |
| CONTACT DETAILS | 780.451.9132 | jamie@redwagonphotography.ca |
| OPERATING HOURS | By appointment only. |
Different shoots call for different themes and emotions, and when it comes to Maternity, Newborn, and Family portraits, it's all about capturing the joy of the moment. This is difficult to achieve if the shoot itself is artificial, something that redwagon Photography tends to avoid at all cost.
When you choose redwagon Photography for your Maternity or Family portraits, you can guarantee that every photo taken will reflect the genuine emotions felt in that moment in time. This is because Jamie, the person behind the camera, encourages candidness with as little meddling as possible. As a result, every hug, kiss, and smile on her photos are truthful.
Highlights
Curated clothing available
Offers heirloom artworks
15. Lindsay Amanda
BEST FOR 
Wedding and Engagement photos
PRODUCTS
http://www.lindsayamanda.ca/
WEBSITE
http://www.lindsayamanda.ca/
ADDRESS
9202 90 St NW, Edmonton, AB T6C 3M1, Canada
CONTACT DETAILS
+1 780-238-2230 |

lindsayamandaphotography@gmail.com

OPERATING HOURS
9:00 – 6:00 (Mondays to Fridays)
Want a photographer who can capture the genuine feeling you have in every loving moment shared with your partner? Then consider Lindsay Amanda Photography.
Lindsay Amanda, a married woman herself, understands the great need to portray the emotions in every engagement and wedding photo. Hence, the way she goes above and beyond in every shoot all with one goal in mind: providing you with shots that perfectly depict your special day.
Highlights
Boudoir shots available
Offers photo collections
16. Pink Blush Boudoir
| | |
| --- | --- |
| BEST FOR  | Boudoir shoots |
| PRODUCTS | http://pinkblush.ca/pricing |
| WEBSITE | http://pinkblush.ca/ |
| ADDRESS | 15824- 10 Ave SW Edmonton, AB T6W 2H2 |
| CONTACT DETAILS | 780-851-1542 | sarina@pinkblush.ca |
| OPERATING HOURS | 10:30 – 7:30 (Mondays to Saturdays) |
When it comes to boudoir shoots, it's all about finding the perfect balance with your photographer. You need someone who can help boost your confidence without making you feel uncomfortable, the same person who can highlight all of your beauty with the perfect positions and lighting.
Enter: Pink Blush Boudoir. Sarina and Calie of Pink Blush Boudoir always aims to provide all of their clients a safe space where they can feel the most beautiful. They offer professionalism and courtesy, all the while capturing some of your best moments.
Highlights
Available for wedding photography
Offers gift cards
Customer Reviews
Here's what customers are saying about Pink Blush Boudoir:
"I cannot correctly put into words how amazing this experience was! I went into the shoot trying to stay on top of my own insecurities, but Sarina made her feel so comfortable. The hair and makeup was on point and you can see in the photos how well everything worked together. In love with everything and will absolutely be back!"
-Jenna Emmons, Google Reviews
17. Heiko Ryll Studios
BEST FOR 
Commercial Photography
PRODUCTS
https://www.heikoryll.com/
WEBSITE
https://www.heikoryll.com/
ADDRESS
THE WERKSTATT, 29, 10015-103 AVE, EDMONTON, ALBERTA, CANADA(780)686-3044
CONTACT DETAILS
heiko.ryll@gmail.com
OPERATING HOURS
8:30 – 3:30 (Mondays to Fridays)

10:00 – 12:00 (Saturdays and Sundays)
Heiko Ryll Studios is another entry on this list of best photographers in Edmonton that has catered to a few big names in several industries. Two notable examples are Wella Professional and Revlon Professional.
Notwithstanding Heiko Ryll's previous clients, he also has an extensive background in the arts. Beginning first as a performer, before switching to graphing design, and now photography where he's truly found his passion.
Due to this affinity for all things art-related, you can guarantee that every photo he takes with keen eyes and a creative brain — the perfect combo to achieve the most memorable and detailed shots possible that can help establish your brand.
If you aspire to be as skilled as Heiko Ryll in photography, then he's got your back still with his workshops and the countless books he's written about the subject matter.
Highlights
Offers photography workshops and training
Experienced photographer with exemplary CV
Multiple studios available
18. Briar Rose Photography and Design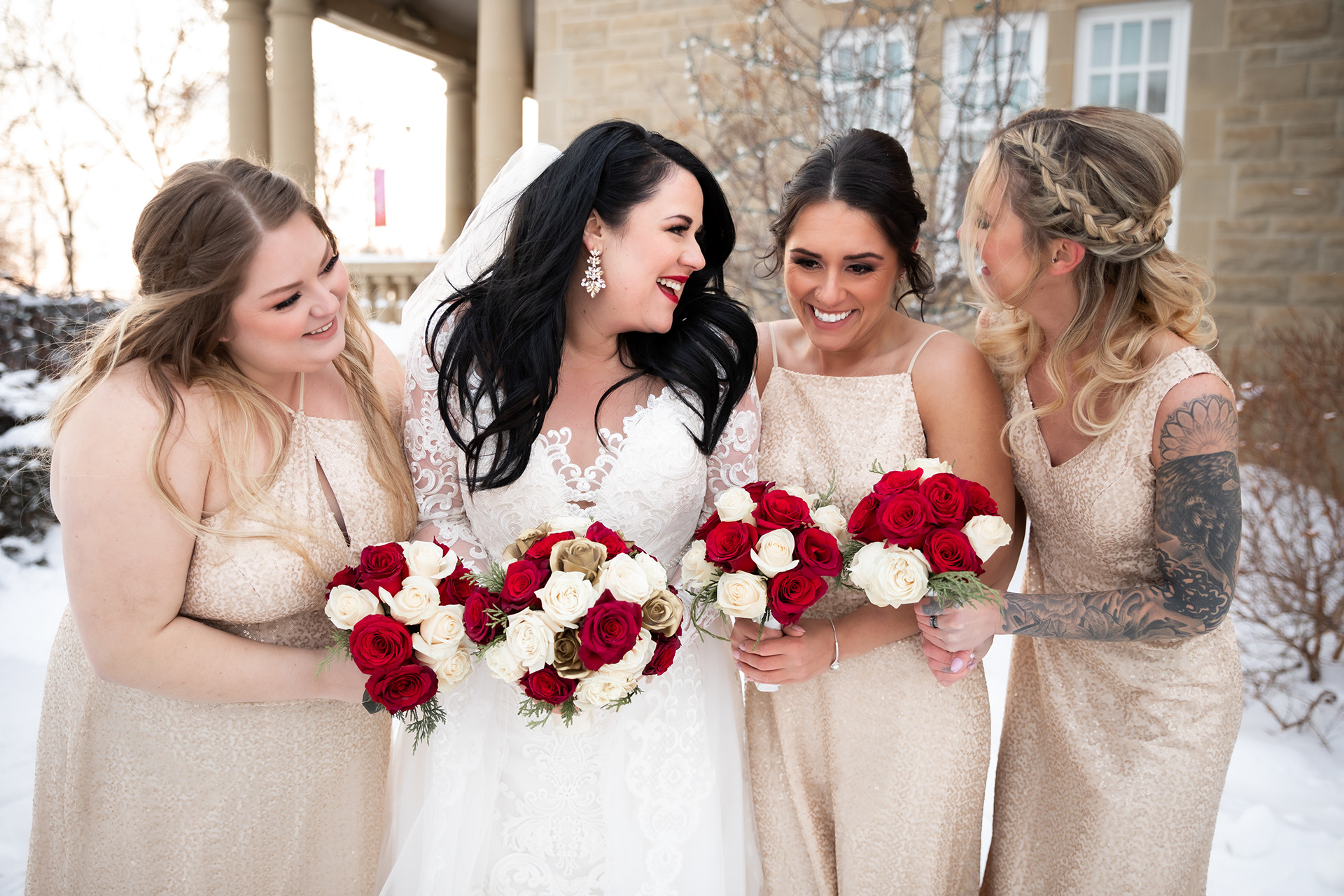 | | |
| --- | --- |
| BEST FOR  | Wedding and Engagement Shoots |
| PRODUCTS | https://kaleyhewitt.myportfolio.com/ |
| WEBSITE | https://kaleyhewitt.myportfolio.com/wedding-photography |
| ADDRESS | |
| CONTACT DETAILS | https://kaleyhewitt.myportfolio.com/copy-of-inquiries |
| OPERATING HOURS | 8:00 – 10:00 |
At Briar Rose Photography and Design, every wedding can be a fairy tale ending. They accomplish such a feat by listening to your request and incorporating it into the package that suits your wants and needs most.
Not only that, but they're so meticulous in every project, even non-wedding shoot! They understand how space and lighting can affect photos, and use this knowledge to their advantage to provide you with the best wedding photos.
A bonus when you choose Briar Rose Photography and Design is that they offer free engagement shoots to every client! Before the day you say your vows, you can commemorate another important event through some stunning photos.
Highlights
Large selection of shoots to choose from
Custom packages are available
19. Katie Burnett Photography
BEST FOR 
Wedding Photography
PRODUCTS
https://www.kmbphotography.ca/
WEBSITE
https://www.kmbphotography.ca/
ADDRESS
CONTACT DETAILS
https://www.kmbphotography.ca/let-s-chat

katie@kmbphotography.ca | 780-870-7668

OPERATING HOURS
8:00 – 8:00
Wedding photography is all about capturing those precious moments in time where you feel the happiest with your special person, surrounded by your closest friends and family. This wouldn't be possible if you're not chummy, or at least comfortable with your chosen photographer — the individual that has the power in their hands.
This is one of the promises that Katie Burnett Photography delivers for every client she takes on — a feeling of ease when working with her so you can focus on the things that matter most. She handles all of the details that need attention when it comes to photography, so you and your loved ones can have the best time on your special day.
Highlights
Wedding packages are available
Offers boudoir shoots
Customer Reviews
Here's what customers are saying about Katie Burnett Photography:
"Katie is an amazing creative talent and a pleasure to work with. We love our wedding photo's and have received nothing but complements from everyone we show them to. She directed our wedding party with precision and met our requests, one of which was having nearly 100 people stand still long enough to take a photo! I would highly recommend her!"
-Kirk Clavelle, Google Reviews
20. Darwin Mullingan
Darwin of Darwin Mulligan Photography is an accomplished man in every sense of the word. He currently holds his 3rd bar MPA (Master of Photographic Arts) designation with PPOC (Professional Photographers of Canada). The PPOC has accredited him in the following categories, so you can guarantee he knows his stuff when taking the photos: Wedding Environmental, Portraiture, Night Photography, Motor Sports, Model Portfolio, Pictorial (Landscape), Stock Photography, and Nature.
Highlights
Offers personal branding photography
One-on-one photography training available
Custom packages offered
Customer Reviews
Here's what customers are saying about Darwin Mulligan Photography:
"Darwin shot a family member's wedding over 10 years ago, and then my own a few years after. He has since become a wonderful family friend, and our go to guy for any photographer needs, with many fantastic moments captured through his lens. The way he can visualize the shot before he even picks up the camera is incredible. Excellent artistic vision, and loads of experience to ensure your images blow your expectations out of the water. Always fun to work with, and the results speak for themselves!"
21. Artistic Creations
BEST FOR 
Photography and Videography services
PRODUCTS
https://www.artisticcreations.ca/pages/portfolio
WEBSITE
https://www.artisticcreations.ca/
ADDRESS
16210 – 100A Ave, Edmonton, AB T5P 0M3
CONTACT DETAILS
Phone:
(780) 489-8741Email:
artistic@artisticcreations.ca
OPERATING HOURS
Available by appointment
At Artistic Creations, every shot taken is all about candidness and authenticity. Their photographers aspire to evoke the best possible emotion with their pictures, which is why they try not to meddle with poses as much as possible — since doing so will result in a much natural shot.
Artistic Creations offers both photography and videography services to their clients, with a focus on wedding photography and family occasions.
Highlights
Specialises in contemporary and candid photography
Offers boudoir shoots
22. Multivista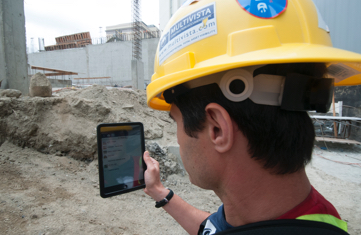 Documentation is an important component in any construction project since it can help prevent unnecessary demolitions or experiments throughout the entire process. Hence, the need for project heads to hire only the best photographers to get the job done.
We introduce to you Multivista, a company who first introduced advanced construction documentation services to the industry. They use only the best technology in the market, such as drones and Leica cameras, in order to deliver the highest quality visual documentation as they continue servicing all of Alberta.
Highlights
Demos available
Offers 3D walkthroughs
23. KTB Photography
Kevin Tuong of KTB Photography has an extensive background in the arts, beginning when he was 19 after he bought his first camera — a Canon Rebel XSi. What began as just playing with the camera evolved to where he is now today — passionate, driven, and dedicated to delivering the best shot for his clients.
Kevin specialises in both portrait and commercial photography, with the latter having earned him clients from different industries. Despite having won awards for photography, he is constantly striving to better himself, learning more and enhancing his craft.
Highlights
Award-winning photographer
Customer Reviews
Here's what customers are saying about KTB Photography:
"I can't say enough good things about Kevin and his work. Hire him! Have used him from everything from head shots to events to more creative set ups and he's professional, fun to work with and gets the shot every time. And of course, visually, his work speaks for itself."
-Alex Boyd, Google Reviews
"My company has used Kevin for professional photography services, and trust his expertise fully. Would highly recommend Kevin to all in need of commercial photography."
-Alex Gervais, Google Reviews
24. Don Hammond Photography Ltd.
Don Hammond appreciates the artistry behind photography, but has realised that he can push its limits. This realisation gave birth to the work that he is most known for: moving photography.
He achieved this kind of work by combining his skills and expertise in both photography in videography. He offers his services to all commercial clients from various industries.
Highlights
Offers videography services
Specialises in architecture shoots
Customer Reviews
Here's what customers are saying about Don Hammond Photography Ltd.:
"Don is an amazing photographer! He is very easy to work with, very patient, and even helping to moves furniture around to get the best shot!! He is one of the best in the business and I will definitely use him again in the future!"
-ARP Dezign, Houzz
"I hired Don Hammond to take photos of three of my design projects. He did a fantastic job! Don has a keen eye and good sense of how to capture the essence of the space. Easy to work with, professional and prompt."
-Jacquelyne Allen Interiors, Houzz
25. Chalsey Anne Photography
When you choose Chalsey Anne Photography for your next portrait, expect that the photographer will help you find your best angle as they click away. Chalsey understands that photos last forever, which is why she is determined to take beautiful shots.
Over the years, she has worked with various clients who have all commended her for her personality during the shoot as well as the quality of the shots after they've been processed.
Highlights
Makes you feel comfortable and confident during the shoot
Top-of-the-line equipment
Professional and friendly
Customer Reviews
Here's what customers are saying about Chalsey Anne Photography:
"Chalsey absolutely blew our expectations away! Not only was Chalsey so lovely to work with, but she truly goes above and beyond to help make sure your special day is perfectly captured!"
"I had the most AMAZING photo shoot with Chalsey in January. I can not begin to express how wonderful this lady is as a photographer and all around glorious person, she made me feel so comfortable and confident with my session I can not wait to do it again. I had such a special day all thanks to her and some mindblowing pics and special book to always look at.
If you ever need a killer photographer PLEASE take the opportunity to book with her. You will be so thankful you did!!!!"
And with these best Edmonton photographers, you'll get the most memorable and candid moments of your life captured on film.
Are there services that we missed? Send us a message and we'll update the article promptly.
Oh, and just in case you find yourself having a hard time looking at your photographs, maybe it's time to get your eyes checked. Here's a list of the best optometrists in Edmonton to help you get the care you need so that you can appreciate your photos properly.