By Ethan Cote
The best environmental consulting can help give advice to companies that are concerned about sustainability and help them lessen environmental impact on areas that are most vulnerable to it.
We've searched around Edmonton for reliable advisories that are willing to give environmental consultations for a fee, and also asked companies from different industries what services they found to be the best at it.
This list was the result of our investigations. These are the agencies that do the best environmental consulting in Edmonton, we found these services to be a cut above the rest. Try them out!
1.  Parkland GEO
First on our list of the services with the best environmental consulting in Edmonton is Parkland Geo. Parkland is an independently owned and operated engineering firm, and they mainly offer services pertaining to geotechnical engineering.
But they also do environmental site assessments and consulting, environmental remediation and project management, and more.
Their extensive experience in testing soil, groundwater, surface water, and building materials gives them an advantage. Dedication to environmental safety makes them one of the services with the best environmental consulting in Edmonton.
Highlights
Extensive experience with several projects
HAs branches beyond Edmonton
Pavement design and testing available
2.  Solstice Environmental Management
Solstice Canada offers customized consulting to help clients understand, manage, and reduce the environmental impact from their projects. They'll interpret the findings of their assessment and create solutions that are sustainable.
They look for ways to manage the environment, using the latest technology as well as forward thinking to deliver results just in time for your project as well as within your budget.
Being a leading expert at assessment and remediation services, they've established a record of great work, and are willing to share knowledge and complex information on the nature of environmental keeping.
This makes them one of the better options if you need the best environmental consulting in Edmonton.
Highlights
25 years of experience
Serves indigenous communities
Serves Edmonton, Red Deer, and Calgary
3.  Fiera Biological Consulting
Fiera Biological Consulting aims to provide environmental and wildlife consulting services for both public and private sectors. They strongly believe that sustainable management is based on objective and discernable information, which makes them analyze data and convert it into understandable results.
Their services include environmental planning, biological resource assessments, GIS and remote sensing, and wildlife research and monitoring.
They're also involved in outreach programs, conferences and workshops for a variety of organizations to give information about environmental sustainability and effects on the environment.
As natural scientists who specialize in ecological research, monitoring, and planning, dependable and professional processes make them one of the agencies that do the best environmental consulting in Edmonton.
Highlights
In-house expertise
Joins outreach programs
Recognized by Alberta Society of Professional Biologists (ASPB)
4.  Paragon
Paragon is one of the leading environmental consultants that specialize in soil and vegetation. They offer accurate readings and results, and provide high-quality, high-value solutions.
Their team is careful in providing scientifically sound information and suggestions to clientele that balance land stewardship along with the use of services.
Their services include environmental inspection for oil sands, pipelines, mining, baseline, vegetation, and research and training.
Their analytical solutions are why they are one of the companies on our list for the best environmental consulting in Edmonton.
Highlights
Focus on vegetation and soil conservation
Award-winning team
Ensures safety
5.  Nichols
A full-service geo-environmental consulting and remediation company, they provide top-of-the-line environmental as well as engineering solutions to clientele while maintaining sustainability.
They offer their services to a wide range of clients within the industrial and public sector. With solutions that are personalized and planned meticulously, they ensure approaches that fit within the timeline and budget of their clients as well.
Their philosophy lies in taking the practical approach in addressing environmental, civil, and geotechnical affairs of projects. With this, they've earned a spot in this list as one of the companies for the best environmental consulting in Edmonton.
Highlights
Geomatics available
Spill response available
Green-based solutions
6. CRIMSON Environmental Limited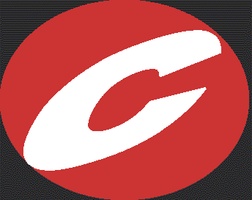 (Source:CRIMSON Environmental Limited)
CRIMSON Environmental is a full-service environmental consulting firm that specializes in providing personalized technical expertise.
Established in 2003, their company is dedicated to responding to a growing need for reasonably priced environmental services in an increasingly tight regulatory framework. Their goal is to provide a product of the highest quality while maintaining a low overhead, cost efficient organizational structure.
Highlights
100% Alberta owned and operated
Cost-effective solution to your environmental challenges
Skilled, experienced, and passionate team
7. Soil & Forestry Consulting
(Source: Soil & Forestry Consulting)
For over 20 years, Soil & Forestry Consulting has been providing environmental assessments in Alberta, Saskatchewan, and northeastern British Columbia. They are a highly experienced company that can work a wide range of projects
Their teams are highly experienced, with over 40 years of knowledge and experience in the industry. They have helped farmers come up with crop irrigation plans that are efficient. 
They also work with other organizations and firms to ensure that they find best solutions.
Highlights
Offers environmental services and assessments for Alberta and beyond

Values safe work practices and gives you a peace of mind while they work on your project
8. JADA Solutions (HSE) Inc.
(Source: JADA Solutions (HSE) Inc.)
Established in 2007, JADA Solutions (HSE) Inc. specializes in matters relating to health, safety and environmental concerns. Their team of qualified experts provide affordable and professional services, such as environmental consulting, hazardous materials consulting, indoor air quality and much more.
Valuing efficiency and integrity, they aim to provide Western Canada with the highest quality of assistance in their industry.
Highlights
Delivers quality HSE solutions to the Infrastructure, Manufacturing, Industrial, and Oil and Gas Industries
Recognized by Alberta Construction Safety Association
9. RH Services Inc.
(Source: RH Services Inc.)
Since their inception in 2002, RH Services Inc. has steadily built many excellent client relationships and continue to grow. It has been their goal to build a positive reputation founded on reliability, ethics, and exceptional customer service.
They have many repeat clients and referrals who rely heavily on our expertise to assist them in the very difficult area of Hazardous Materials Management and Control.
Highlights
Asbestos Testing
Mould Testing and Assessment
Occupational Hygiene
Asbestos Management Services
Hazardous Materials Assessment
Indoor Air Quality Testing (Sick Building Syndrome)
You needn't worry about large-scale impact to the environment any longer, these companies will give you the best environmental consulting in Edmonton.
Are there any services that we missed, though? Send us a message and we'll update the article promptly.
And if you're also in need of remediation services and asbestos removal, here's the list of the best asbestos removal in Edmonton to help with those. A fair number of companies find themselves needing these after their environmental consultants discover asbestos issues on their properties.