By Ethan Cote
Whether it's a sweet sixteenth birthday, a wedding, or a fancy reunion with great catering, planning it is no easy task. So, to make it lighter on your shoulders, the best event planners in Edmonton will help you pick out things, from the grandest decor to the tiniest cupcake towers.
Looking around, we've found the companies that are agreed to be the best event planners in Edmonton, with high satisfaction rates from customers. Take a look at our picks!
1. Opulent Occasions
Weddings are one of the biggest milestones one can ever experience in their lifetime. This event needs to be perfect and even the littlest detail must fall in the right place as we don't want anyone to be a bridezilla or groomzilla.
Since 2015, Opulent Occasions have served the Alberta region whenever there are weddings and event planning that is happening in the neighborhood.
They provide premium event design and coordination services to ensure that your milestone is flawless.
Aside from weddings, they also have other services such as engagements and special occasions like baby showers, baby meet n' greets, bridal showers, anniversaries, birthdays, bachelors/ bachelorette, and proposals. They tailor fit your budget with the theme and concept that you want.
5 different packages are what's in store for you with Opulent Occasions for your dream wedding. They have Full Coordination, Month of Coordination, Multi-day Month of Coordination, Design & Decor Consulting, and Wedding Planning Consulting.
With their years of experience in the event planning industry and with their expert professional employees, they will make sure to take care of you from Day 1 – from building your budget to your big day.
You don't have to worry about a thing once you work with them. They always go the extra mile!
Highlights
Years of experience in the event planning industry
Extensive range of services
Hands-on owner
Client-centered team
2.  Cocktails & Details
First in our list of the best event planners in Edmonton is Cocktails & Details. Although they mainly do weddings and elopement, they also do bachelor/bachelorette parties, showers, holiday events, birthday parties, engagement parties, and corporate events.
Their services are a guaranteed success and tend to be people pleasers. That's why people often refer to them when talking about the best event planners in Edmonton.
Highlights
Elopement services available
Custom packages available
3.  Boutique Events
If you're planning a corporate event, then Boutique Events is the best place to call. They do event planning, media relations, and PR campaigns for any company.
They make an effort to make sure your brand gets stamped into the minds of people post-event. And that's why they're one of the best event planners in Edmonton — because they make an effort to help build your brand.
We think they'd be ideal in particular for B2B events, given their experience in that area. So, they're probably the best event planners in Edmonton if you need to throw together a party for your business's partners, suppliers, or vendors.
Highlights
B2B services
Campaign development & execution
Helps with brand management
4.  Special Event Rentals
Since 1985, they have been offering event and party tent rentals, wedding rentals & wedding planning services, table and chair rentals, and other event-related services. Arranging everything from corporate to individual events, Special Event Rentals has been filling different event-planning needs for years.
Their commitment to making successful events and satisfying celebrants of the current occasion is what makes them one of the best event planners in Edmonton.
Highlights
30 years experience
Array of events handled
Great value and quality
5. Olivia Fata Events
Olivia Fata Events focuses mainly on Wedding Day Management so you, the couple, can enjoy each moment of your special day. From sending out timelines, confirming vendors, accepting deliveries, to set-up.  Olivia + her team will ensure your vision is executed.
Highlights
Affordable pricing, with high-quality service
Double Certified
6.  Studio 96
A former church building on the verge of demolition, Studio 96 was converted into an elegant events place. Its managing company is also an event planning group — and such an effective one, in fact, that Studio 96 has become one of the premier events places in Western Canada.
The place was voted one of Edmonton's top 5 unique wedding and event venues by Blush magazine, Joy, and voted runner-up for Outstanding Supplier: Event Space of 2019.
This is the perfect place for galas, parties, weddings, and so much more, and its staff can make sure you see that if you do have your event there.
In any case, the combination of their capability and the venue's attractions make Studio 96's management team members some of the best event planners in Edmonton.
Highlights
Free Wi-Fi
Gender-neutral restrooms
Accepts credit, debit card
7.  River City Events
Offering great event/party rentals, wedding rentals, corporate event planning, events rentals and design, River City Events offers the best in event materials rental, such as chairs, decor, cutlery, you name it.
They make an effort to give the event a unique flair so that it's successful and memorable. That makes them one of the best event planners in Edmonton.
Highlights
Array of novelties for rent
Free Wi-Fi
Large space
8. Inception VR Inc.
Inception VR Inc. strives to introduce virtual reality to a wider audience in the greater Edmonton area. They're open to working with any client, regardless of industry. So, it isn't at all surprising that they can help educational institutions, birthday parties, and regular events even become more enjoyable with the help of the Virtual Reality experience.
Highlights
Offers VR training
Provides VR equipment
9. Planit Events Inc.
Planit Events is a boutique event planning company located in Edmonton Alberta. Above all, they understand no two events are the same. As a result, they create custom solutions to tailor your event to your specific needs.
Lead Planner and Owner, Courtney Coulombe, has been producing and managing events of all sizes for many years. However, in 2015 she created Planit Events Inc. to serve the local community. Whether you are looking for someone to manage your event from the beginning all the way to clean up, or just need a little help along the way and day of, they can help!
So, give them a call or shoot them an email so they can Make Your Event Memorable!
Highlights
Professional
Innovative
Budget conscious
10. Evented
Evented aims for you to have a worry free event leaving only the good memories. They love planning and creating your events and understand that each client has different needs and preferences. Trust that they will listen to you attentively to ensure that the final output is to your liking.
They also aim to provide high-quality service for their clients to make sure that they had an incredible experience.
Highlights
Professional
Attentive
Stress free process
11. Dasch Productions
DASCH Productions is the one stop for Event Management, Communications and Gifting Solutions. They relish in planning corporate and personal events, representing public figures, and they make it their personal mission to find those special "somethings" for loved ones or guests.
DASCH is passionate about providing clients with excellence – because they shouldn't settle for anything less! From Conferences to Galas; National and International public coverage and finding that one thing that will last forever, DASCH is always here!
Highlights
Outstanding customer service
Organized and creative
Smooth flow of events
12.  Connected Events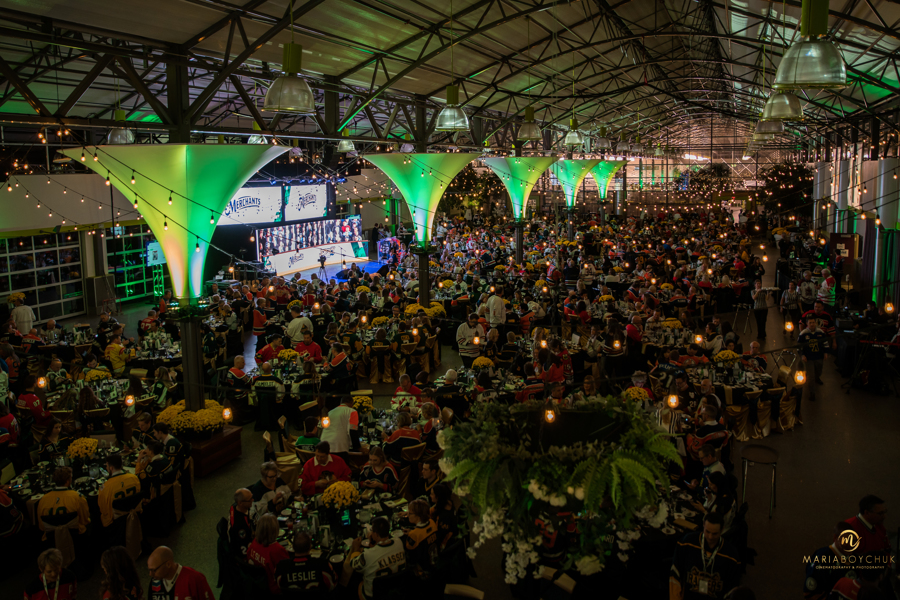 BEST FOR 
Event Management
PRODUCTS
Strategic Event Management

Theme Development

Budget Management

Event Design

Vendor Management

Venue and Location Sourcing

Marketing and Promotions

Social Media and Communications

Volunteer Management

Speaker Sourcing and Management

On-site Logistics

Event Production

Sponsorship Support

Swag Bag/Gifting Support

Auction and Raffle Execution

WEBSITE
https://connectedevents.ca/
ADDRESS
Contact for details
CONTACT DETAILS
587-336-5836 or 

[email protected]

.
OPERATING HOURS
Contact for details
Connected Events focuses on helping their clients achieve their event goals by providing a proper and strategic event management solutions. They can alter the solution depending on their client's vision, budget, and brand.
With Connected Events, your event will surely thrive and be a success. Contact them now!
Highlights
Full service event planning and management
Also offers additional event marketing services
13. Ivy Weddings
Planning your wedding should be fun; not make you want to pull your hair out. Make the most of your engagement by having us plan your big day, or get a bit of help along the way.
Ivy Weddings is a team of Edmonton based wedding planners, coordinators and consultants. Sophie and Emma are local to the Edmonton area and serve Edmonton and surrounding areas including Sherwood Park, St. Albert, Fort Saskatchewan, Stony Plain and Spruce Grove.
Ivy Weddings is also available for travel within Alberta, Canada and other international locations. See our Destination Wedding Coordinating & Planning page!
Highlights
Offers custom packages to fit your needs and budget
Respects your decisions and works around what you want
14. Trixstar
Events of all shapes and sizes have the potential to be highly experiential and memorable for all the right reasons; booking bands and securing the best entertainment lineup at the best possible price is a key component of that. Trixstar can help bridge the gap between the entertainment industry agencies and your event.
Founded in 2005, Trixstar is a 360 degree live event management and consultation firm that activates both city and rural markets across Canada and the United States with festivals, concerts, celebrity events, and brand activations. With a focus on talent buying, they work alongside organizations that want to create brand awareness, generate excitement and raise funds through impactful events and unique experiences. They pride ourselves on executing with precision and delivering results that help grow our clients' business.
Highlights
Talent buying
Strategy development
Top-notch execution
15. EJH Events
EJH Events and Distribution Ltd. was started by Edward Haynes after having successfully gained permanent residency status to Canada in 2018. Edward has worked in the event industry for over 15 years and has been lucky enough to work across the globe representing leading brands, festivals and sporting institutions, as well as planning events, building thousands of custom tents and renting them to hundreds of corporate and private clients.
In late 2019, Edward was introduced to the Creative Products team in Rosendall, The Netherlands, and was blown away by their innovative and unique range of events and hospitality products, including custom tents, custom tents, outdoor furniture, patio furniture, flooring, and more.
The conversations quickly led to the formation of EJH Events, the sole distributor of Creative Products across Canada, and with access to market in the United States, to make renting or purchasing equipment and tents for your next event just a call away.
Highlights
Also offers different products for events
Professional team
Reasonable prices
Puts your needs first
16. The Wedding Belles
Are you planning for your wedding but cannot find an event planner? Do not worry because we introduce you to The Wedding Belles.
You do not need to worry about how well they work since weddings are their expertise. The Wedding Belles was established on Valentine's Day 2020 by a team of three sisters who have a passion for planning weddings and other special events.
From Consultations, Event Development & Design, to Full Planning and Execution of your event, the Belles will have you covered so that you can enjoy your big day. As they say, the best things come in threes!
The number one factor we like about them is how they offer three different types of packages but are all for weddings of course. They have wedding day direction, partial planning & completion, and full wedding coordination.
Now even though their prices differences are quite big, we still believe that they can make you, your partner, and the guests feel the most comfortable ever.
With them, everything will be organized. And yes, we literally mean everything. From planning to the actual wedding itself, you will definitely not worry about a thing.
What if you just got engaged and do not know what to do? No worries!
They also offer consultations wherein you can freely talk about your dream wedding.
Highlights
Wedding Planning Institute of Canada (WPIC) Certified
Event design services including stationery and website development
Customizable packages with payment plans
Your event, whether it's a wedding, a corporate event, or a birthday party, is guaranteed to be a success when the best event planners in Edmonton are handling it.
Are there any great event planners that we missed, though? Send us a message and we'll update the article promptly.
Oh, and if you're here because you're looking for someone to plan a wedding, you'll also need a great Edmonton wedding photographer. Check out the ones we think to be the best (through the link we just provided), so you have a true artist capturing every special moment on the day itself.