By Amelie Dube
Is a special event coming up and you want to look your best for it but have no makeup skills? No matter, the best makeup artists in Edmonton are here to the rescue!
Regardless of whether you're going to a prom or setting up for your wedding, they'll make you look fresh and beautiful for any special occasion.
If that's what you need, here are the places for the best makeup artists in Edmonton, suggested by locals who have tried out these establishments' beautifying services. These artists can bring out your inner beauty and make you shine!
1.  Sen Services
First in our list of the best makeup artists in Edmonton is Sen Studios.
They offer services such as makeup and styling in different packages. They even take bridal bookings as early as 2 years in advance. They also offer a trial booking to make sure you're satisfied with their makeup.
Their expertise with MAC cosmetics and advanced styling techniques have satisfied plenty of customers. Many now consider them some of the best makeup artists in Edmonton.
Highlights
Indian and Pakistani weddings services
Advanced bookings
Trials available
Customer Reviews
These are the reasons why so many clients come back:
I am greatly overwhelmed with how amazing all of my experiences have been with Sen.. they never fail to impress me with their extreme talent and detail in make up artistry. I feel so at home when I walk in the studio – I feel comfortable being myself and I love sharing all of the laughter and great conversation while they literally transform me into a gorgeous human being… Barbie, I have said it so many times but honestly you are a GOD SEND – I can't get over your talent and the positive vibes I instantly get each visit. If I still lived in the city I would come weekly to get rejuvenated. Love you guys!
— Lauren Jarvis, Google Reviews
Absolutely amazing artists! They are all so beautiful inside and out. So friendly and personable. I used them for my engagement photos, my wedding and my maternity photos. They made me look and feel so beautiful and I would highly recommend them. They always have a smile on their faces and every experience I had with them was awesome. I wish I could have them do my makeup every day.
— Cerys Wilson, Google Reviews
2.  Blush Artistry
Blush Artistry brings expert makeup and styling services in different packages. Their makeup artists specialize in photography makeup application and hair styling, making you look dashing for any occasion.
They also offer spray tan services for when you want to have a natural, bronze glow without the hassle of tanning beds. They also provide lessons for those who want to learn how to do their own makeup.
Their varied and professional services make them some of the best makeup artists in Edmonton.
Highlights
Destination wedding package available
Spray tanning available
Photoshoot rates available
Customer Reviews
Check out what the customers have in mind about them:
I had Kristen do my make up for my wedding trial and wedding day. On my trail day my one eyeball watered insanely and would not cooperate. Kristen was amazing, she was patient and kind during the whole trial and tried probably 6 different times to do my make up on my watery eye to make it perfect but it just wasn't happening. I so appreciated her effort and the time to try and make it right.
On my wedding day Kristen arrived perfectly on time, was set up and ready to go with zero issues. She was sweet and professional and I felt great about choosing Blush! I ended up deciding I did not want shadow and Kristen was of course very accommodating and everything else she did for me looked perfect. My make up lasted all night and I felt fantastic on my special day.
Thanks so much Blush and Kristen!!!
—Cynthia Wong, Google Reviews
The team at Blush is amazing! They are hands-down the number one place to get your make-up done in the city. They are so flexible and will accommodate any time and location you need to get your make-up done for special events! Heather is easy to reach by email and is always kind, caring and accommodating. I highly recommend Blush for all your spray tan and make-up needs!
—Tara Kammerer, Google Reviews
3.  Lily Grey Artistry
Lily Grey Artistry focuses on the elegant transformations of women with the power of makeup and styling. Whether it's a wedding, boudoir, editorial, or for other special occasions, their services are guaranteed to bring out the best in you.
Their focus is on ensuring that you feel comfortable but beautiful inside out. This agency has the honor of being one of the best makeup artists in Edmonton thanks to that — to the point that they've received plenty of accolades as well as been featured in many bridal magazines.
Highlights
Featured in Rocky Mountain Bride Canada
Offers line of lip products
Great-quality services
Customer Reviews
Check out what the customers have in mind about them:
Joline was amazing; she did the brides, along with three Bridesmaids makeup for a friends wedding last July . The makeup looked great through the craziness of the day, along with the rain. After meeting Joline, myself and one of the other bridesmaids decided we would do a makeup lesson with Joline . It was wonderful, she came to our place and shared her knowledge, along with letting us try a ton of great product. Definitely would recommend!!
—Lisa Hughes, Google Reviews
Joline did my makeup for my wedding and it was amazing! She did myself my 2 bridesmaids and my mom and they all looked the best any of them ever have! She worked well with my mom and her mature skin and listened to everything that I wanted! She was totally worth it and a joy to have with us in the day!
—Julie Fagan, Google Reviews
4.  Ador
This is run by a team of professional makeup artists and hairstylists who provide top notch services. They have great techniques whether you want an Old Hollywood look, or something refreshing and fun.
What's important for them is that the customer is satisfied. They also provide a personalized flair to their services while customizing their work to suit their clients.
This makes them one of the best makeup artists in Edmonton if you want makeup that truly expresses your individuality. The artists here will do their best to ensure your look is unique!
Highlights
Personalized services
Fair pricing
Extension styling available
5.  Eclectica Beauty Studio
Next in our list of the best makeup artists in Edmonton is Eclectica Beauty Studio. With several packages divided into personal, commercial, bridal, boudoir, and more, you'll easily pinpoint the services you need here.
They empower clients by helping them discover their aesthetic identity. Their level of expertise has been praised by customers who have been satisfied by stellar services.
Highlights
Cosplay makeup available
Line of makeup products available
Wedding Rescue Member
Customer Reviews
Check out what the customers have in mind about them:
Astrid and her team are amazing!! She was recommended by my wedding photographer and I first went to her for my engagement photos. She was so warm and friendly and I was really impressed with the makeup. It was natural, but really stood out in the pictures. For the wedding day, Astrid and her team did myself, my bridal party and both moms. They were so professional, fun to have and everyone looked fantastic!
Most importantly, everyone felt great and looked like themselves. I was so impressed with my makeup and how well it held up during the day. Even with a little rain it was perfect and I didn't want to take it off at the end of the night. They were on time (early actually even though they had another wedding that morning!) and everyone was done ahead of schedule. So important on such a busy day. I've already gone back for makeup for a night out and can't wait for another reason! I would highly recommend Eclectica Beauty for any event!
—Robyn Meara, Google Reviews
Astrid, you are an amazing talent and inspired professional.  You definitely have a passion for beauty and a knack for translating and sharing that passion.  I always learn something new from you and you never fail to leave me feeling beautiful and better equipped.  I've benefitted from your talents for over 10 years now – here's to many more.
—Nicki Lavoie, Google Reviews
6. Glam Artistry
(Source: Glam Artistry)
Glam Artistry is an innovative makeup artistry and hair styling business in St. Albert. They are owned and operated by certified makeup artists Gretzie Parth and Aimee Parker.
After working independently as freelance makeup artists, Gretzie and Aimee joined forces to create Glam Artistry to further evolve their business. They come equipped with over ten years of experience and an immense passion for empowering women through the power of makeup.
Highlights
Customer Reviews
Check out what the customers have in mind about them:
We had Aimee and Gretzie for my November wedding. They were amazing! Our makeup was insanely beautiful, stayed on all night, and never wanted to wash it off! They were easy to work with and super accommodating, would highly recommend!
—Aly Rutherford, Google Reviews
I met Aimee and Gretzie at the Enjoy Centre bridal fair as I was looking for a make up artist for our wedding. They both were so warm, welcoming and friendly, I immediately felt comfortable around them. I did a hair ( Heather) and make up trial (Aimee) and that confirmed for me that I was in good hands, as I absolutely loved the look that was created. Amy was really accommodating and went an extra mile for us, as we had to change the timing of hair and make up on the bid day. The wedding day came, the whole experience of getting ready was just wonderful and Aimee and Heather made it so for me!! They both were so calm and stress free, also very efficient and superb at their jobs! I loved my hair and make up, and I am so grateful that I found them at that bridal event. I would highly recommend hiring GlamArtistry to be part of you special day, you will not regret it! 🙂
—Olga Goultiaeva, Google Reviews
7. Face Treat Makeup Artistry
(Source: Face Treat Makeup Artistry)
Face Treat Makeup Artistry is a mobile makeup artist based out of Edmonton, AB. They offer a wide variety of makeup services, including bridal, event, and work on set.
Chelsea Ganter, their owner, has always been passionate about makeup and beauty. She went to the Alberta Academy of Aesthetics and completed the Complete Film, Fashion and Theatre program, where she learned makeup for all areas of work. This includes photography, several styles of bridal, fashion, commercial, and special effects.
Highlights
Specializes in bridal makeup
Highly sanitary
Takes into account your needs and preferences
Customer Reviews
Check out what the customers have in mind about them:
Chelsea is one of the best makeup artists I have had the pleasure of working with! She is very talented, her prices are reasonable and she does not charge a travel fee within Edmonton!
—Face Treat Makeup Artistry's Website
Chelsea is so sweet! She did my makeup for my birthday and she did an awesome job! She followed exactly what I wanted and it turned out better than I could have anticipated. She is very talented.
—Face Treat Makeup Artistry's Website
8. Denee Noel Artistry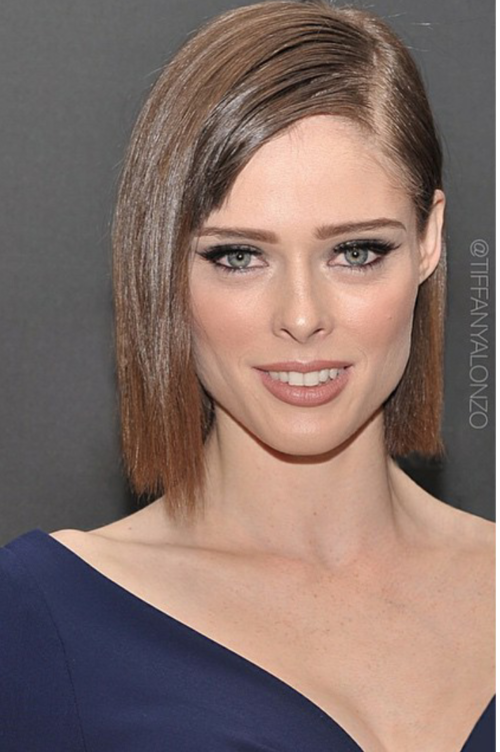 (Source: Denee Noel Artistry)
Denée Noel is a Professional bridal, beauty, and celebrity makeup artist who is now based in Edmonton Alberta. During her 20 years as a professional makeup artist, Denee trained and led teams for some of the best beauty bands in the industry, including MAC Cosmetics, NARS, L'Oreal, HOLT RENFREW, and Anastasia Beverly Hills.
As a collective, Denee Noel Artistry has access to an exceptionally trained group of elite artists as well as works with some of the most prominent bridal companies in Edmonton. Whether you need one artist or many, they have you covered!
Highlights
Lent her expert beauty advice to publications, such as Huffington Post Canada, Yahoo Canada, and more
Worked for Erin Templeton, Wedluxe Magazine, OAK+FORT, and Obakki
Takes into account your needs and preferences
9. Hamanas Artistry
(Source: Hamanas Artistry)
Hamana's Artistry offers soft and elegant to sophisticated makeup looks. They also have a wide range of hairstyles to fit your preference and makeup look.
They offer the best service for great customer satisfaction. Hamana will surely provide you great artistry for every occasion.
Highlights
Professional and high end products are used
Can accommodate large groups
Makeup could last up to 12+ hours
Customer Reviews
Here's a review from one of Hamana's clients:
"Super nice and easy to work with! Came on time and finished everything on time for my wedding! The makeup stayed on the whole night despite many tears! Lol I was super nervous because I did not get to do a trial due to COVID but it exceeded my expectations! I would definitely recommend going with Hamana!"
— Hiba Ahmed
Here's another one:
"If you are looking for a makeup artist for your big day, PICK HAMANA!!!!! She did my wedding makeup last summer and it was perfect. She made my special day so perfect. I was so worried on the day of how the look will turn out and she just took care of everything. She was efficient & created a blended look of what I was looking for. My look turned out perfect and stayed put together for HOURS. She knew what would suit my outfit and my face. I was so in love with my makeup & hair. I wish she could do my makeup/hair for every event lol. She also dd my mum's makeup/hair and she looked amazing. I 100% recommend Hamana."
— Tehseenah Zahrah
10. Tammy Neron Makeup Artist
(Source: Tammy Neron Makeup Artist)
Tammy Neron is a professional in the makeup industry from Canada's top makeup school, Blanche Macdonald. Not only is she well versed in bridal makeup but she also specializes in beauty, special effects, and prosthetic makeup, body painting for TV, film, and music productions.
Her creations make any bodily canvass into a true piece of art, lovingly pigmented by her hands to captivate and awe. Her repertoire and list of satisfied patrons speak for itself.
Highlights
Blanche Macdonald alumni
An industry professional
Versatile in any field
Customer Reviews
Here's a review from one of Tammy Neron's clients:
"My hair and makeup artist showed up right on time and were ready to get going within minutes. They did an AMAZING job on all my bridesmaids and myself, paying close attention to detail and to what each girl's style was that they were hoping to achieve. I specifically have to give a shout out to my make-up artist Tammy for being one of the sweetest ladies I've ever met. She was so personable and you could tell while she works that so much love goes into every job she does. I seriously couldn't have picked a better make-up artist for my big day. If you're trying to choose a hair/make-up team for your day, I promise choosing Blush Artistry will be a decision you will never regret!!" – Ali Upham
Here's another one:
"Tammy is an incredible artist, with such a drive for perfection and getting the WOW effect. But not only does she make magic with her brush/palette/airbrush, she is an absolute gem to have around and work with. I would recommend her in a heartbeat… and I can't wait until we cross paths again to make more killer art." – Raynn-Beau Joy
11. Briana Campbell
(Source: Briana Campbell Makeup Artist)
Briana Campbell is a make-up artist that has started a business in the field back in October 2017. She is based in Edmonton and is also a certified professional make up artist.
She prides herself for having strong product knowledge and is always eager to learn new techniques in her said area of expertise. Versatile and flexible, Briana can surely accomplish ny look her client wishes for her to do.
She caters to a wide range of events such as weddings, graduations and other special events may it be a party, boudoir and family photoshoot, she has the adequate skill and knowledge in order to execute looks that will make her clients glowing and gorgeous.
We recommend Briana for clients looking for a professional make up artist around the Edmonton area and is willing travel, passionate and is highly accredited to give every client's dream look come alive.
Highlights
Highly professional and accredited
Willing to travel
Passionate and caters to a wide range of looks
These best makeup artists in Edmonton can make you look beautiful for any event. Are there any services we missed, though? Drop a message via email  and we'll add it to the list.
And do you want to prep your skin before putting on makeup? Here's a list of the best dermatologists in Edmonton to help you make your skin look good and feel good, as well as giving it additional care.