By Emma Fraser
A fence doesn't just bring privacy to your lawn, but security as well. With a fence, the right boundaries with your property is set. These companies doing the best fencing in Edmonton will help build a fence around your area, with good quality and services.
We went around, looking for contractors that will build quality fences for a reasonable sum, and we got these recommendations from people who have gotten their services. These are the ones to go to if you want the best metal fence or best vinyl fence in Edmonton, or anything of that sort!
1. Atlantic Fence
First in our list of the companies doing the best fencing in Edmonton is Atlantic Fences. Their specialization is making fences for commercial, industrial, oil & gas, and residential areas. They'll put up chain link or wire fences, as well as powder fences on any site.
With 35 years of experience, they've dealt with fencing for a long time, so they have tried-and-tested solutions for all your fencing needs. Safety and great customer service are their top priority.
Highlights
Certified Aboriginal Business
Offers fence and deck staining
Air Miles Rewards available
Customer Reviews
They needed a fence repaired at the dealership where my husband works. It was a mess of bent poles and damaged mesh. It looked horrible and unrepairable. Got a great quote from Atlantic fence. Needed job is done fast. They came in way ahead of the deadline. They sent Arnold out with a helper, straightened the bent posts, replaced broken ones, installed new mesh. Fantastic job guys. Will recommend you to anyone needing fencing work.
— Anon, ThreeBestRated
This was our second time having Atlantic Fence replace a fence for us. Everyone I've dealt with has been excellent. Pat, Dylan and Brandon, all did a great job with the installation and were very helpful in showing me how to install the slats. Highly recommend them
—Anon, ThreeBestRated
2. Duraguard Fence LTD.
A go-to for the best fencing in Edmonton, Fort McMurray & Grande Prairie, Duraguard has plenty of sturdy materials for all types of fencing projects. They commit themselves to three things: safety, quality, and productivity.
Despite being based in Edmonton, they'll travel to remote locations for projects. Chain link fences, ornamental, privacy slats, fence gates — they'll provide materials for fences and do installations as well.
Their service makes them one of the top companies for the best fencing in Edmonton.
Highlights
Travels to remote places for projects
Free estimates
1-year warranty with services and products
Customer Reviews
Here's what customers are saying about them:
I recently had a fence done by Duraguard Fence. I could not have been happier with the product and service I received. The pricing was incredible for the quality of the product. The crew that was at my house was amazing. They were friendly, professional and went above and beyond to ensure that I was happy with the fence they were installing. I would highly recommend Duraguard for anyone looking for fencing, and if I need fencing in the future I will definitely be using them!
— Anon, ThreeBestRated
Installing a fence in a completely landscaped yard with irrigation requires more work and attention to detail. The clean up afterward was also important. Thanks to Tim and his team, all went well and the cedar fence looks great!
— Anon, ThreeBestRated
3. Rite-Way Fencing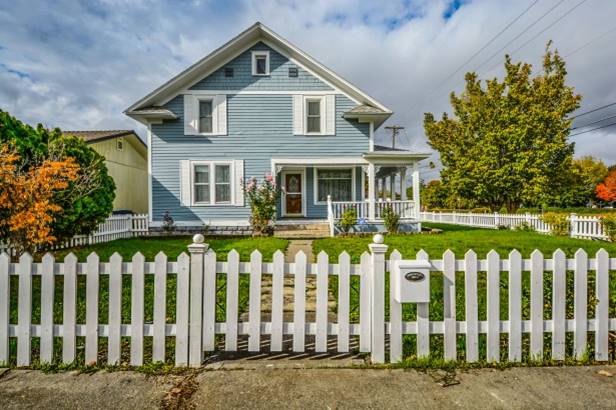 Rite-Way Fencing is a fencing solution provider that accommodates clients regardless of the property they own. A house, commercial space, or industrial — they'll get the job done. Not only that, but they offer plenty of liberties in terms of materials as well, so you can take your pick depending on your tastes and needs.
Highlights
Large selection of fencing material to choose from
Caters to different types of properties
Customer Reviews
Here's what customers are saying about them:
"Operating on a tight budget our organization required fencing for a beer garden event as part of the International Gay & Lesbian Aquatics Championships in Edmonton. Rite-Way was kind enough to donate the fencing rental which, as a non profit, meant the world to us. They were on time, courteous and professional. We can't thank them enough for their support."
-Craig V, Google Reviews
"I stopped in without notice. I was working on a community project and needed a gate manufactured .The gate and hardware was ready in 48 hour.I was able to pick it up after hours at 10 p.m. Thank You to Andrew and friendly staff at Rite-Way."
-Joe Clare, Google Reviews
4. Cogan Contractors
With their 20 years of experience in the field, they've been serving Edmontonians through carpentry work in yards and lawns such as fence installations, gate repair, and basement installations in the winter.
Structural, mechanical, or total home renovation services — they can do it all. And due to the varied nature of their offers, they've installed packages to make it easier for customers to pick what they want. That's why we put them in this list of the best fencing in Edmonton.
Highlights
Accepts credit
Customer-service focused
Great value
5. Red Isle Contracting
Despite mainly being a deck building company, Red Isle has done several projects featuring fences. They offer three types of fence right off: cedar, pressure treated, or ornamental metal.
They make the fences the same way they create their famous decks, through TREX Pro Platinum. Being the only certified company to use TREX solutions gives them an upper hand on craftsmanship and durability of the fences.
The quality and design of the fences, as well as the efficiency of their labor, puts them in our list of the best fencing in Edmonton.
Highlights
Better Business Bureau member
Certified Trex Pro Platinum installer
Locally-made
6. Ewood Contractors, Inc.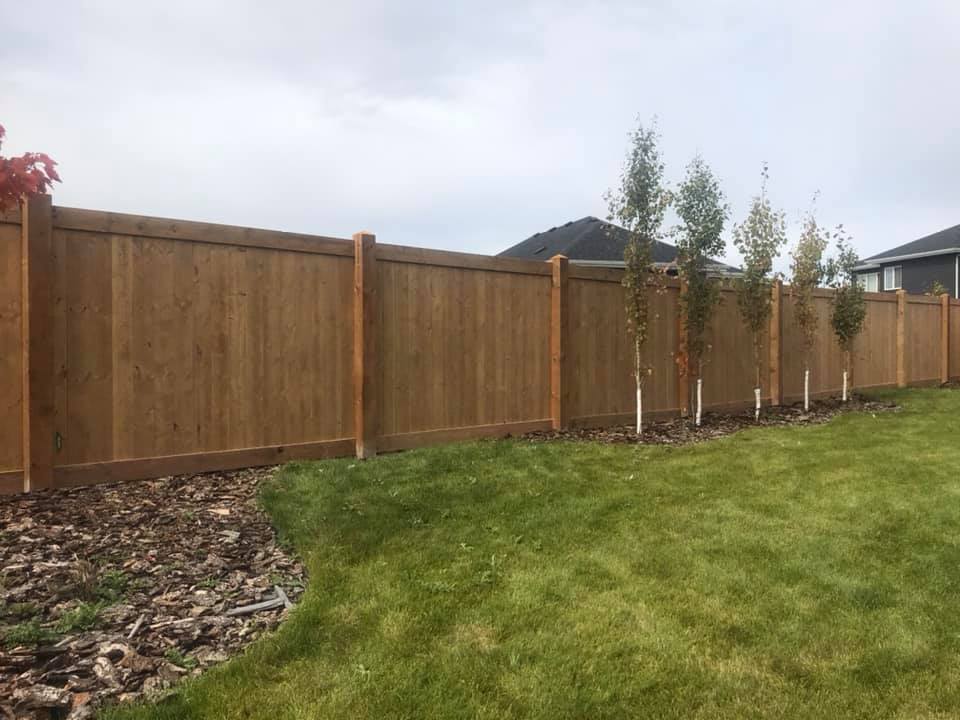 When it comes to all fencing (and other home renovation) needs, Ewood Contractors Inc. is one of the best, if not the best, choices in all of Edmonton and its surrounding areas. Their team is comprised of individuals who are experts in all things related to residential design and commercial projects.
Aside from their craftsmanship, they know how to get the job done in time, too. One more bonus is that every team member at Ewood Contractors values their customers, resulting in professional and excellent customer service.
Highlights
Locally owned and operated
Great customer service
Prompt project completion
Customer Reviews
Here's what customers are saying about them:
"We had hired a contractor to build a retaining wall in our backyard. Unfortunately, this person did not have the skill, integrity or work ethic to complete the job. We were in a bit of a jam and fortunately for us, we found James. James was more than willing to help us out. He was knowledgeable, dependable and hard working. His honesty and professionalism were reassuring in light of our previous experience. We are very satisfied with the retaining wall he completed in a timely manner. We would not hesitate to hire him again or recommend him to others. Thank you James!"
-Ernie Lotz, Google Reviews
"I had a fence with 2 gates built in my yard, and it turned out amazing! Not only is it really strong, but it looks really nice too. They came in the morning and were finished the same day. They were clean and professional. I 100% would recommend their service to anyone I know, as well as use them again for future projects!"
-Blake Epic, Google Reviews
7. S&P Construction
Next in our list of the companies that do the best fencing in Edmonton is S&P Construction.
Serving Edmonton, Sherwood Park, St. Albert, Stony Plain, Spruce Grove, Leduc, and surrounding areas, they offer fence building to residential areas. They usually work with basic pressure-treated lumber and are a great choice if you want the best vinyl fence in Edmonton.
Building gorgeous and quality fences that are durable & customized to your specifications is what they're here for. They also do some yard carpentry to make your lot spectacular.
That's why they're among our picks for the best fencing in Edmonton.
Highlights
Carpentry services
Choices such as vinyl fencing
Free estimate
Customer Reviews
Here's what customers are saying about them:
S&P did a great job on our deck and fence! We had S&P build a deck and fence for our new home. We needed the fence and gates built quickly as we have a little dog. The team was amazing and the fence was completed in a day and a half! We were pleased with the whole team, everyone was professional, respectful and hardworking. They kept us up to date on the timing of work and were happy to do exactly what we asked for (we asked for skirting with a little storage hatch on our deck, they were happy to do that for us). The cost was very reasonable for the exceptionally high quality of work, we would use the S&P again and have already recommended them to friends and family.
— Anon, ThreeBestRated
Sterling & his crew were very professional and courteous. They worked through some pretty awful wind storms to get our fence done in a timely manner. The fence looks great! We would definitely use S&P again.
— Anon, ThreeBestRated
8. Bathroom Renovations Edmonton
They are Edmonton's renovation experts since 2000. They understand that your garage, bathroom, or living room may be your first and last place to head to before and after you get home
They are passionate in building customized projects to satisfy your preference. Their professionals see every home a place to prove their creative excellence.
Highlights
Professional workers

Customized works

Free estimates
9. Sovereign Fence
Sovereign Fence is a red seal carpenter ready to do any job. They specialize in providing professional fencing and construction services to clients in and around Edmonton.
They have been operating their business since May 2015, meaning they have all the experience to know how to satisfy their clients. With them, every job is guaranteed to be done right.
Highlights
No damage to landscape
Fast building time
Free Gate With 100+ Feet Booked
Customer Reviews
Here's a review from one of Sovereign Fence's clients:
"All around I had a great experience with Sovereign Fence. I needed to get our fence replaced, Josh responded and came out very quickly to do the estimate. I am very happy with the final product, and have received many compliments from my other neighbours on my new fence. "
Here's another one:
"I am very happy with my decision to go with Sovereign Fence. They did a great job on my cedar fence. The final product really looks gorgeous and they finished in record time. Really not much more I could have asked for. Thanks guys!"
10. MKM Fencing
You spend most of your time at home and it is a place where you should feel comfortable and relaxed. MKM Fencing knows the importance of making your home safe and secure.
They are committed to improving and repairing professionally your fences. They strive to stand out by offering excellent service and good communication with their clients.
Highlights
General liability insurance coverage

Contact-free estimates and installations

WCB coverage
Customer Reviews
Here's a review from one of MKM Fencing's clients:
"Mitchell came over when he said he would. Also, I was very impressed when he said he would get me the quote later that evening and actually followed through. He was very prompt with our communications and he didn't shy away from making any adjustments after installation. I wouldn't hesitate to use MKM again. Highly recommended." – Sandy Mankasingh
Here's another one:
"This was one of the best decisions I have ever made. The installation crew was here on time very friendly and more than willing to answer all our questions. If you are thinking of new fencing this is the way to go. It has a real WOW factor everyone that walks by comments on the beautiful fence. Great experience from quote to finish" – Dawn Buchholz
11. Everlast Vinyl Fencing
At Everlast Vinyl Fencing, they have a team of fence installation and repair experts. Established in 2013, their company Edmonton based and provides extensive product and service knowledge on premium vinyl fencing.
Everyday, they help home and business owners protect their property, increase your privacy, and add curb appeal.
Their fences are built with only premium materials, ensuring that the product that you receive is strong and built to last.
The fence construction process can be challenging. That is why you should let Everlast's fencing contractors make it as easy as possible and ensure that it's done right the first time.
Highlights
Offers Financeit, the fast, flexible, easy way to pay for your home improvement projects
Only uses quality for every project
Customer Reviews
Here's a review from one of Everlast Vinyl Fencing's clients:
"It was late in the Fall season and I was looking for a quote for my property fence to be replaced. I was thinking the work would only be able to get done in the Spring. upon my inquiry, I received a callback right away and they said they could install the fence this season. The quote came in right away and once approved I had the installer on my property within days. They took into consideration everything I was asking for. They were able to change the fence line to my preferred liking. The work was quick, took 3 days in total. The installer worked long days; dismantled and removed the wood from my old fence. Kept the property clean at the end of each day. We are really happy with the finished product. Looks great, sturdy with no maintenance and good privacy for the yard. Everyone was professional and quick to answer any questions I had. Easy to work with and willing to accommodate alterations and offer solutions. Now that the snow has arrive, the new fence really is a welcomed addition. I recommend this company for a worry free, good quality and professional instillation."

Here's another one:
"Everlast has installed new fencing for our condo complex. They have been absolutely wonderful to work with. Very impressed with the quality materials and workmanship. Their instillation crew has been kind and courteous to all the residents. We have gotten so many compliments on the new fences. I highly recommend seeing what they can do for you."

With the best fencing in Edmonton, you're sure to get bang for your buck! Both durable and of stellar quality, your fence will be a pleasure to look at as well as reassuring to you, security-wise.
Whether it's the usual pressure-treated lumber or the vinyl fencing type, you're sure to get quality craftsmanship with the companies we listed. You'll end up with the best cedar fence or best vinyl fence in Edmonton!
Are there any services that we missed, though? Send us a message and we'll update the article promptly.
And if you're the one in need of a deck builder too, here's the list of the best deck builders in Edmonton to help you get started.