By Oliver Tremblay
Your little homestead is a typical fixer-upper and you actually want it renovated before selling it off. But honestly, you're no good with tools, so you'll need to call up one of the best home builders in Edmonton.
If you don't know which ones to call, that's all right. Here are our picks for the best home builders in Edmonton, those who are experienced in construction and home renovation.
1.  Cantiro Homes
Over the past 25 years, Cantiro has welcomed families home in over 30 communities around Edmonton and its surrounding areas. Times have changed, but their mission today is the same as day one: Create the environments for amazing lives to happen.
In late 2020, Beaverbrook Group of Companies, (Dolce Vita Homes, MODA, Inhouse, Beaverbrook Communities, Beaverbrook Commercial) came together under one unified banner: Cantiro.
Since its inception, the different divisions of Beaverbrook Group of Companies have been known separately under different names. As time went on, we found that our customers and business partners often did not realize that our company had other divisions or understand our full capabilities as a multifaceted real estate company. Coming together under the Cantiro name, means we can work closer together to continue creating amazing homes and communities for our homeowners.
As Cantiro, they remain committed to honouring the legacy of award-winning, high-quality homes and innovative community design that Beaverbrook Group of Companies has been known for.
That's why they've earned top spot on our list of the best home builders in Edmonton. To learn more, please visit www.cantiro.ca!
Highlights
Award-winning home designs
Internationally-recognized community planner
2.  Alair Homes
Alair Homes has experience in constructing gorgeously elegant homes with a modern flair.
They offer their clientele a unique construction management system for whatever home they want to build. From multimillion dollar mansions in fancy estates to budget homes, their planning and building has the same care and thought put into it.
Highlights
Custom contemporary homes
Free estimates
Customer Reviews
Here's what customers are saying about Alair Homes:
I had renovations done to the main floor of my condo by Alair Homes. The first time I met with Graeme I was so impressed with the amount of time he spent discussing things and really getting to know me and a sense of my lifestyle and what stage of life I was at. He was really someone I knew I could work with after that first meeting. Once the renovations started, for the most part, any of the people that were working here were professional and respectful. Any questions or concerns I had were addressed and changes that I made along the way (there were more than a few!) were accommodated. Cory, the project manager, was really knowledgeable and helpful. I would not hesitate to recommend.
-Anon, ThreeBestRated
We built our custom dream home with Paul, Jeremy and their team and would not hesitate to recommend them. We had a great working relationship with them which ended up being what we really appreciated the most about Alair. Very approachable and accessible, it's nice to feel like you are actually integral and in control of your project!
-Anon, ThreeBestRated
3.  Effect Home Builders LTD.
The recipient of several awards, including ones that are focused on eco-consciousness, Effect Homes constructs customised abodes that are not just beautiful but are also eco-friendly.
Offering services around Edmonton, Lancaster Park & Sherwood Park, they also offer 2-year coverage on labor and materials. Being leaders at sustainable building solutions is what puts them in the list of the best home builders in Edmonton.
Highlights
2-year coverage
Renewable energy homes
Award-winning builders
Customer Reviews
Here's what customers are saying about Effect Home Builders:
We have been living in our new home for over 6 months now and we love every space of it! Everyone at Effect was wonderful to work with. All the special touches, the accommodation of changes, dealing with the paperwork and all the patient handholding – we really appreciate all the hard work that everyone put into making our home into a reality. The team at Effect truly cares about their clients, making sure that the work they do, is done right and done well. True professionals! Thank you Effect for helping us build our home.
-Anon, ThreeBestRated
I've had the pleasure of working with the team at Effect Home Builders, specifically Les and Dale, for about 10 years in a variety of roles. Most currently in my role as Director of Net Zero Energy Housing at the Canadian Home Builders Association. It's such a pleasure interacting with them. They're genuinely passionate about building their amazing, high-performance homes and they really care about what they do. They're great people, building great homes! I highly recommend them to anyone!
-Anon, ThreeBestRated
4. Parkwood Master Builder
Parkwood Master Builder makes sure that every detail satisfies their clients. They have over 30 years of experience building elegant and functional designs.
They use quality materials, workmanship, integrity, patience, and service. Their team is dedicated and committed to improving the way people live.
Highlights
Quality Craftmanship
Warranty Coverage
Exceptional Customer Service
Customer Reviews
Here's a review from one of Parkwood Master Builder's clients:
"I recently purchased a Parkwood Master Built home late Dec 2019. We have had many homes prior and worked with many local Edmonton builders. Not only do we love our community (Keswick), and floor-plan, but the Parkwood staff have been amazing. Very responsive, professional, efficient, detailed and knowledgeable especially our Sales person – Karen. Building a home is complex with seasonal limitations – expectations can vary on both sides but in our experience Parkwood Master has really stood out and has been the best all around. Good people, good product and a pleasure to work with – Thank-you." – Darren Cikaluk
Here's another one:
"I had such a great experience dealing with Ron at Laurel show home. He is one of the professional and humble person I have ever met. He walks you through whole process and makes it easy for you to decide one of the biggest decisions in your life.
When Ron address you by saying "My friend" he treats you like one. Highly recommended." – Karan Sharma
5. Homes By Avi
Homes by Avi has been building award-winning homes for over 40 years; shaping over 140 communities and meeting the needs of over 12,000 happy homeowners.
Through their hard work and constant improvement, Homes by Avi provides an unprecedented home building experience for their customers. And with their free list program, Avi After Care, and Avi Definitions selection centre (where you can choose from thousands of interior selection), it's easy to see why they're one of Edmonton's top builders.
Highlights
Professional
Detail oriented
Stress free process
Customer Reviews
Here's a review from one of Homes by Avi's clients:
"Homes by Avi made buying our first home a stress free experience. Almost too easy! From Kellen and Charlotte, to Kelly who helped us with our selections. Everyone was friendly and quick to answer any questions. They always kept us updated and walked us through our home during the process. Not to mention the quality of the work put into the house and the finishing work. We couldn't be any happier with the whole process!" – Mariah Ross
Here's another one:
"Homes by Avi did an excellent job building my home in Orchards. The staff were professional , courteous and pay attention to details. Angela provided valuable inputs during interior design and selections and gave my home a modern , contemporary touch. Nancy made the sales process stress free and was awesome to work with. I highly recommend Avi homes."
6. Homes by Design Innovations Inc.
Design Innovations Inc. is a premier custom home design, and building company. Their long history of designing & building fine homes together creates a unique bond that makes the Design Innovations Inc. team strong and effective.
They are a a full-service interior design house that infuses its unique blend of energy and passion in residential and commercial design.
Unlike other companies, they can bring your imagination to life with their 3D rendering software. Not everyone can visualize plans in 3D, and now they can help you "take a walk" through your newly designed home.
Highlights
Conception to completion builder
Complete customization on your home
Highly detailed 3d design software
Exceptional quality
7.  Sterling Homes
Next in our list of the best home builders in Edmonton is Sterling Homes. They focus on traditional townhouses and duplexes, building with great workmanship and high-quality materials.
They provide a 10-year warranty to the construction and/or renovation done. With their clients needs, come good service, they make sure that the clients come first.
Highlights
10-year warranty
Specifications customised
Several accolades earned
Customer Reviews
Here's what customers are saying about Sterling Homes:
Sterling Homes has been amazing to buy from! From their sales staff all the way through to their warranty team, we have had excellent service. Our recent experience with Ben from Sterling was exceptional. He was not only efficient, knowledgeable, and skilled, but he also took the time to get to know our family and share relevant information about our community. I would highly recommend them not just nfor their wonderfully designed homes but for the customer service that goes with it!
-Anon, ThreeBestRated
TeamJZ – Jerry and Team are phenomenal and professional all round. They were friendly and ensured they understood our needs to make us fulfilled and satisfied. It was as if they were working just to get us our dream, not only of a home but of life in general. I have nothing less than the best commendation to this builder and team in Edmonton and Alberta. Posterity owes you the good of life.
-Anon, ThreeBestRated
8.  Anthony Developments
Anthony Developments is a small-scale developer that focuses on the design/build aspect of infill homes in mature neighbourhoods in and around the city of Edmonton.
Their passion to construct exceptionally well built homes is what sets them apart from the average home builder. Furthermore, they practice sustainable building and respect the characteristics of mature neighbourhoods in which they develop their client's homes.
Highlights
Quality workmanship
Only uses quality materials for each projects
Attentive to your needs and preferences
Customer Reviews
Here's what customers are saying about Anthony Developments:
"Once we made the decision to build a custom a home on our infill lot, we knew we wanted to find a builder who would truly understand our vision and be able to execute it with great attention to detail. From our first meeting with Adam at anthony developments, we felt heard and supported. He guided us through the process with clam and patience (despite our many questions and indecisive moments) Our experience was very positive and we are so happy with our new home." – -Bart Jarocki & Melaine St-Onge
9.  Riptyde
Established during the economic boom in the 2000's, Riptyde addressed the needs of an expanding community. They're dedicated to creating homes of premium quality, whether big or small.
They've created over 1,500 buildings and counting, delivering only the best in construction and renovation. With their quality of work & services, they're one of the best home builders in Edmonton.
Highlights
Offers commercial framing
Garage packages
10.  Gill Built Homes
Since the time of their conception, Gill Built Homes have delivered luxury homes at affordable price points to all of their clients. This makes them a great pick for the list of best home builders in Edmonton.
Every project by Gill Built Home is constructed with care, ensuring potential buyers satisfaction for years to come. They also offer quick possession homes which allow clients to see what exactly they are investing in.
Lastly, all of the properties that Gill Built Homes offer are highly customisable, resulting in clients getting the opportunity to live in their dream homes.
Highlights
Custom luxury homes

Quick possession homes available

Affordable properties
11.  Davery Homes of Distinction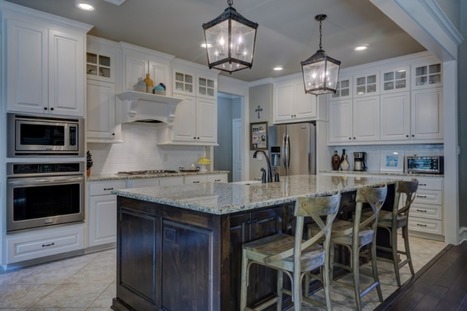 House value and quality are major factors to consider when buying or building a home. Luckily, Davery Homes of Distinction, with their 20 years of housing experience, offers the best quality homes at the best values. This makes them one of the best home builders in Edmonton.
Given this, choosing to work with Davery Homes of Distinction will earn you a property that's made with the finest craftsman. You can expect it to be aesthetically pleasing and, at the same time, affordable and long lasting.
Already have your dream home but want to make improvements? Davery Homes is your guy still, since they have expert builders and designers on-hand, all ready to provide you with the service that you need to better your current home. 
Highlights
Custom homes

Free estimate

Infill construction available
12.  Daytona Homes Edmonton
Daytona Homes Edmonton is known for many things. Most notably, the countless accolades they have earned throughout the years. Another is the decades of experience they have under their belt. Last is the competent team of builders and designers that they have on hand. Combining these three, you'll find that they have the best homes in the market, many of which are ready to be moved into.
So, if you're looking for an easy move in, then Daytona Homes is the best home builder in Edmonton for you. 
Highlights
Offers financial solutions

Large home inventory

Works with non-profits to build communities
13.  ArtHouse Residential
Houses are expensive and take a while to be built, so it's no wonder that you'll want one that not only suits your tastes and needs, but lasts for a long time as well. Enter: ArtHouse Residential, one of the best home builders in Edmonton that promises to create a home that matches the image that you have in mind.
Not only are their designs and layouts dynamic, they're also made with the finest, sustainable materials. When you work with ArtHouse Residential, you can guarantee quality not only in aesthetic but functionality, too. 
Highlights
Creates sustainable, purposeful homes

Certified by InFill Edmonton

Handles renovation projects
14.  Accent Infills
There are moments when bigger isn't always better. Case in point, skinny homes made by one of the best builders in Edmonton, Accent Infills.
Accent Infills expertly works with the narrowest of footprints and still delivers the best homes. This is thanks in part to their willingness to work closely with clients, taking into considerations their comfort, wants, and needs.
Highlights
Professional and accommodating team

Buys old homes

Handles renovation projects
15.  Hoxton Homes
With over 50 years of experience in construction and 40 years in residential building, Hoxton Homes is dedicated to collaborating with their clients to create designs that suit their lifestyle, all the while being sustainable.
Thanks to their highly skilled team's attention to detail, Hoxton Homes continue to create luxurious contemporary homes — all of which have earned them the title as one of the best home builders in Edmonton.
Highlights
Green building

Custom built homes

Expert builders and designers
16.  Mutti Homes
BEST FOR 
Custom Homes
PRODUCTS
WEBSITE
https://www.muttihomes.ca/
ADDRESS
10434 122 street Edmonton AB T5N 1M3
CONTACT DETAILS
+1 780-240-9018 | [email protected]
OPERATING HOURS

8:00-4:30 (Monday to Friday)

12:00-5:00 (Saturday to Sunday)
Houses take time and money to obtain, so it's best to work with one of the best builders in Edmonton if you want a custom house built. Introducing Mutti Homes! Since the first time they opened their doors to the public in 2007, the team has dedicated itself to producing the finest homes in Edmonton alongside delivering high standards of service to their clients.
When you work with Mutti Homes, you can expect professionalism and quality. They'll pay close attention to your needs and wants while constructing the home of your dreams.
Highlights
Quick possession homes available
Show homes for previews
17.  Kanvi Homes
Kanvi Homes is the perfect home builder for aspiring and current homeowners who long for production excellence and innovative architectural design. They stand out among the competition considering the great care they put into the location of their properties, quality of the materials that they use, and the craftsmanship that goes into building homes.
They have a large selection of houses to choose from, beginning with their design staples, to infill homes, to custom designs.
Highlights
360 degree visual tours
Quick possession homes
18.  Western Living Homes
Established in 1982, Western Living Homes has been servicing the greater Edmonton area for over 37 years.
They are a Holmes Approved Builder, an invite only program that highlights the best of Mike Holmes Building Standards, a program in both Canada and the United States. Western Living Homes was invited back in 2014.
Their years in the industry has led to them being experts in their craft, which in turn is extremely beneficial for all of their clients. Every home made by Western Living Homes is of the best quality and workmanship, considering the great care that their team puts into the details.
Choosing Western Living Homes can mean bringing your dream home into life. It can also mean having a hassle-free experience when it comes to shopping for a pre-existing home in the market.
Highlights
Mike Homes Approved, Holmes Approved Homes program
Quick possession homes
A proud member of the Alberta New Home Warranty Program since 1990
Has been part of the Canadian Home Builder Association since the 1990's
Customer Reviews
Here's a review from one of Western Living Homes's clients:
"I purchased a home from Western Living and am very impressed with the Team! Not only are the owners great and always available, but the Service Manager has stopped by to assist me and ensure I am happy on more than one occasion. Anything that I have asked for has been dealt with immediately and without any headaches! I would definitely recommend this company!!!!"
Here's another one:
"I just purchased with Western Living and I am very impressed. Beautiful quality homes at a fair price and they do not cheap out on the details. Very exquisite. I am a real estate agent and I see hundreds of homes a year and this is by far was my favourite builder which is why I purchased with them!"
19.  Ndura Developments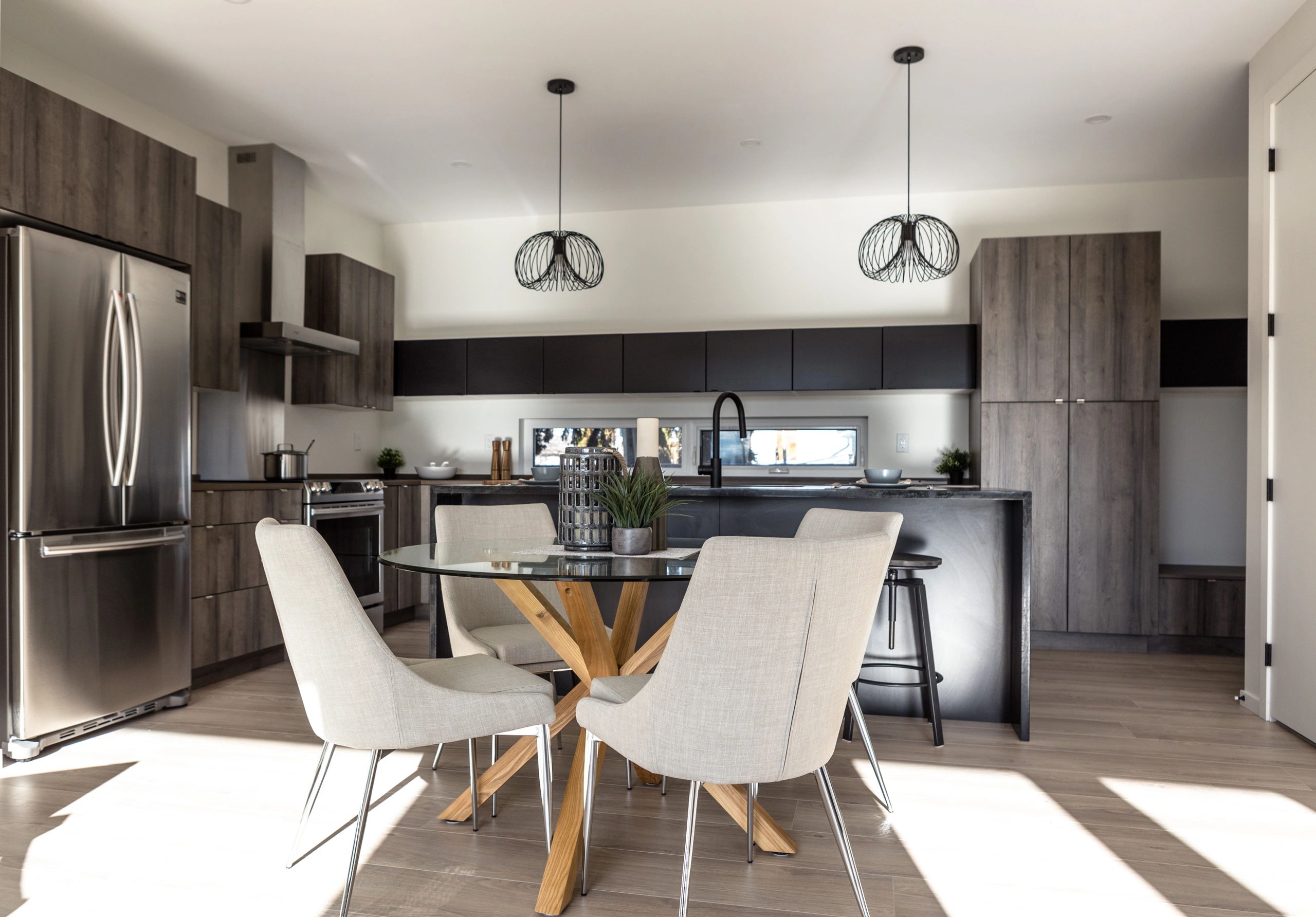 Ndura Developments is a home builder that seeks to breathe new life into already standing communities.
They do so by specialising in the construction of Infill homes. If you're interested in single-family or multifamily dwellings that come in trendy and contemporary styles, then this home builder is definitely the choice for you.
Highlights
Member of Canadian Home Builders Association Edmonton
Offers insured new homes
20. Lincolnberg Master Builder
Lincolnberg Master Builder is a successful home building company that has been serving clients in the Edmonton area for more than 42 years. They recognize that the key contributors to their success is their people, which are the lifeline of their organization.
Putting customers at the heart of their organization is a philosophy that continues until today. They treat their customers with the respect they deserve, and if you are looking at buying a new home, then you have absolutely come to the right place.
Highlights
5-Time Winner of the prestigious Customer Insight Builder of Choice Award (2016-2020)
5-Time Winner of the Customer Insight Best Customer Experience Award (2016-2020)
21. Vicky's Homes
Vicky's Homes won the 2019 Builder of the Year award for their innovative and functional approaches to designing homes. They are also national award winning renovators too.
With their in-house design team, they specialize in one of a kind homes, with great attention to detail, superb functionality with WOW factor ! This Mike Holmes approved builder is sure to impress, there's no better option than Vicky's.
Highlights
Local, Provincial and National Award Winning Custom Builder
Mike Holmes Approved
Turn-Key Builder, Does Landscaping, Furnishing and Decorating too
22. Launch Homes Inc
BEST FOR 

Hands-on building

PRODUCTS
https://launchhomes.ca/the-details
WEBSITE
http://www.launchhomes.ca/
ADDRESS

138 Ambleside Way, Sherwood Park, Alberta T8H 2G4, Canada

CONTACT DETAILS
780-9999-695|

[email protected]

OPERATING HOURS

Mon. By Appointment

Tue. 04:00 p.m. – 08:00 p.m.

Wed. 04:00 p.m. – 08:00 p.m.

Thu. 04:00 p.m. – 08:00 p.m.

Fri. By Appointment

Sat. 11:00 a.m. – 05:00 p.m.

Sun. 11:00 a.m. – 05:00 p.m.
Launch Home Inc is a family-owned business that has over 60 years of experience in the residential construction industry. What makes Launch Home stand out is that they treat every house they make as their own.
They will personally walk you through the entire building process to ensure that your vision is created without a hitch. They're the best option if you're looking for a hands-on house builder!
Highlights
Step by step walkthrough of build process

60 years of experience

Smart home
23. Langier Developments
Langier Developments is a full service real estate development company that focuses on building quality residential projects with a modern twist. 
Their area of expertise is building homes in established neighborhoods and with their full service offering, they can perform all aspects in building your dream house such as land selection, interior designing, and even landscaping.
Highlights
All-in-one house building service

Modern design
24. SWISH Developments Inc.
SWISH Developments Inc. has a great reputation in the home-building industry as they have committed to make "Pinterest-worthy" homes for every client they take on. 
They offer a one-on-one experience with their in-house interior designer to make sure the vision you have for your home is fulfilled. Aside from that, they're known to break the rules in trying out innovative designs so your future home will surely stand out from the rest of the neighborhood.
Highlights
Collaborates with award-winning architectural firm

Innovative designing

High quality materials
25. Ashton Custom Homes
Ashton Homes specializes in the planning and building of custom homes and luxury adult bungalows in Edmonton and area. With a hands on approach, each and every home Ashton builds is to the highest standard of quality and craftsmanship, as if they were building it for themselves.
They have custom built many dreams and homes. Each project has been carefully managed under the highest standards. They are also currently developing a variety of lots in several communities.
Highlights
They follow a process that ensures they perform at their best, every time to deliver your dream home
Only uses quality materials for every build
Customer Reviews
Here's a review from one of Ashton Custom Homes' clients:
"Best yet. Have gone through many renovations. This was worry free. Owners of the company completely engaged throughout the process. Excellent design capabilities and decorating skills. Their subcontractors were well established, top quality and wanted to work for Ashton. Would absolutely recommend for large new builds or any renovation."

Here is another one:
"Best home builder in town!"
26. UrbanAge Homes
Urban Age Homes stands by the motto that everything extraordinary, nothing ordinary. For them, building is a passion and not a widget.
Their designs are inspired by modern minimalism that allows you to have a refreshing home.
Highlights
Numerous awards from CHBA Edmonton Awards of Excellence
Professional
Highly resourceful
Customer Reviews
Here's a review from one of UrbanAge Homes' clients:
"Moved to our brand new house in January 2020 and the quality is just amazing. We love it!!! From day one we fell in love with the design as Urban Age has some amazing unique designs. My personal opinion if anyone is looking to build a brand new home they should pick this guys. Quality 10+ I wish I could put in words the super incredible amazing work they do but it's hard, you must buy a home from them to see what I am talking about. Thank you UrbanAge Homes for being so awesome at everything that you guys do!" – Ana Aitken
Here's another one:
"Location, Location, Location. Besides having some of the best infill locations in the City, their exterior materials choices and designs are refreshing. Anyone who doesn't like their homes lives in a bubble. Or they are just f'n old." – Scott Rudman
27. San Rufo Homes
San Rufo Homes has over 40 years experience in the house-building industry and prides itself in creating a home that's perfect for your needs.
With their detail-oriented approach, they value both function and 'beauty' in their custom home designs. You can check out their website to experience their virtual tours or schedule a viewing appointment.
Highlights
40 years experience
Virtual Online Tours
Customer Reviews
Here's a review from one of San Rufo Homes' clients:
"We built with San Rufo and we have been living in our home for about a year. The house was custom designed and we met with the entire crew from the owner to the contractors. We had a few hiccups but they were always available to fix it and we completely engaged. The owner definitely cares about customer satisfaction. If you have any questions or want details about the process please contact me."
Here's another one:
"We are building with San sufo in Riverside in St Albert. Fantastic experience so far. Our sales rep Mandie is wonderful. She is Kind, thorough, and friendly.They take as much time as we need to make sure we are going to be 100% happy with the final product. They have made this an absolutely pleasant experience for us. We cannot say enough good things about San rufo. We tell everyone we know about or wonderful experience."
28. Art Homes
Art Homes treats their clients like their only client and builds like it is their only build. Since 2006, they have been meticulously building homes and paying attention to every detail.
They understand that every detail, big or small, plays a huge role. This is the reason their clients are happy and satisfied with their works.
Highlights
Detail-oriented
Members of the Canadian Home Builders' Association,
Amazing reception
Customer Reviews
Here's a review from one of Art Homes' clients:
"Stumbled on one of the nicest show homes I've ever seen and months later now live in a model just like it! It was my first time building a home and I felt taken care of the whole way through. Amazing reception, it was truly a great positive environment to be in while building a home. Would recommend to anyone wanting to build a home or just move into a really beautiful space!" – Nigisti Atsbiha
Here's another one:
"Dealing with Art Homes was a pleasure. Throughout the whole buying process they were easy to contact with all questions and they were always able to solve any issues. They built beautiful homes for reasonable prices. I strongly recommend them to all of my customers." – Casey Bonnett
29. Homexx Homes
Homexx Homes is known for its "Homes of Excellence." Their company's goal is to provide and build quality and affordable custom homes.
They are locally owned and operated. For over 33 years, they have been constructing homes with quality craftmanship!
Highlights
Winner of numerous SAM Awards and Service Awards
A member of the Canadian Home Builders Association – Edmonton region,
30+ year member of the Alberta New Home Warranty Program and the Better Business Bureau
Customer Reviews
Here's a review from one of Homexx Homes' clients:
"This is not a sales pitch, or us simply writing kind words in the form of a referral. This is me and my wife simply telling a story of how we purchased our home and why. We were expecting our first child, living in a basement with two big dogs and on the hunt for a home for our growing family. We had just made a verbal agreement with a salesman from another company for a lot in a different development, that salesman went on vacation and our lot was sold to someone else. This made us decide to buy a previously owned home instead of having one built; we simply went into the Homexx show home to get interior design ideas. Immediately we noticed the difference in Danny's approach, he simply introduced himself let us walk around and come ask him questions when we were done. The house was not what we initially liked, the lots were not what we were looking for, and so our initial interest was very low. Danny sat with us and it never felt like he was selling us, he simply explained how we could work together and customize our home to fit our description of "a perfect home". Not only is Danny extremely knowledgeable and helpful, he goes above and beyond any imaginable expectation one could have. He put up with tears, our stress, our worries (like I said a very stressful time to be building a home), and he really guided us from the moment we stepped foot into the show home until the moment we received the key and continues to the day to assist us.

I never thought I could form a bond with a stranger the way I have with Danny, he has mastered not just the salesman aspect of his job, but the overall being a great person aspect that not many people have. We were so fortunate to have had Danny guide us in the right direction, his work ethic reflects who he is, and his dedication and commitment is something that will never be forgotten. He met us when my wife was pregnant and has watched our daughter grow and learn to walk in his show home!
We were probably the most annoying clients, Danny showed up on my phone bill as one of my most contacted people… above my wife! But he always made us feel welcome to drop by, or call, or email.
Regardless how many clients he had, or if he had prior commitments he always made us feel like we were a priority. Like I said this is not a sales pitch, if you are fortunate enough to choose Danny Perreault you will not regret it, and he will raise the standards for service in your life I guarantee that! Would we buy from Homexx again in the future? With out hesitation!
Sincerely,
Ramon & Angela"
Here is another one:
"We are pleased to have purchased our first home through Homexx. From the time we walked into the show home to the time we received our keys. The team's attention to customer service is what impressed us. They were very helpful in answering our questions and kept us informed through-out each step of the home building process. Homexx has made our whole first time home buying experience less stressful. We will highly recommend to build a home with Homexx."
30. Five Star Homes
As a reflection of you and your family, Five Star Homes's custom homes are designed for your life.
Now building in South Edmonton's most popular communities such as Lake Summerside and Chappelle Gardens, you'll find the Five Star experience with them. As a custom builder, they offer a number of options that other builders may not.
Highlights
Understands the importance of access to schools, services, groceries, recreation, entertainment and major roads
Has plenty to offer with quick possession homes in their two communities in South Edmonton
Every Five Star Home is built to look better and stand the test of time
Customer Reviews
Here's a review from one of Five Star Homes' clients:
"We were looking to build our dream home in South Edmonton. We did our due diligence by walking through various show homes with multiple custom builders, but one builder stood out the most, Five Star Homes. Their customer service was exceptional and so were their homes. From cradle-to-grave, Five Star Homes were really helpful and provided insightful recommendations on delivering our dream home. I could not believe how quickly and efficiently our home was built, without compromising the quality. Their product is outstanding and truly brings beauty in my neighbourhood. I recommend Five Star Homes to anyone who is looking to build their dream home!"

Here is another one:
"Our family was looking to move into an estate home and fell in love with Lake Summerside. We went through the review process with multiple builders before deciding to go with Five Star Homes. This turned out to be a great decision. Five Star offered a wide selection of floor plans to start planning with. They walked us through building a custom plan that worked for our family's needs. They helped us visualize what the final product would look like by showing us similar details in the showhome, current builds or had a resource of photos and videos from completed projects. Once into construction, Bhanu was our project manager and did a super job of keeping our family aware of timelines and keeping us involved in what was happening at the house and which steps were next. Our expectations were exceeded through the whole process including design, construction, possession and even after moving in. Overall the decision to purchase from Five Star has been an excellent experience! We love the fact that we can discuss some of the cool features that we worked through during the planning process with guests that visit our house. We always get great compliments from visitors to our house and even have had a coworker so impressed that they also purchased from Five Star!"
31. Homes by Metro Ltd
Homes by Metro Ltd is focused on building custom and spec homes of the highest quality.
Each home is individually designed and carefully executed. Their process is collaborative, and their relationships transparent and sincere.
Each one of their infill projects receives the undivided personal attention of Homes by Metro's owners, Andrew and Ewa Harbinson. Furthermore, they work alongside customers throughout the entire home building process and make themselves available to answer questions, return calls, or tour clients through their new home.
They treat their clients' time and budget with respect and bring together design, quality and comfort in every new home they construct.
Highlights
Offers reliable design advice for the interior and exterior of your new home
Has built respectful relationships with their team of high-quality tradespeople whom they use for each job
Their sites are clean, organized, and safe
Customer Reviews
Here's a review from one of Homes by Metro Ltd' clients:
"We've been in our new home for 1.5 years now and we often comment on how perfectly the house meets our needs and has exceeded our expectations. The quality of construction and finishing is superb; it doesn't get any better. Building a new home has its ups and downs but we appreciate it's a process and the result speaks for itself: exceptional workmanship evident in both the exterior and interior of our home. Ewa was instrumental in designing and choosing the exterior finishes. She spent a lot of time creating 3D drawings to help us visualize choices for the exterior. There were so many decisions to make, big and small: windows, baseboard, doors, etc., and Ewa and Andrew always took the time to make suggestions to ensure the best outcome would be achieved. We were also impressed by Metro's responsiveness to warranty issues. When we first moved into the house, there were, of course, some small issues … very normal with a new home … but all were resolved in a professional, expeditious manner. We highly recommend Metro Enterprises because of the unparalleled quality home they built for us. Thank you Ewa and Andrew."
Here is another one:
"A kitchen I worked on for Metro "changed my view on kitchen design. I was working for a different company basically pushing paper and trying to make the cheapest spaces possible (production builders all the way), when Metro Enterprises showed up and challenged my mind in every way possible. As a small custom builder with European inspiration, back in the day it wasn't something I understood, but it really made me excited….I knew I couldn't go back – I need to work somewhere that inspired me. Kitchens don't need to be cookie cutter and everyone deserves more than one drawer. For real!""

32. Pacesetter Homes
Pacesetter Homes is a home and community builder that is based in the Edmonton area. They have constructed around 50 communities in the area and accommodates a wide array of building structures such as townhomes, duplexes and laned homes among others.
They are composed of a team of highly qualified professionals in the field such as sales representatives, drafters, and designers among others in order to accommodate and cater to every client's ideal home needs. Clients may visit their show homes in over 32 communities in the Greater Edmonton area to have an idea of what they offer.
The company also recognizes its responsibility with the community as they always try to include them when developing communities by partnering with local organizations in the area. Furthermore, they take careful attention assessing the needs of the community in order to properly give back to the community effectively and make a positive difference.
We recommend this company for clients looking for their ideal home in the Edmonton area that is accompanied by a highly professional team that can offer valuable suggestions and services.
Highlights
Multi-disciplinary team
Wide range of home options
Has over 32 communities
And that's it for our list of the best home builders in Edmonton that will give you a well-constructed, yet elegantly designed home.
After renovating your home, try fixing your garden and front lawn next for the full package! Here's a list of the best landscaping in Edmonton to help you with designing your garden.