By Noah Murray
Deciding to invest in your health? Your first step is getting back on track with fitness, and it's better to get one of the best personal trainers in Edmonton if you're serious about getting fit.
We've looked around for those fitness-focused personal trainers, and we also got some recommendations from fitness enthusiasts and those who frequent local gyms.
The trainers we've found will help you lose weight and improve your muscle tone, so if you're ready to improve your health, try giving their companies, gyms, or sports centers a call!
1.  In Home Trainer
In Home Trainer offers at-home services for those who have no time to go to the gym, or prefer to do workouts at the comforts of their home. Established in 1999 by personal trainer Mike Tangreda, IHT has brought great results to several clients when it comes to a more active lifestyle.
Their goal is to empower clients to remain motivated and have the knowledge to achieve great health right at their fingertips. Their efficient methods and varied options in picking personal trainers makes them one of the services with the best personal trainers in Edmonton.
Highlights
Efficient way to work out
For people with busy scheds
Multiple options for fitness choices
2.  Travis Wade Fitness
First on our list of the best personal trainers in Edmonton is Travis Wade Fitness. Travis is also a holistic personal trainer in Edmonton.
His services are affordable for those looking for a good fitness program and personal trainer. Furthermore, he provides concentrated attention for all his clients when working one-on-one.
He is not just an expert in diet and exercise either. He also deals with nutrient deficiencies and the effects life's stresses can have on the body.
One of his missions for his clients is to lead you to a more wholesome lifestyle and abandoning bad habits. He seems to be effective at it too!
Highlights
Affordable services
At home workout available
Weight loss specialist
3. SVPT Fitness & Athletics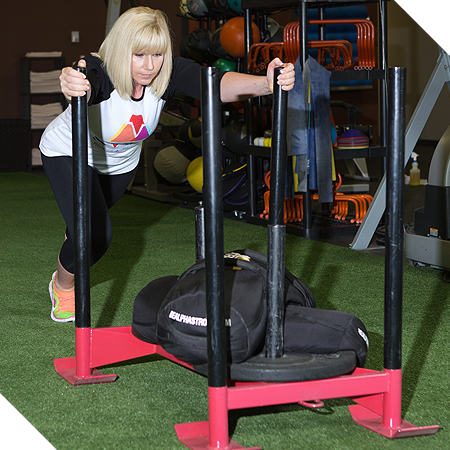 (Source: SVPT Fitness & Athletics)
As one of the top private gyms in Edmonton, SVPT Fitness & Athletics haS plenty of personal trainers who can help with your fitness plans. With individual attention and personalized fitness programs, you'll have more time and talent focused on your training.
They care about their members' comfort, so the gym is well-equipped and facility amenities exist to assist your personal training. They have plenty of options to broaden your plans and help you achieve your fitness goals, all while maintaining flexibility.
With the many great options for both trainers and training programs here, this is one of the places with the best personal trainers in Edmonton.
Highlights
Varied amenities
Top private gym
4.  Fit N Well
Since 1998, Fit N Well has been providing fitness training in homes, condos, businesses and select gyms in Edmonton and surrounding areas. With certified personal trainers who are experts in different types of fitness plans, especially with weight loss, they'll help clients achieve the peak of health.
Their programs are effective and efficient, as well as accessible. Their stellar service makes them one of the places with the best personal trainers in Edmonton.
Highlights
Provides fitness anywhere
Effective weight loss programs
Sports available
5.  Breathe Fitness
Last on our list of the best personal trainers in Edmonton is Breathe Fitness. They'll provide every client with a specifically planned workout program customized to meet the client's fitness goals.
Personal trainers at Breathe Fitness have the common mission of helping others achieve their health and performance goals. Recently, they've moved their services online, so they're inviting clients to sign up for their 12-week online subscription so they can do workouts within the confines of their home.
Highlights
12-week online subscription
Personalized plans
6.  Micaela Fitness
Whether you want to tone-up or need help in making a complete lifestyle change, Micaela Fitness is dedicated to guiding you every step of the way. Rest easy knowing that Micaela only has your best interests in mind during each session you have with her.
As a certified master trainer and nutritionist with more than 16 years of experience, Micaela is qualified to ensure that you meet and exceed your goal in a healthy way.
Highlights
Gym training
In-home personal training
Online training
7. F.R.E.E. Fitness
People always say how badly they want to get into shape, but often do not have the guidance, knowledge, and finances to make it happen. If you're one of these people, turn to F.R.E.E. Fitness today.
With their team of personal fitness trainers, they strive to help as many people as possible by providing a "pay how you feel" per training session model. This is because they care about your health and prioritize your well-being over putting a price on their services.
Highlights
Helps you increase lean muscle
Improves body composition
Takes a holistic approach to improve self-confidence
8. Livit247
Get Fit Eat Cupcakes! Heather Layton is a certified personal trainer and a certified life coach. She helps people who feel like they just can't seem to stick to any fitness or nutrition plan get confident, consistent and motivated to lose weight and get fit!  Highlights
Online program that helps:

Curb stress and boredom eating
Boost motivation
Choose the right fitness routine
Non-restrictive nutrition
One to one coaching and personal training
Self paced learning
9. Body Architects
At Body Architects, they design and execute programs and strategies specific to your needs and goals. They aim to optimize your performance and ultimately your life experience.
Their team is dedicated to helping you love yourself more and become comfortable in your own skin. And they achieve this, all while ensuring that you are doing so in a healthy way
Highlights
Free consultation and online trial
Friendly trainers
Welcoming environment
10. Training With Floriane
Floriane is a local Holistic Wellness Coach. Having lost over 65lbs on her own weight loss journey, she knows first hand how tough it can be to reach your fitness goals! She ensures that you have properly periodized phases to match your body type, to help you transform your body inside and out. All her programs are customized and tailored to you personally, maximizing your results.
Floriane understands just how difficult it is to lose weight and turn over a new leaf. This is why she connects with her clients on a deep level and shows them continuous support as they go on their journey to success.
Highlights
Custom training plans and online coaching
In-person training
Has her own line of gym products and apparel to compliment your workout plan
11. SoulSpark Fitness
A soul spark is the feeling of possibility and excitement deep within you. These ignitions of inspiration can incite big changes, new direction, and a better future.
At SoulSpark Fitness, they empower individuals struggling to find time for themselves and their health through defined, personalized workouts, nutrition, meals plans, and scheduling.  Let them help you find the light.
Highlights
Offers a downloadable stress guide
Tangible results
12. Marcellus Fitness & Performance
Kieryn Marcellus is a personal trainer in Edmonton, Alberta. He caters to clients who are looking to lose weight, build muscle, improve their performance or overcome an injury.
He offers free assessments and a 3 session trial that gives you access to all Evolve Strength locations in Edmonton.
Highlights
Free Assessments
Multidimensional approach to your goals
Partnerships with Integral Physiotherapy & Sports Clinic and Pursuit of Motion Physiotherapy
13. Copeman Healthcare
Copeman Healthcare strives to help people achieve a greater quality of life through physical and psychological wellness. The kinesiology staff are pleased to provide training services at any level, from those newly committed to exercise as part of a healthy lifestyle, through to advanced strength and conditioning for experienced amateur and professional athletes.
They employ kinesiologists with advanced training and certification in personal training who design programs under the supervision of family doctors and sports medicine specialists. Doctors are always available within the facility and all staff are trained in advanced cardiac life support.
Highlights
Prevention-focused primary healthcare programs
Comprehensive health assessments
Provides ongoing care programs and a wide selection of supporting healthcare services
14. Frederick Fitness
At Frederick Fitness, their team proudly operates a personal training studio that helps people gain strength, move better, and look the way they want to.
Whether you are interested in stepping up your sports performance or simply want to move and feel better, Frederick Fitness can help you be the person you've always wanted to be.
Highlights
Private Studio for Personal Training
90-Day Remote Coaching Transformation Program
Dry Land Sports Team Training
15. OverHaul Fitness
BEST FOR

People looking to lose weight and be educated on how to keep it off long term

SERVICES

Online Personal Training

WEBSITE

http://www.overhaulfitness.ca/

ADDRESS

Based out of Edmonton, AB, Canada

CONTACT DETAILS
780-340-4300 |

[email protected]

OPERATING HOURS

N/A
OverHaul Fitness is a Mobile & Online Personal Training Company based out of Edmonton. With Online Personal Training they coach you through your workout and/or nutrition program remotely, giving you all the resources you need while you're in the comforts of your own home.
For those local to Edmonton, Mobile Training means a professional trainer comes to you. They train you at one of the many facilities located around Edmonton, your house or condo/apartment gym, or outside when the weather cooperates.
Highlights
Accessible
Professional trainers to train you at home
Private and customized training
16. Liberating Fitness Wellness and Nutrition Inc.
BEST FOR

People who want to be healthier

SERVICES

Fitness and Lifestyle Coaching

WEBSITE

https://liberatingyeg.ca/

ADDRESS

10620 116 St NW, Edmonton, AB T5H 0P3

CONTACT DETAILS
416-319-6341 |

[email protected]

OPERATING HOURS

Mon – Fri 6:00 am – 7:00 pm | Sat 8:00 am – 6:00 pm
Liberating Fitness Wellness and Nutrition Inc. believes that no matter where you are in your health and fitness journey, you can conquer anything that you put your mind to. They also believe that as you start to achieve your own health and fitness goals, it will start to positively impact other areas of your life, leaving you feeling liberated to go after any additional goals that you set out for yourself.
At Liberating Fitness and Wellness Nutrition Inc., their mission is to give you the knowledge, the support, and the tools to help you to get from where you are today to where you want to be tomorrow.
Highlights
Personal Training
Nutrition Coaching
Online Coaching
17. Back on Track Specialized Fitness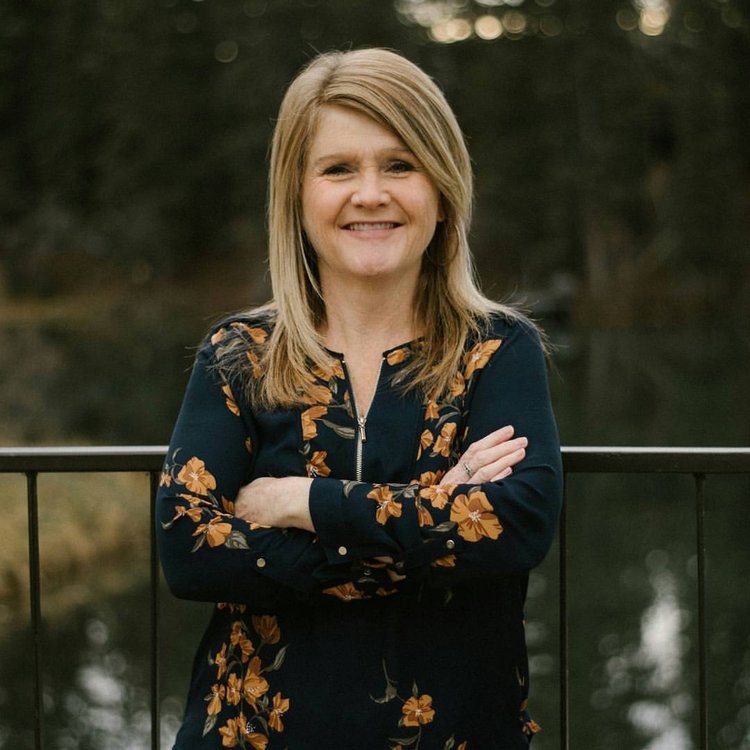 | | |
| --- | --- |
| BEST FOR | People who want to be healthier  |
| SERVICES | Personal Fitness and Wellness Services |
| WEBSITE | https://www.back-on-track.ca/ |
| ADDRESS | N/A |
| CONTACT DETAILS | 587-988-8075  |
| OPERATING HOURS | Mon – Fri 8:00 am – 8:00 pm | Sat – Sun 9:00 am – 5:00 pm |
Back on Track Specialized Fitness believes that the journey to health and fitness starts with you. Although maintaining or regaining your strength, fitness, or overall health is not an easy task, Back on Track will help you every step of the way.
Adapting and finding the right solutions to the challenges and changes you are faced with is the key to finding the balance and achieving optimal health. During your sessions, you will get Back On Track in every way possible so you can feel your best and find a health and fitness program that works for you.
Highlights
A specialized program designed to help individuals with back issues
Performance and healthy aging
Weight loss and nutrition solutions
18. Cameron Lee Fitness
Cameron Lee is a certified ACE fitness trainer helping you to move, look, and feel better with pain-free movements before progressing to loaded exercises. He trains people of all ages and certain conditions like hypertension and multiple sclerosis.
He offers mobile training where he will personally come to your home or office to deliver fitness programs intended for you. He also made agreements with the Westmount Fitness Club to use their facilities for his clients.
Highlights
Westmount Fitness Club has various types of equipment you could use to maximize your fitness journey
Membership with Westmount Fitness Club does not cost much anymore when training with him
Has more than 15 years of athletic experience in track and field, football, and martial arts
19. MSP Fitness and Nutrition
BEST FOR

Weekly Sessions

SERVICES

1 on 1 Personal Training (my apartment) with new equipment or online starting $55.00/per session

4/per month (once a week) $160.00CAD

8/per month (two per week) $300.00CAD

12/per month (three per week) $400.00CAD

Unlimited sessions (4 or 5) $600.00CAD

Partner Training $60.00

Group Training $60.00

Weekly Nutrition Coaching

Weekly Macro Coaching

Weekly Fitness Coaching

All coaching $150.00 per month

Complete Fitness and Nutrition Programming.

Life Coaching $40.00 a session 

WEBSITE

https://mspfitnandnut.ca/

ADDRESS

Edmonton, AB

CONTACT DETAILS

[email protected]

 

780 932 7850

OPERATING HOURS

Contact for details
The personal trainer behind MSP Fitness and Nutrition is Michelle, who happens to be a healthy eating and life coach as well. In 2012 she got her Canfitpro Personal Trainer certificate, she received her healthy eating certificate in 2017, and just in 2021, she was able to complete her life coach certificate.
In comparison to other trainers, she completed multiple courses that include TRX, standard first aid, core conditioning, Zumba, balletone, and bare above pilates. Aside from this, she also offers her apartment for her one-on-one sessions to those who do not have any equipment at home.
Instead of getting her only as your personal trainer, we believe it will be ebst for you if you also make her your nutrition coach as exercising needs a balance with the proper intake of food.
Fortunately, her rates are available on her website, however, for her operating hours, it would be better if you contact her first and inquire about their schedule.
Highlights
Offers other services aside from personal trainer

Online and In-person services
20. Zone 105
BEST FOR

Private Personal Training

SERVICES
Individual Personal Training
Small Group Personal Training
Hockey Specific Training
Sport Specific Training
WEBSITE
https://zone105.ca/
ADDRESS

Suite 101-10554-110 Street Edmonton, Alberta T5H3C5

CONTACT DETAILS
780-655-5347 |

[email protected]

OPERATING HOURS

Contact for information
At Zone 105, you will be able to achieve your healthiest body ever. Since they primarily focus on the client's needs, they will help you set realistic goals and guide you to make them possible.
With their trainers, your mindset in exercising will change.
They will support you in every training and if they notice that what you are doing or your posture is incorrect, they will let you know and teach you how to do it properly.
What's great about them is that they can cater to all ages. One of their clients mentioned how their 70-year-old, yes you read that right, mother loved their session and will definitely come back again.
Now if you want to work out with your friends, no problem since their small group personal training is for 2 to 3 members. You will be able to hold each other accountable and have a good laugh while saving a few bucks.
Highlights
Free parking

Numerous studio amenities (towel service, toiletries, hair dryer, hair straightener, wifi filtered water, showers, and bathrooms)

4 personal trainers
20. Forward Motion Strength and Conditioning
BEST FOR

Developing Movement Proficiency through Personal Training

SERVICES
Private Personal Training
Partner Personal Training
Semi-Private Personal Training
Programming
Sport Performance Assessment
Breathwork (Coming Soon)
WEBSITE
https://forwardmotionsc.com/
ADDRESS
2778 Collins Cres SW, Edmonton, AB T6W 4G8, Canada
CONTACT DETAILS
(780) 753-1091 |

[email protected]

OPERATING HOURS
Monday to Thursday: 6:00 AM – 8:00 PM
Friday: 6:00 AM – 3:00 PM
Saturday: 6:00 AM – 12:00 PM
It is important that we invest in our health, and if you are planning to get serious about fitness, then Forward Motion Strength and Conditioning is your next best choice to provide you with the services you need around Edmonton. 
Michelle Atkins, a Certified Strength and Conditioning Specialist by the National Strength and Conditioning Association (NSCA), and a Certified Personal Trainer by the Canadian Society for Exercise Physiology (CSEP), has over a decade's worth of experience in teaching movement proficiency to increase performance, develop strength and mobility, and decrease chronic pain.
With her experiences and continued education, Michelle has a keen eye to prepare a science-based approach to develop your very own exercise program to maximize your gains. 
Not sure if Michelle is the right trainer? Do not worry, as Michelle's clientele is vast, coming from your regular person to Olympic athletes; she can help you develop your program, which is deeply rooted in science and research!
It would have been better if her business hours were consistent throughout the week, but this was compensated by Michelle's free PT assessment in person. 
Overall, if you're looking for a fitness trainer that has the credentials to serve a vast array of clients, Forward Motion SC is your next best choice to start a healthier and more active  life!
Highlights
Over a decade's worth of experience

Has credentials and education to provide related services

Specializes a wide array of people to work with
These best personal trainers in Edmonton can help with setting up fitness plans to lead you to a more active lifestyle. That's going to improve your overall health and change your life for the better.
Are there any other great services that we missed, though? Send us a message and we'll update the article promptly.
And if you need a small massage after an intense workout, here's the list of the best massages in Edmonton for relaxing your sore muscles!