By Emma Fraser
Being accused of a criminal act is a grave issue that needs a delicate approach. Fortunately, calling up one of the best criminal defense lawyers in Edmonton can help you with charges pressed against you.
These trained defense attorneys can help you get out of trouble, or possibly shorten your sentence if a situation ever goes south.
We've raked different law firms and searched for the best criminal defense lawyers in Edmonton. They're experts at law, and will help with several pressing legal concerns.
Without further ado, here are the picks that will help you out:
1. Law Advice Now
(Source: Law Advice Now)
Law Advice Now is a directory of the best lawyers in the country. You can thus expect to find lawyers here who are knowledgeable when it comes to personal injury law in Edmonton.
Law Advice Now treats your safety and welfare with utmost concern. That's why every search for lawyers who handle sensitive cases gets treated with importance on our platform.
It's also why they've gone to the trouble of helping you find the lawyers who can offer the best personal injury advice in the country. They also list them, so that they ready for you to inspect and contact.
Get matched up to 5 lawyers by filling out only one form! How great is that? Now, you won't have to go through the trouble of sending tons of messages to various service providers.
Highlights 
Reliable legal experts
Provides you with a wide array of lawyers
2. Chadi & Co.
(Source: Chadi & Co.)
The expert criminal defence Lawyers at Chadi & Co., have decades of experience in representing individuals accused of Criminal Code and Drug Offences. They have successfully defended against virtually every prosecutable offence in The Criminal Code of Canada and The Controlled Drugs and Substances Act.
They have also done so at every level of court in the Province of Alberta, including The Provincial Court of Alberta, The Court of Queen's Bench and the Court of Appeal. Trust their team to provide representation at every stage of the criminal process: advice upon arrest, bail hearing, detention reviews pre-trial applications, criminal trial and appeals.
Highlights 
Have won not-guilty verdicts across the county
Have obtained bail for clients facing the most serious and sensational allegations possible in extremely high profile cases
No up-front fees – they get paid when you get paid
Customer Reviews
Here's what customers are saying about his services:
I have the pleasure of working with Miya Cunningham. During a very stressful and hectic time in my life she made the extra stress of court and tickets go away in a flash. She took care of everything for me from start to finish. Miya updated me along the way, walked me through each process and handled it with ease. She might be tiny, but she is feisty! She is someone you want on your side supporting and fighting for you! In the future I would only work with Miya Cunningham, and would recommend her from now on!
Here's another one:
When I was injured in a motor vehicle accident back in 2013 I came to Chadi & Company with my case, Ben Wiebe took on my case right away and was always on top of his end of it. He was always straight forward and clear on what was happening with my case and what my responsibilities were as a client of his, I never felt mislead and he was always happy to answer my questions and when the time came to settle with the insurance company he did and excellent job of securing the best settlement pertaining to my circumstances. I left 100% satisfied and will be returning if I need a lawyer again.
Thanks guys, I was a privilege working with you.
3. Kent Teskey
First in our list of the best criminal defense lawyers in Edmonton is Kent Teskey. He's had experience in dealing with litigated cases at all levels of court.
Kent Teskey exclusively works with criminal law, and will help you throughout the process. He also provides a flat rate to his clients as opposed to hourly legal fees.
Highlights 
Flat rate available
President of the Law Society of Alberta
Member of the Board of Directors of the Schizophrenia Society of Alberta
Customer Reviews
Here's what customers are saying about his services:
We would highly recommend the legal services provided by Kent Teskey. Kent provided us with efficient and knowledgeable legal services and made himself available as needed. Kent remained very professional and guided us in a way that met our needs while still ensuring we were informed about the required decisions. Again we would highly recommend the legal services of Kent Teskey.
— Anon, Threebestrated
Mr. Teskey was straight forward with me from the beginning and did not sugar coat anything. He helped walked me through the process of what was going to happen and was always available to answer any questions that I had. I highly recommend using this firm. All their staff are friendly and have never made me feel ashamed of walking in the door. Thank you for your help!
— Anon, Threebestrated
4.  Bottos Law Group
Bottos Law Group practices around places like Edmonton Sherwood Park, St. Albert, Fort Saskatchewan, Leduc, Camrose & Wetaskiwin. They've been involved in several high-profile cases, so they're no stranger to DUIs, murder or homicide charges, white-collar crimes and many more.
Straightforward and thorough, they're committed to the defence of individuals accused of serious criminal and regulatory charges. Their skills have made them some of the best criminal defense lawyers in Edmonton.
Highlights 
Free consultation
Has been involved in high-profile cases
Customer Reviews
Check out the reviews about them!
I hired Ashley Antonio to represent my case and I couldn't have been more pleased with her excellent work. Ashley is a very friendly person who kept me fully up to date on what was happening with my case, she walked me through it every step of the way while answering all the questions I had (even on the weekend). Ashley showed genuine care for my case as if she was representing her own family. Do not underestimate her because of her student at law staus, I would have gladly paid double for the work and the results she produced. 11/10 would recommend! Thanks again Ashley!!!
— Anon, Threebestrated 
I had the pleasure in a difficult situation to meet a great lawyer, Ashley Antonio. She is not only professional, but she is also personable. She was able to answer any of my questions and that helped me understand the process. I highly recommend Ashley and Bottos Law Group.
— Anon, Threebestrated
5.  Bob H. Aloneissi
Bob H. Aloneissi gives legal services throughout Alberta, British Columbia, Saskatchewan and Canada's North. He represents individuals who are charged with criminal offences, as well as provides after-hour legal advice through the phone.
As one of the best criminal defense lawyers in Edmonton, he's taken cases in virtually every jurisdiction in Alberta. As most clients are referrals from other lawyers or satisfied previous clients, you can see the quality of his work.
Highlights
After hours legal advice
Free consultations
Customer Reviews 
Here's what customers are saying about Edmonton West Animal Hospital: 
Liberty Law is a highly reputable firm and Bob Aloneissi is the Best Criminal Lawyer in the Province of Alberta! His experience and legal skills are exceptional. Bob and his colleagues are highly professional and know what they are doing. They are very approachable and they return calls timely. They listen to their clients and develop the best strategy to execute a plan that will result in definite success. Rest assured you are in the best hands and every member of the team will go the extra mile to get the job done! I would highly recommend Liberty Law for all your criminal legal needs!
— Anon, Threebestrated 
Bob Aloneissi, Q.C., is an exceptional criminal defence lawyer. Over the years, I have referred numerous clients to Bob, and have been thanked endlessly by my clients for doing so. Bob is the type of lawyer that will achieve successful results and provide real hope in times where one's options appear to be limited. Bob is highly qualified and has many years of experience in criminal defence. I would highly recommend Bob and his entire team at Liberty Law.
— Anon, Threebestrated
6.  Oykhman Criminal Defence Law
Oykhman Criminal Defence Law equips their clientele with the knowledge of their rights, and how to defend them. What's unique about them is that they interact with Criminal Law Judges and Crown Prosecutors on a daily basis.
This keeps them updated on the latest practices and procedures employed by the Justice System. Their high-performing legal solutions make them some of the best criminal defense lawyers in Edmonton.
Highlights
24/7 Services
Flexible pay
Industry veteran
7.  DDSG Criminal Law
And yet another group that made our list of the best criminal defense lawyers is DDSG Criminal Law. Their lawyers are members of the Canadian Council of Criminal Defence Lawyers (CCCDL)  and Criminal Trial Lawyers Association, certifying their prowess at criminal law.
Their lawyers are experts at what they do, and the services they offer are professional, honest, confidential and affordable. They have a reputation for excellence and helping clientele deal with harrowing cases.
Highlights
Canadian Council of Criminal Defence Lawyers (CCCDL) members
Affordable legal services
8. Hopkins Law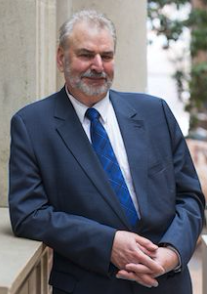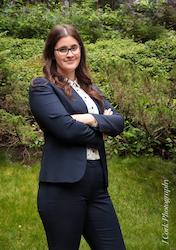 Hopkins Law is reliable and gives their clients a straighforward advice to fight for their best interests. Their lawyers are willing to make the hard arguments. They are not afraid to challenge the laws.
Some of their practice areas are: bail, domestic assault, drug offences, sexual assault, and a lot more.
Highlights
Free Consultation
Many years of experience
The best criminal defense lawyers Edmonton will help you with even the most stressful cases and will provide legal services anywhere.
Are there any other great services that we missed, though? Send us a message and we'll update the article promptly.
And if the cases were domestic, here's a list of the best family lawyers in Edmonton to help you get justice.